Honda Announces the 2021 Pioneer Lineup
Jul 16th 2020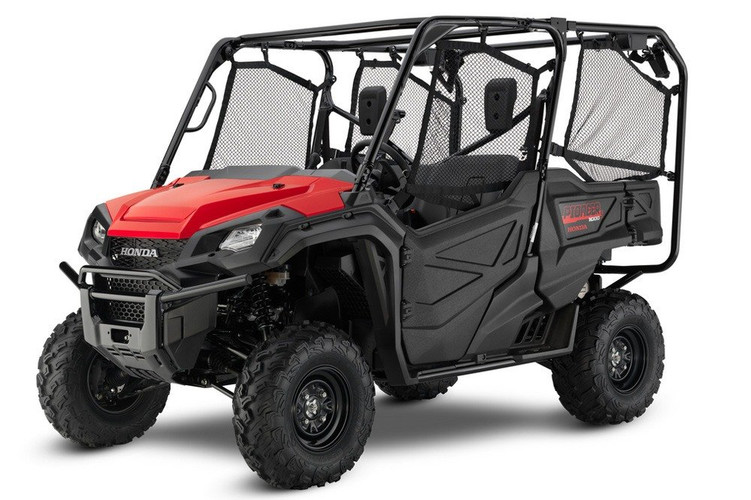 Last month, Honda announced the exciting new improvements to the 2021 Pioneer lineup. The Pioneer 1000 and Pioneer 700 have each been given big improvements that are sure to have enthusiasts ready to make an upgrade.
Fans of the Pioneer 1000 are surely familiar with the comfort, handling and hauling capabilities that have made it a force to be reckoned with for years in the powersports market. The Pioneer 1000 features a high-tech automatic six-speed Dual Clutch Transmission that sets it apart in the UTV market. This beast of a unit is available in three-person and five-person versions, along with standard, Deluxe and Limited Edition (LE) variations. The LE is a five-seater that features adjustable FOX Quick Switch 3 shocks and smart technology such as hill-start assist, Electronic Brakeforce Distribution and the i-4WD traction-management system.
Riders looking to buy one of these units will see them in dealerships now. Pricing begins at $15,799.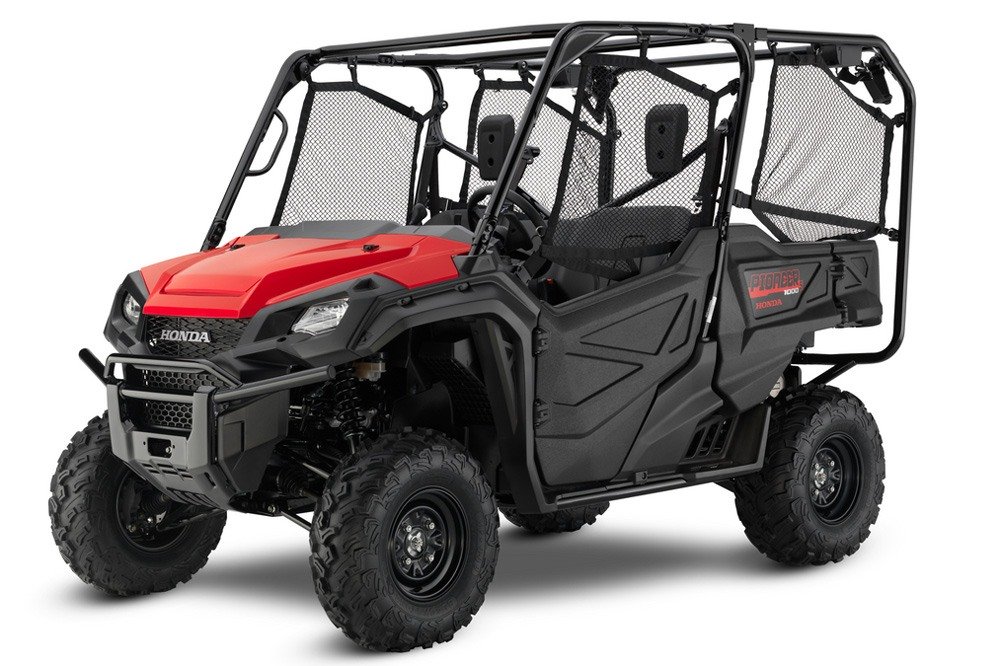 Here are some of the variations listed on Honda's official press release:
Pioneer 1000-5 LE: Matte Molasses Brown
Pioneer 1000-5 Deluxe: Honda Phantom Camo, Red, Vapor White
Pioneer 1000-5: Red, Olive
Pioneer 1000 LE: Matte Green Metallic
Pioneer 1000 Deluxe: Honda Phantom Camo, Red, Reactor Blue
Pioneer 1000: Red, Olive
The Pioneer 700 has been revered as a midsize, multipurpose side-by-side that is perfectly designed to be a workhorse during the week and a beast on the trails for the weekend. Two and four seat versions are available in standard and Deluxe iterations, with the Deluxe featuring a mix of flashy and performance-enhancing features such as painted plastic, aluminum wheels, Electric Power Steering (EPS) and color-matched suspension springs. Drivers also have the option to switch between automatic and manual shifting on the Deluxe version. The four-seat versions may be converted to a two-seat configuration via Honda's QuickFlip seating.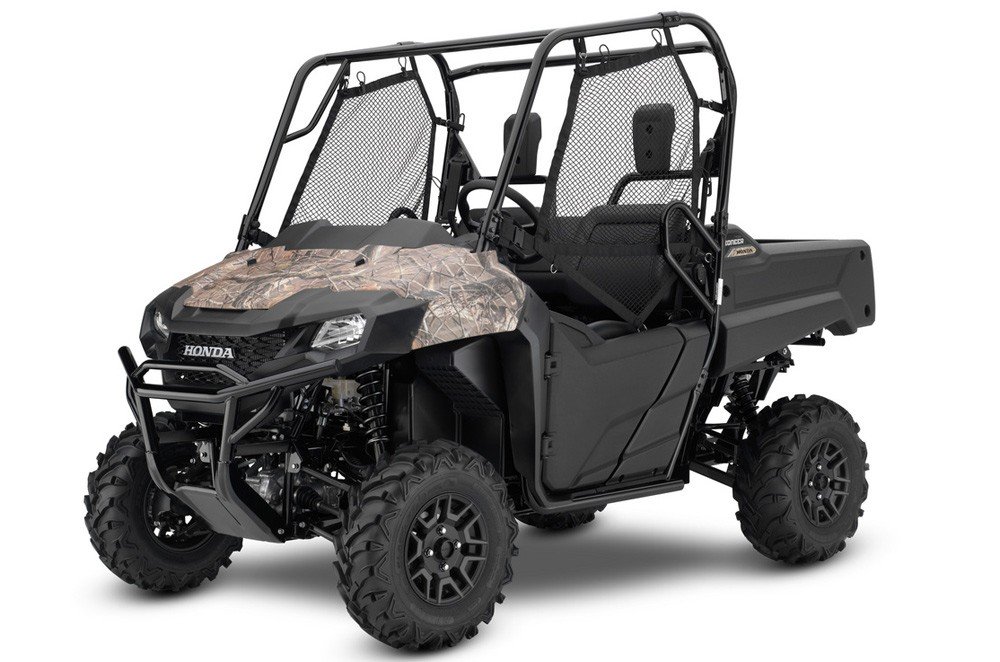 According to Honda's official press release, availability is set to begin in July or August 2020, so check with your local dealership to see what their availability options are. Pricing begins at $10,999.
Here are some of the variations for the Pioneer 700:
Pioneer 700-4 Deluxe: Honda Phantom Camo, Matte Molasses Brown
Pioneer 700-4: Red, Olive
Pioneer 700 Deluxe: Honda Phantom Camo, Pearl Red
Pioneer 700: Olive
When you decide to upgrade to one of Honda's latest new models, be sure to stop by Everything Honda Offroad to explore the many options available to you in parts and accessories. From winches and farming implements for work to audio systems and gun racks for play, Everything Honda Offroad has something for every Honda enthusiast looking to beef up their ride. We want to help you achieve the best riding possible from the back of your Pioneer, and that can be done by outfitting your rig with the best accessories in the business.
As the saying at Honda goes, "life is better side-by-side." Let us help you achieve the betterment you desire and deserve, and never hit the trails unprepared again.