Turn it up!: Outfitting your Honda Pioneer & Honda Talon with the best in speakers
May 29th 2020
You're riding to have a good time, and what better way to enhance your trip than jamming out to your favorite tunes while cruising the trails? Whether you're looking for Bluetooth speakers that can stream your music directly from your cell phone through your unit or something waterproof to ensure the music stays tuned up as you fly through streams and puddles, there is something for everyone looking for a new experience in powersports audio equipment. Here are just a few of many options available from Everything Honda Offroad for UTV enthusiasts looking to up their game in the audio department and jam out on the trails.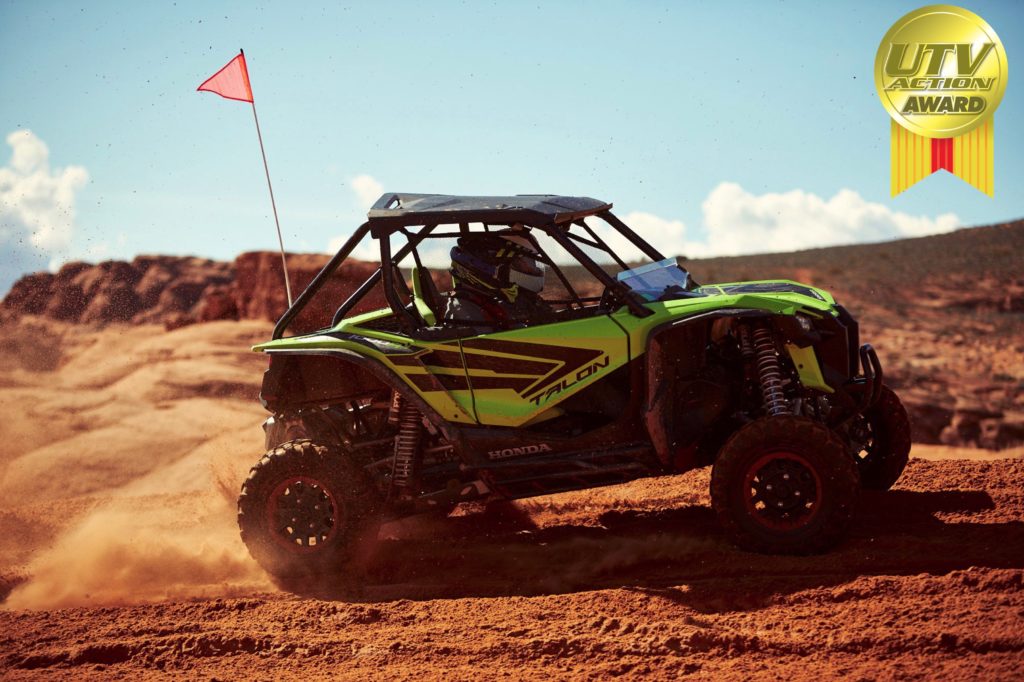 Honda Pioneer/Talon 2-Channel Amplifier and 4 Roll Cage Speaker Package
You'll be partying like a rock star in no time with the 2-Channel Amplifier and 4 Roll Cage Speaker Package outfitted to your unit. This powerful, four-speaker MTX extreme sports sound system will change the way you listen to music on the trails with full range class D topology that gives users enhanced sound quality and excellent thermal efficiency. This speaker includes two channels capable of delivering 100 watts of RMS power per channel. The four MUD65P MTX roll cage speakers will project crystal-clear sound that will have you jamming out while on the trails or flying through the dunes. The MUDBTRC is a Bluetooth remote control that can be flush or surface mounted into the dash of your UTV, permitting you to stream music wirelessly to the amplifier and speakers.
Streaming your favorite tunes while on the trails will never be easier when you have the Pro Armor Bluetooth Sound Bars. The 4-speaker sound bar is designed for easy installation to have you jamming out to your favorite playlist within minutes. The recessed mounting system keeps the speakers out of sight while you drive, though certainly not out of mind. The ten-meter Bluetooth range allows users to continue rocking out while taking a pitstop. Connecting to the device is simply done by connecting via the 3.5mm wired input or via the integrated Bluetooth connection. Large buttons make controlling the audio while riding a breeze, allowing users to optimize their tunes even while taking a bumpy ride with thick gloves on. The durable, extruded aluminum housing ensures a prolonged lifespan to provide years of entertainment.
Everything is better when it's waterproof, right? The Kicker Bullfrog Waterproof Bluetooth Music System Green is built for adventure, with four speakers featuring 16 watts of power and a whopping 12-hour battery life that is sure to take your audio listening ventures to the next level. The unique design of the BF100 gives you audio on both sides of the unit for double the fun and double the tunes. The BF100 is completely waterproof and can even float, ensuring this speaker will be the last one standing at any party. The built-in speaker phone allows users to make and take phone calls, ensuring you'll stay in touch with those you need to while partying it up on the trails.
Living it up is always easy while driving a Honda Talon or Pioneer, but cranking up your favorite tunes makes it even better. Whether you're looking to listen to your favorite playlist while cruising the trails or continue the party after the ride is over, Everything Honda Offroad has everything you'll need to fully optimize your listening experience. Cranking up the tunes has never been easier, so take advantage and have a blast!