​Air Filters And Particle Separators For the Honda Talon And Honda Pioneer
Jul 31st 2022
Regardless of whether you're riding sandy trails in Florida, crusty dual-tracks in New Mexico, or dusty logging roads in Tennessee, the air filter in your Honda Talon or Honda Pioneer is something that should never be overlooked. If your filter gets dirty quickly, then that means it's doing its job. But if you're sick of changing air filters all the time, products like pre-filters and particle separators can help. Some riders go with stock-style Honda Talon and Honda Pioneer air filters, while others choose washable air filters, reusable air filters, and foam air filters. When it comes to UTV intakes, adding snorkels or rerouting the fresh-air inlet can also help to reduce the amount of dust and dirt that gets sucked in. It's a dirty world out there, so make sure your rig is up to snuff with the right Honda Pioneer / Honda Talon air filters and particle separators!
Honda Talon 1000R Air Filters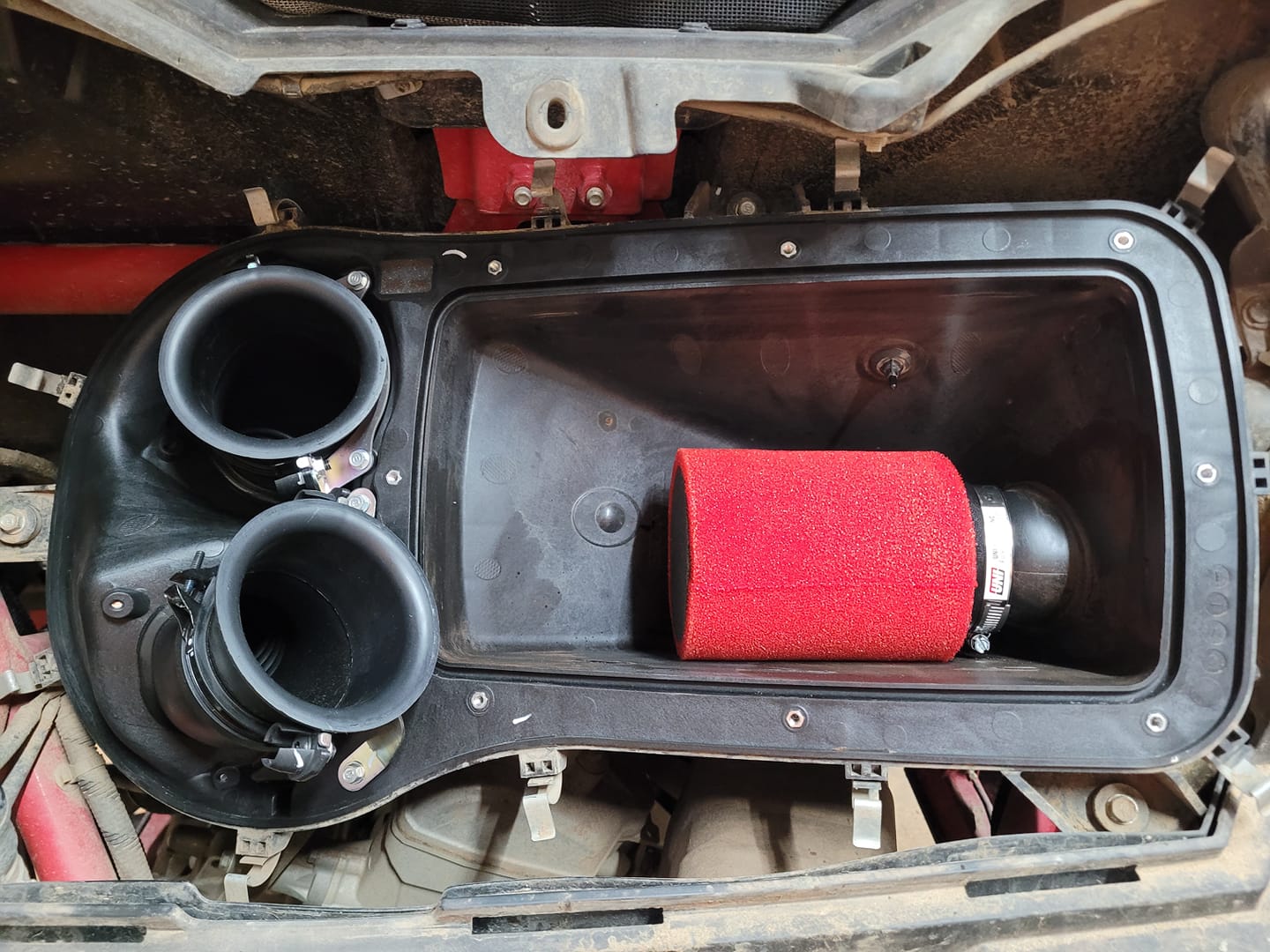 For on-road scenarios and off-road racing applications, K&N filters are great. They allow for ample airflow, which gives the engine all it needs to perform at maximum capacity. That being said, K&N filters do let a lot more dirt through than other aftermarket air filters for the Honda Talon 1000R, and they can dust out your engine if you're not careful.
While a K&N filter alone might be insufficient for high-dust environments, when coupled with a pre-filter or KWT particle separator, K&N air filters are more than adequate. Pre-filters, snorkel covers, and particle separators for the Honda Talon 1000R will also preserve, protect, and prolong the lifespan of your air filter. So if you find yourself riding through dust clouds, dirt plumes, or grit-filled wind gusts, taking the right steps to stop airborne debris before it even reaches your air filter is key!
Honda Talon 1000X Air Filters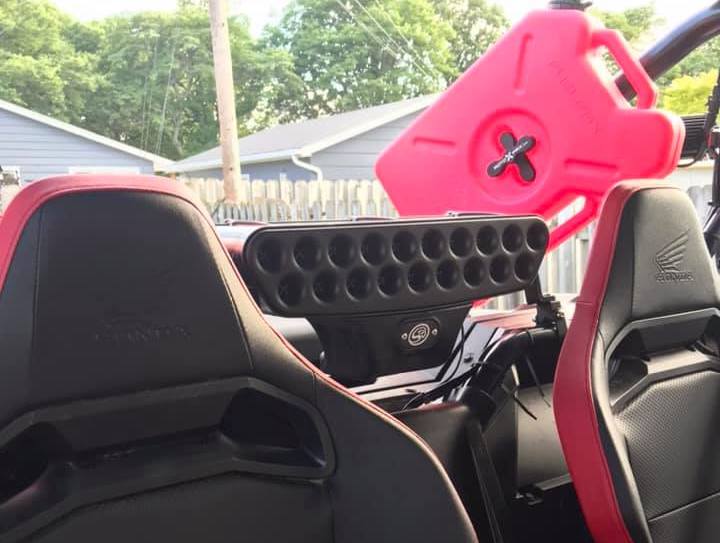 We've mentioned K&N Honda Talon air filters and Uni filters, but is there anything else out there in terms of air filtration products for the Honda Talon lineup? As a matter of fact, there is, and it's an air filter product made by the off-road firm R2C! The Honda Talon 1000X air filters by R2C are washable and reusable. Sure, they'll get chock-full of dirt and dust just as the OEM air filters do, but once that happens, you simply need to pull it out and blast it off with an air compressor from the inside, or it vacuum off it from the outside -- or both!
Unlike other reusable air filters for the Honda Talon, the R2C filters don't require oiling. And because they're over 99% effective at both trapping and holding the finest of dust particles, you can ride through sandstorms and dust devils all day long while your air filter giving up! And for turbocharged Honda Talons, running an air filter like the one by R2C is particularly important!
Honda Pioneer 500 Air Filters
Although you might go slower in a Honda Pioneer 500 than you would in a Honda Talon, protecting the engine with a functional air filter is mandatory just the same. You can get serviceable oiled air filters for the Honda Pioneer 500, but again, putting a pre-filter on the intake to cut down on dust and extend filter cleaning intervals is a wise thing to do in dusty environments. Performance air filters are available for the P500, but unless you tap into the ECU and add a turbo to your 500cc Pioneer, you won't get it going much faster by simply adding a UNI-type air filter.
There's nothing wrong with stock-style Honda Pioneer 500 air filters, but issues can arise concerning the sealing around the filter on the inside of the air box. Because of this, it's important to install your air filter correctly by first taking the seats off, unscrewing the clamp on the filter, and then sliding the black thing out that holds the air filter in place. Once you do that, you can then remove and replace the air filter so that there's an airtight seal in the breather box.
Honda Pioneer 700 Air Filters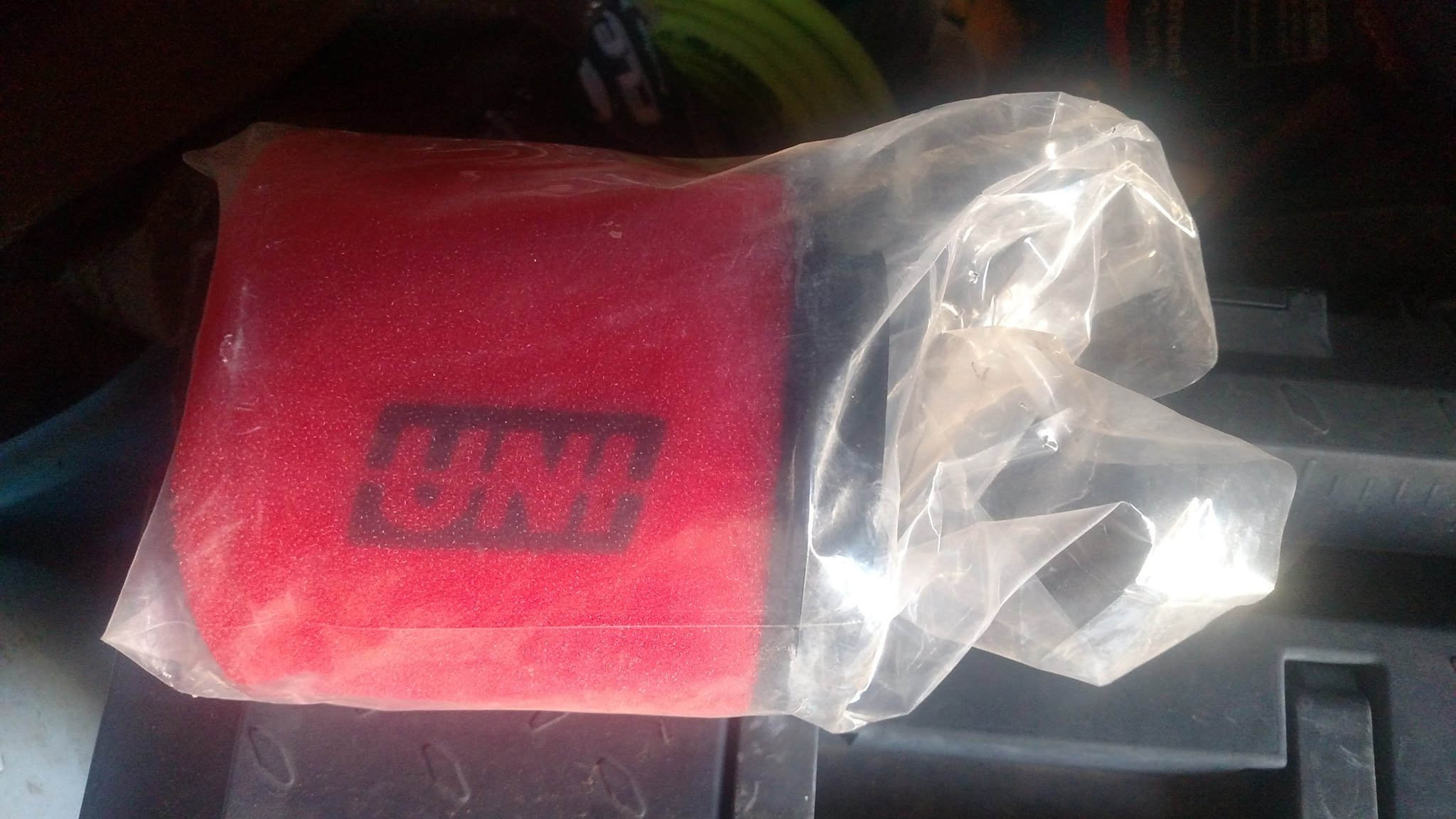 The Honda Pioneer 700 air filter you should choose, as well as the consistency with which you must wash or replace it, will depend mostly on the riding conditions you experience. Dusty roads will increase the need for maintenance, and the best air filter for dust won't be the best air filter for powdery snow. Some riders check their air filters every time they do oil changes, while others check it every time they put gas in their vehicle. When inspecting the air filter, it's important to look for damage as well as dust levels, and replace / wash the filter accordingly.
Honda Pioneer 1000 Air Filters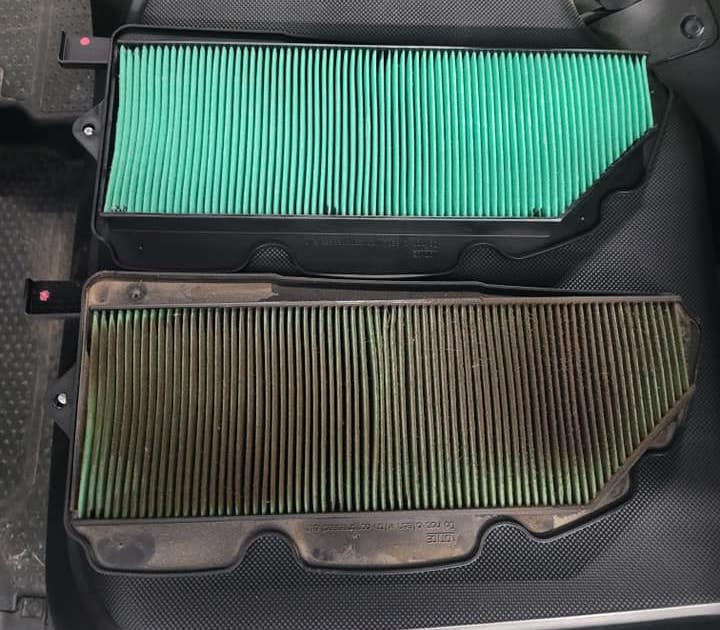 Most of the options for Honda Pioneer 500 air filters and Honda Pioneer 700 air filters will also work with the P1K (and vice versa). Intake pre-filters are advised regardless of your machine and the riding conditions you face. They catch chunks and keep the big stuff away without restricting the airflow any further than they have to. This, however, means that small specs of dust, sand, and snow can still infiltrate.
To slow down and capture more crap at the entry point of the intake, many riders coat their pre-filters with K&N oil spray, or oil them down lightly with Motul air filter oil. You can then throw a TRX 350 air filter over the snorkel under the back lid and never have to clean the big paper filter again! One must to be careful, though, when playing around with thicker filters, as they'll require more surface area to function properly. Restricting airflow is one thing, but clogging up / completely blocking the air intake is quite another!
If you can still see the green color through the dirt, your P1000 filter isn't bad yet, and there's still plenty of life left in her! With K&N air filters for the Honda Pioneer, you can clean them when they get dirty, or you can clean them when the engine feels a bit sluggish. Or, if you rotate a foam Honda Pioneer 1000 air filter every so often after one side gets dirty, you can ride a bit longer before having to remove and wash it!