An Insiders Look At The 2022 Honda UTV Lineup
Aug 29th 2021
If you take a look at the history of popular Honda vehicles -- say, from the early 90s until now -- an obvious trend will start to emerge. And this trend is that Honda rarely upgrades their products, and instead, figures out what works and keeps selling it despite any shortcomings that may exist. Take their Rincon or 650 Enduro as examples, the latter of which has remained nearly unchanged for 30 years, yet it still sells exceptionally well. So when it comes to the 2022 Honda UTV lineup, expect much of the same. You might see "exciting new colors and graphics" every year, and perhaps some different trim levels or additional accessories. But as far as a "next generation" Honda Talon or Honda Pioneer is concerned, it ain't happening in 2022. Nevertheless, here is the scoop on Honda's 2022 Side-by-Side lineup!
The 2022 Honda Talon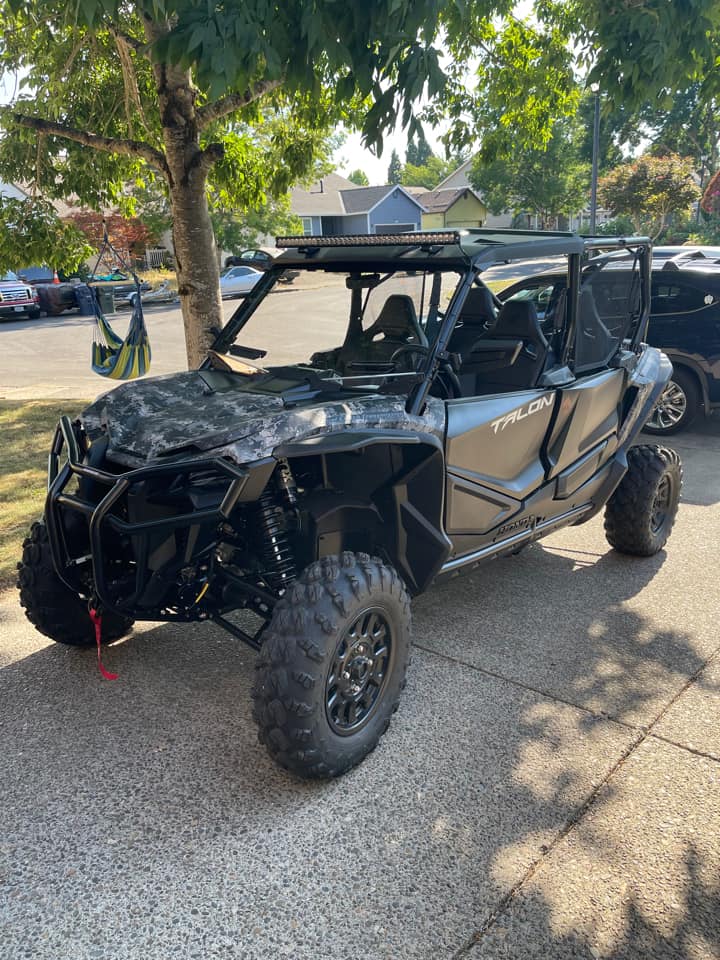 The biggest thing that Honda added to their 2022 Talon lineup is a slightly modified version of the previous Honda Talon model. The 2022 Special Edition (SE) Honda Talon and Honda Talon 4-door SEs are capable of generating 104 HP to reach top speeds of 72 MPH. They are almost identical to their 2021, 2020, and 2019 counterparts, but come with a windshield, lower doors, a winch, and a front bumper. This seems great at first, but when you compare the inflated sticker price of the 2022 SE Honda Talon with the accessories you'd otherwise be able to afford with a cheaper base model, you'll see that you can get all the same accessories at a fraction of the cost from aftermarket UTV part makers. Sure they won't be Honda-branded parts, but in most cases, aftermarket parts and accessories for the Honda Talon are even better than the parts with a Honda logo slapped on them.
The 2022 Honda Pioneer
Just like with the 2022 Talon, Honda will also be releasing a Special Edition of the 2022 Honda Pioneer 1000-5. The SE version of the Honda Pioneer includes a winch, a front bumper, a front windshield, an LED light bar, and camouflage "TrueTimber" Urban Viper graphics. You'll be able to choose between olive and red for the 2022 Honda Pioneer Special Edition, with a white or camo option for the 2022 Pioneer 1000-5 Deluxe, a brown option for the 2022 Honda Pioneer 1000-5 Limited Edition, and the same TrueTimber graphics for the 2022 Honda Pioneer 1000 SE.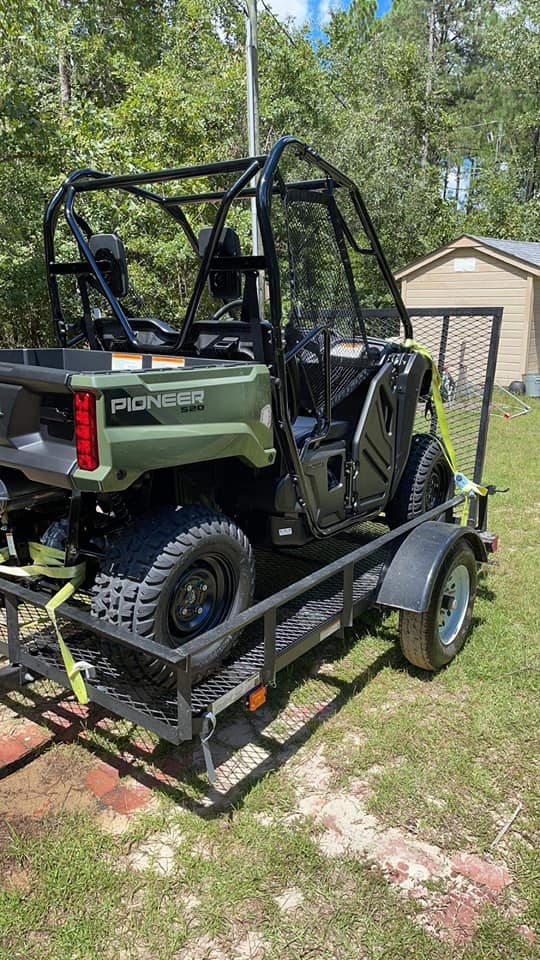 Another new vehicle that Honda added to their Pioneer lineup is the 2022 Honda Pioneer 520. Unique to the small and nimble Honda Pioneer 520 2-seater is a tilting dump bed capable of holding 450 Lbs, but the vehicle also has more power than the standard 2022 Honda Pioneer 500, a five-speed transmission with paddle shifters to let you drive in either automatic or manual, and both 2-wheel drive for lighter steering as well as 4-wheel drive to maximize available traction.
Wishful Thinking On Future Honda UTVs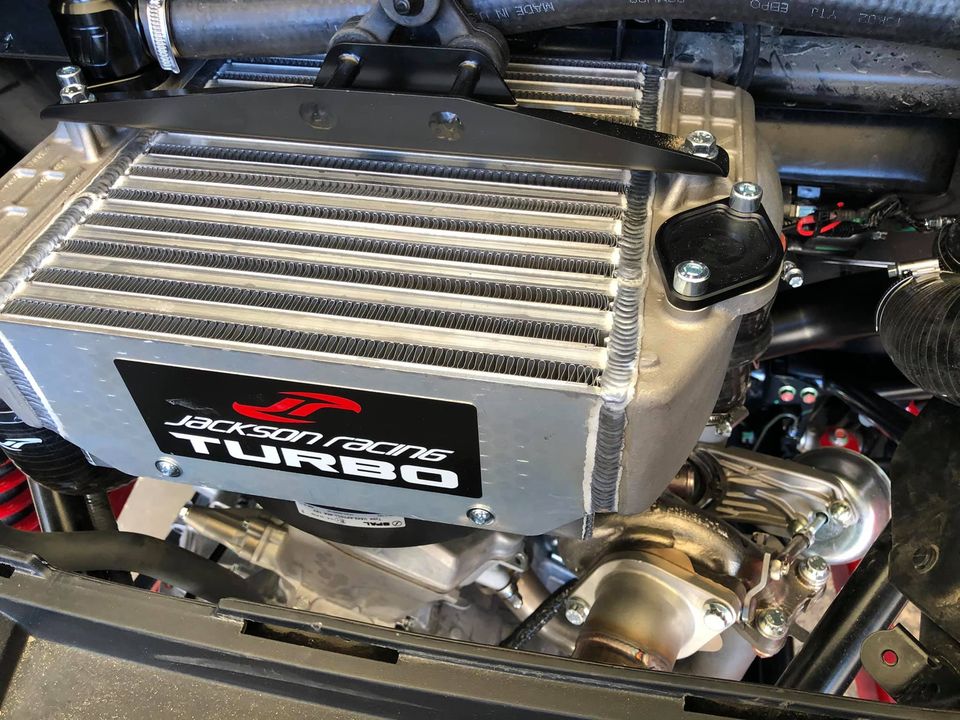 In 2020 Honda released the Talons with LiveValve suspension, and people love the Talon because it's a 6-speed UTV which doesn't require drive belts that are prone to break, burn up, and cause issues. Although Honda typically doesn't make huge changes, that doesn't stop folks from dreaming of a 210 HP Talon with 20 inches of travel on all four corners, 50" trailing arms to eliminate bucking, a redesigned air box, and front / rear bracing -- not to mention a Turbo.
Regarding the latter, you shouldn't hold your breath while waiting for a Honda Talon with a factory turbo. Without a complete redesign, it isn't likely that Honda will put a turbocharger in any future editions of the Honda Talon. While it is possible to add to or modify the algorithms in the PCM (powertrain control module), it's already hard enough to tune the Talon with NA engine mods, much less anything that adds extra pressure like a turbo. Plus, from a liability standpoint, Japanese manufacturers just don't have an appetite to release something that fast, as the legal headache would be immense.
While aftermarket Honda Talon turbo kits are available from companies like Jackson Racing, there are significant issues with these, and many riders who installed aftermarket Honda Talon turbos are now removing them in a bid to avoid things like melted pistons and other engine issues.
Closing Thoughts
While the 2022 Honda Talon models and 2022 Honda Pioneer models might not be the fastest UTVs on the market today, there are plenty of reasons why riders remain loyal to Honda. Sure, things like a 6-seater Honda Pioneer Crew-cab, a 50" Pioneer with 75 HP, or a 4-seat Honda Talon R with manual locking diffs were on the wishlists of some riders, for the most part, people keep buying what Honda is selling, so there's little impetus or public pressure forcing them to change course! To be competitive in the side-by-side space, innovation is essential. And if Honda continues to lag behind other manufacturers, it could eventually loose out in the off-road UTV space!