​Budget-Friendly Ways To Build Your Honda Talon / Honda Pioneer
Jun 30th 2022
If you're fortunate enough to have an unlimited side-by-side budget, this article will be of little use to you. But if your funds are limited and you're looking for cheap ways to build up your Honda Pioneer or Honda Talon, it'll behoove you to continue reading.
Just because your purse strings are tight, doesn't mean you can't get out there and enjoy life off-roading in your Honda side-by-side. Will you have the baddest bike around? No. Will you have the fastest machine known to man? Well, not unless you're falling off a cliff. But even cost-conscious riders can still build their rigs to a satisfactory level. And by optimizing your ride for the things you care about most, you'll be able to maximize your UTV experience. So without further ado, let's get into some budget-friendly ways to build up, repair, and maintain Honda Pioneer and Honda Talon side-by-sides!
Multi-Use Accessories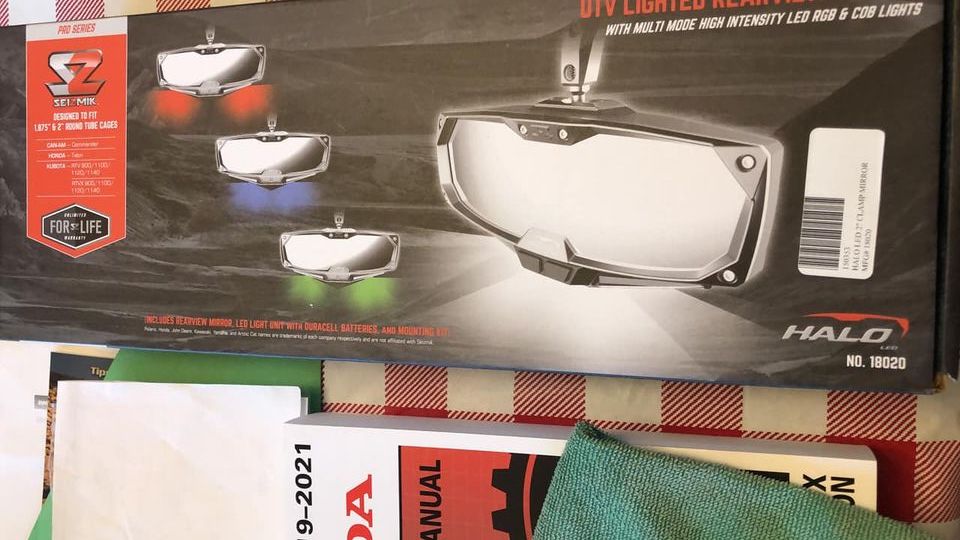 Instead of getting a particular Honda UTV accessory to accomplish a specific task, why not kill two -- or even more -- birds with one stone by popping on some multi-use Honda Pioneer / Honda Talon accessories? Products like winch bumpers will deliver the protective benefits of a bumper, all while saving you from having to buy a winch plate, a winch bracket, or a winch mount.
Similarly, you can find roofs with built-in cargo trays to avoid the need for a roof rack, and side / rear-view mirrors with built-in lights to deliver both rearward lines of sight as well as in-cab / orthogonal illumination. The lighted side mirrors by Xprite, for example, might be more expensive than a cheap set of UTV mirrors. But when you factor in the price of dual side-facing spotlights, the LED side mirror kit by Xprite becomes a far cheaper option.
There are heaps of multipurpose parts and accessories like these available for the Honda Talon and Pioneer, ranging from grab bars with built-in cup holders and wire harnesses with built-in relays to switch boxes with built-in circuit breakers to eliminate the need for fuse boxes. Other multifunctional accessories for the Honda Pioneer and Honda Talon include travel covers that can double as storage covers, tie-down straps that can double as recovery straps, and rear light bars / chase lights that can double brake lights and turn signals.
Cross-Machine Part Swaps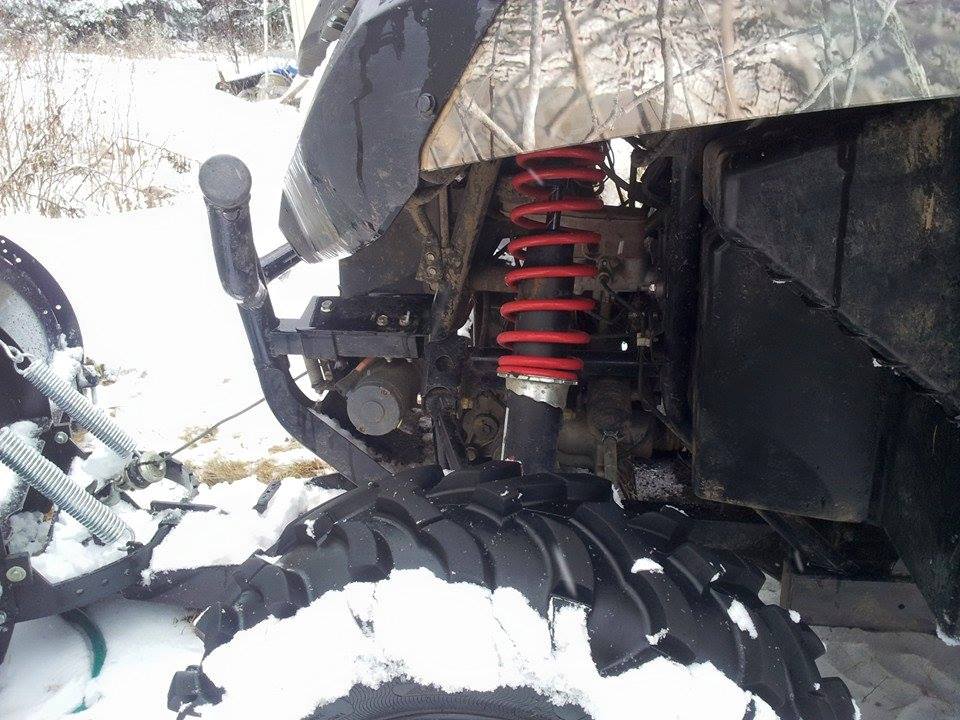 In some cases, your best option will be to get parts and accessories designed specifically for the Honda Talon or Honda Pioneer. But if you or someone you know has an old UTV of another variety lying around, there's nothing stopping you from installing some of those parts on and in your Honda UTV. For example, you can upgrade the front shocks on your 2021 Honda Pioneer 700p4 by installing a set of shocks from a base-model Polaris RZR 800 or 900 Trail. Not only are they a direct fit, but they'll also give you a smoother ride without lifting the front end up higher than the rear. Similarly, you can also install the non-Fox version of Can-Am Commander shocks in some Pioneer editions, which will save you loads when compared to aftermarket Honda Pioneer suspension systems likes the ones by 814, Elka, or RT Pro.
Choosing The Right Winch Setup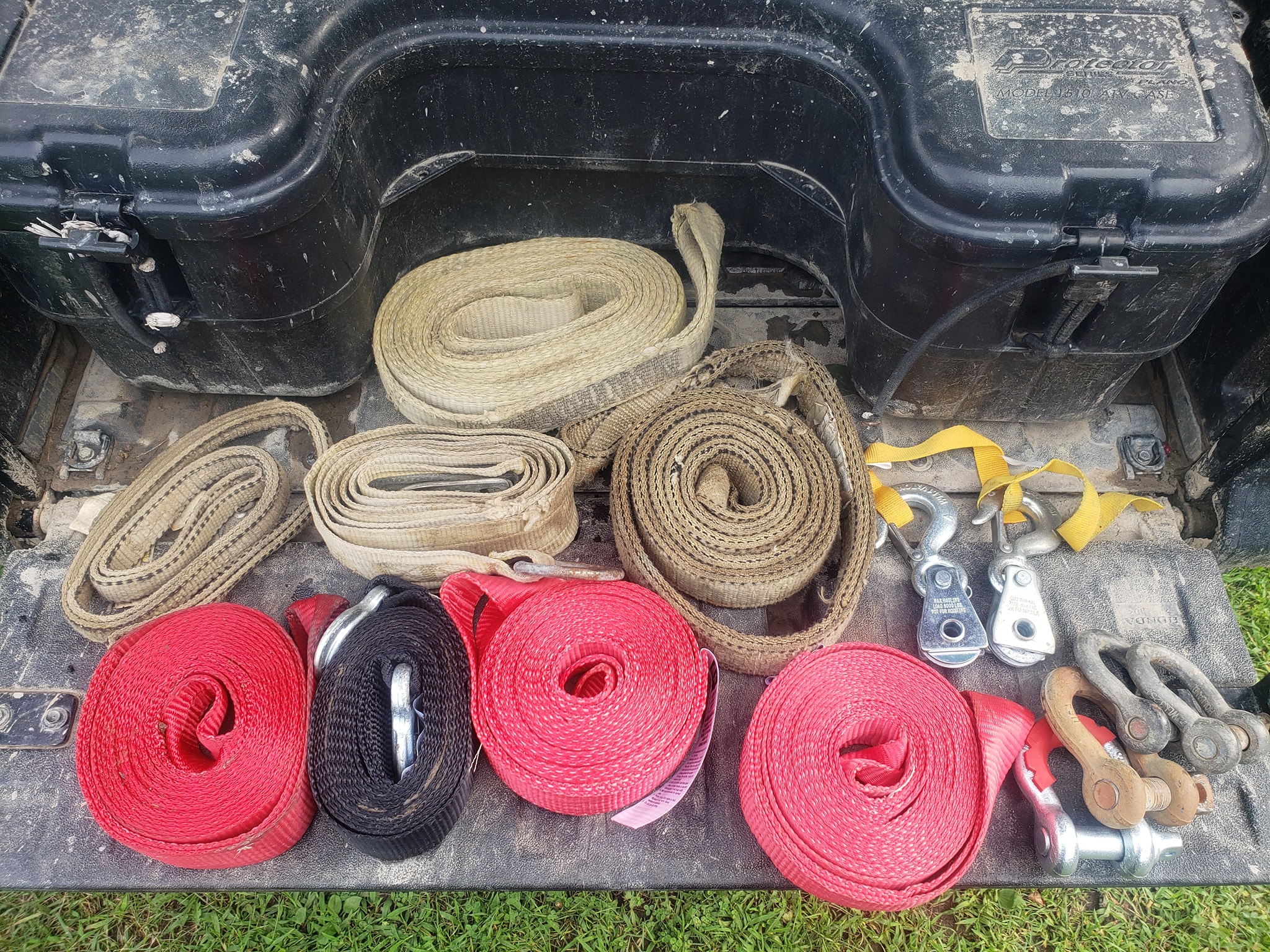 Most Honda UTV owners that actually use their rigs off-road often deem winches to be essential. If you're super strapped for cash and always ride with a buddy, you might opt for a tow strap over a winch. As long as the other machines in your crew are powerful enough to pull you out, you shouldn't have to worry when you get stuck in the mud.
If you ride solo on the other hand, there are still ways to save on Honda Pioneer and Honda Talon winches. Some riders go with winches under warranties from Harbor Freight. But when you're in the field and relying on your winch for self-recovery, a warranty won't help you get unstuck should the winch fail.
Aside from getting a reliable winch that'll last the tests of time, you can also spend less on your winch setup by investing in a snatch block pulley. Because snatch blocks effectively double your winch's pulling power, you can save on a smaller, less-powerful winch that'll pull just as hard as the big boys when rigged correctly.
Making The Right Adjustments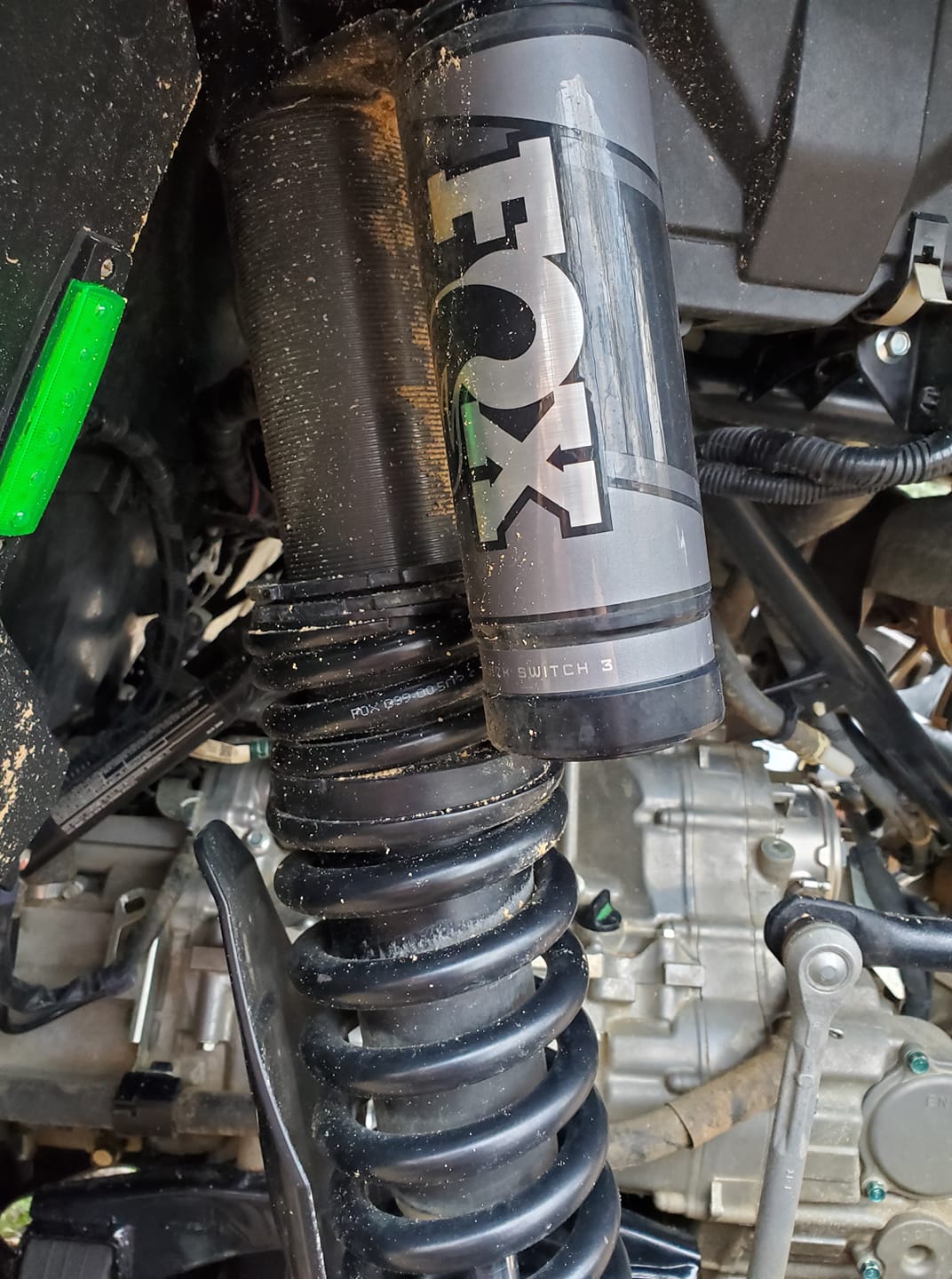 In many cases, instead of spending time and money on parts and accessories to improve particular aspects of your bike's look, performance, and feel, you can get the results you're after with some minor tweaks and adjustments. The rebound speeds and compression rates on some Honda Talon suspension systems can be adjusted to fit your driving style and terrain conditions. For owners of the 1000R Honda Talon with the Fox Live-Valve suspension package, you can completely transform your rig by setting the nitrogen levels to the correct pressure (100psi for the front shocks and 140psi for the rear), swapping out the tender springs, and properly setting the preload / crossover rings. Although valve adjustments might be required periodically, your suspension setup should be on point so long as the correct adjustments have been made.
Like the suspension, the shifter cable in the Honda Talon can also be adjusted. You want your shifter cable right at even play north and south, but if your rig is having difficulties engaging in low gear, you need to file down the corner of the shifter gate in the back so that your gears engage -- and you don't drive off and burn up the sub transmission. If you're cognizant of this issue, you can pay attention to the screen to ensure that it reads "L" before you accelerate. But because the angle of the shifter yields almost no room for error in the low position, there's no way to adjust it without screwing with the reverse setting when the shifter is straight up and down. So even if your shifter is adjusted to spec, you'll still want to be careful when shifting into low gear.
Money-Saving Upkeep, Maintenance, And Repair Tricks For Honda Side-By-Sides
The true budget builders out there will capitalize on any opportunity to save money, and this includes saving on Honda Talon / Pioneer tools! Instead of buying a complete Honda Talon oil change kit with a funnel, you can instead cut a Dasani bottle in half and screw the end directly to the oil fill to avoid spillage.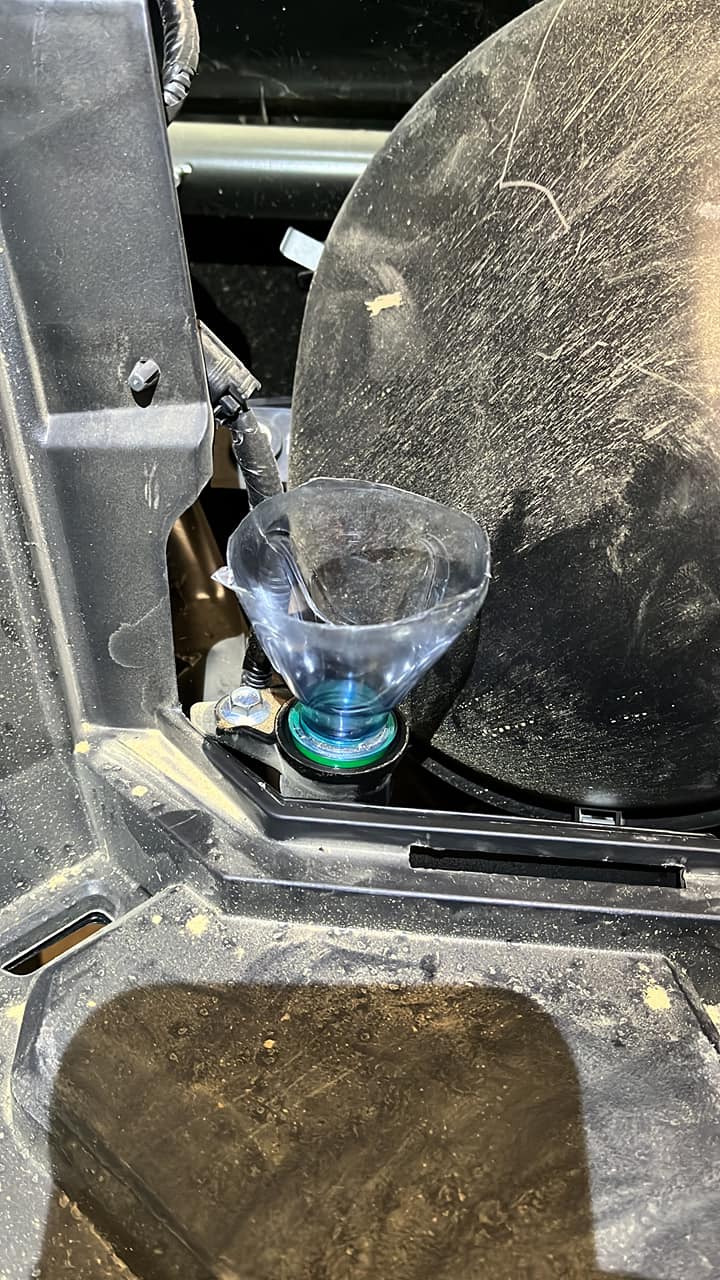 Preserving the air filters in your Honda Talon or Honda Pioneer call also help your budget -- and this is all about dust abatement. So instead of blowing through air filters like they're going out of style, why not install a simple pre-filter like the ones by UNI, K&N, or S&W?
For those with damaged Honda Pioneer seats, things like hot iron vinyl repair kits just don't last. So instead, you can use a product like Starbrite's Liquid Electrical Tape to both patch holes / cracks in your seats as well as waterproof electrical connections!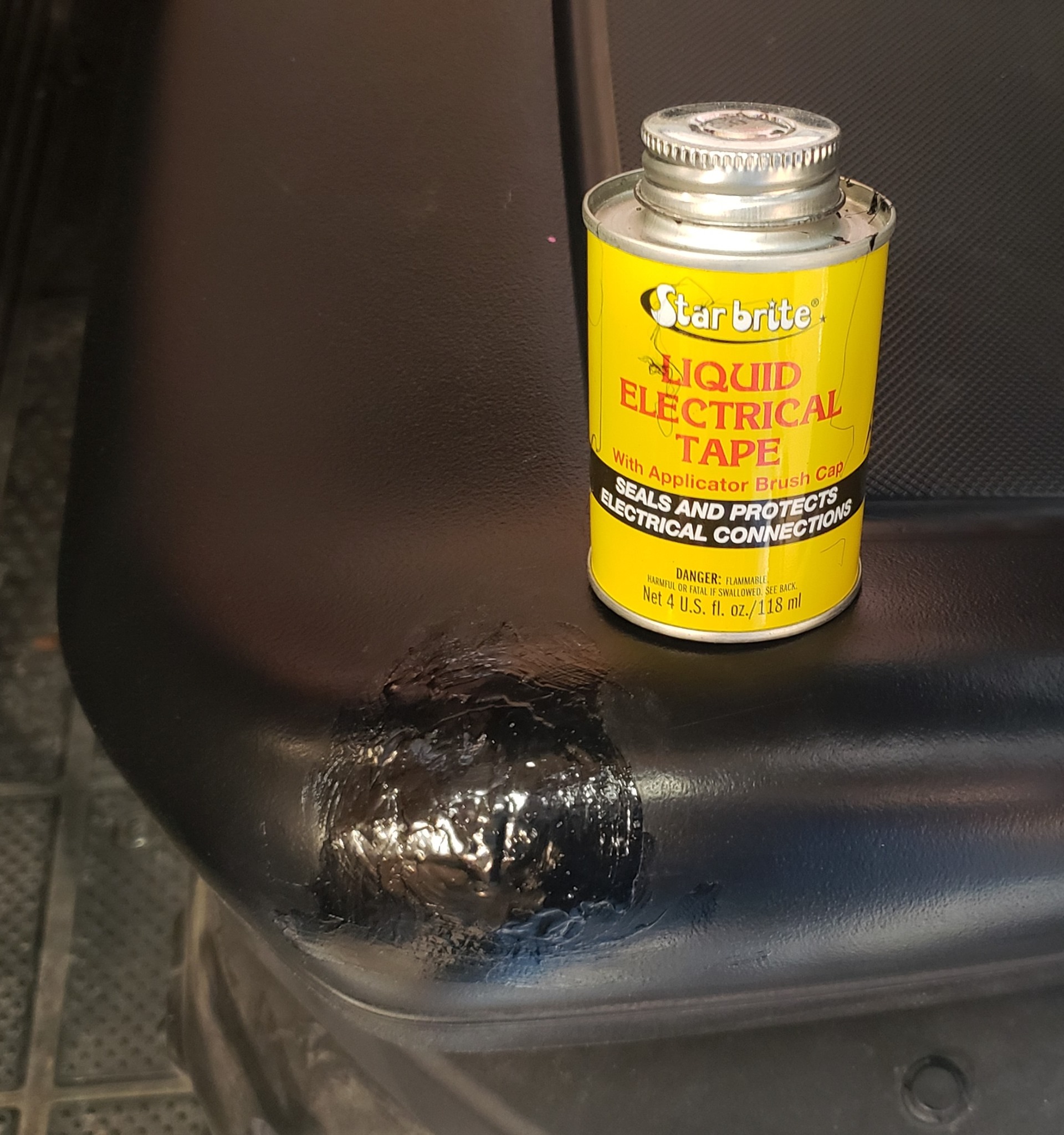 Closing Remarks
Getting a good deal on your side-by-side at the beginning is obviously beneficial. But if you buy a used Honda UTV that requires a bunch of work, the costs can quickly add up. Cheap, Chinese-made replacement parts and accessories for the Honda Pioneer and Honda Talon can oftentimes be found, but inexpensive products tend not to last long. So instead of buying based on cost, we'd suggest buying based on a mix of price and value – as a part that lasts twice as long as its alternative is arguably worth twice as much. So instead of getting that dirt-cheap eBay special that'll wear out, break, or otherwise fail after only a few rides, smart riders build their buggies with quality yet inexpensive parts and accessories from Everything Honda Offroad!