How To Increase The Top Speed Of Your Honda UTV
Feb 14th 2021
Whether you've got a Honda Talon or a Honda Pioneer, if speed issues have got you down, you've come to the right place. No one likes to be left in the dust, and eating rooster tails while inhaling exhaust fumes is frustrating to say the least. Be it to cut the commute time from your house to your hunting lease, or to give you an added edge at the drag strip, these are the best ways to increase the top speed of your Honda UTV!
How To Increase The Top Speed Of A Honda Talon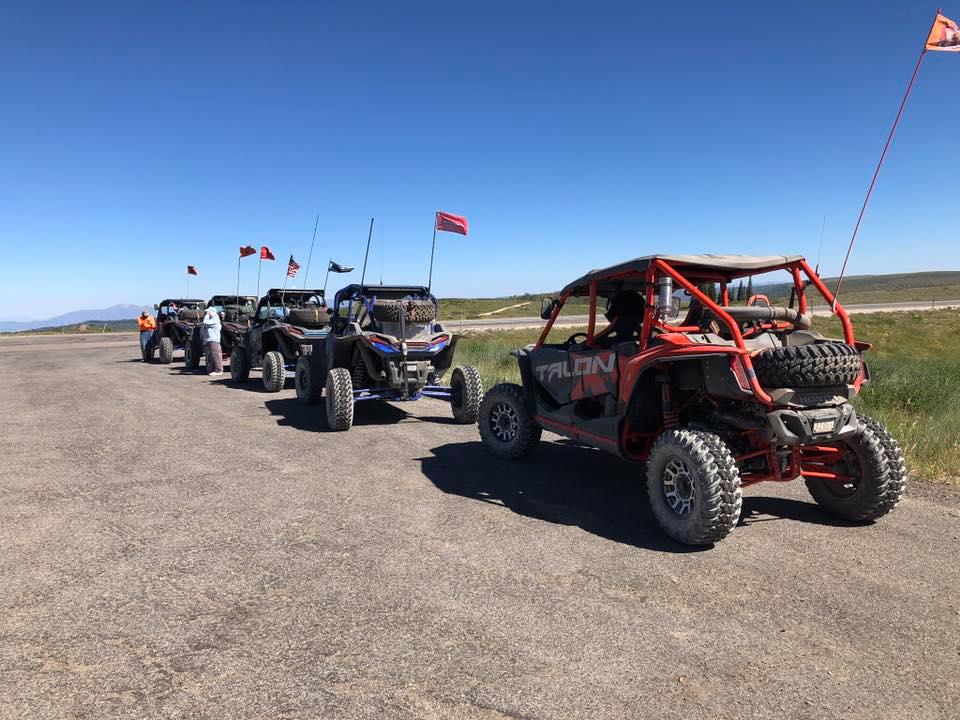 When compared to non-turbo UTVs like the Kawasaki KRX and the Polaris RZR, the Honda Talon is as fast -- if not faster -- that other sport side-by-sides in its class. The Talon is a more reliable machine as well, and it was built specifically for sand trails and fast speeds. But even a factory Honda Talon can be made to be quicker. Flat-out top speeds and acceleration rates can both be improved in the Talon R and Talon X, and here's how you do it!
Honda limits the Talon to 75mph, and they also use rev limiters which restrict the machine. So if you want to increase the top speed of your Honda Talon, raising these governors is essential. Some riders use ECU tuners to delete the rev limiter. Do this, however, and your motor could go boom. Programmers and tuners like the ones by Hess Powersports can raise the rev limiter by between 2-300 rpm, and units like the Dynojet Power Vision 3 tuners are great as well.
Many Honda Talon owners choose the latter tuner because you can add launch mode to it. The Live Valve Honda Talon Editions come with launch control, but you can also add an aftermarket launch control mode with a PV3 tuner. A number of Honda Talon speed-increasing tuners come with pre-set tunes. But with a Power Vision ECU tuner, you get pre-loaded ghost tunes and real tunes as well. Furthermore, programmers / plug-and-play tuners such as these also conduct onboard, self containing, data logging and diagnostics. You can display real-time metrics like battery voltage, coolant temps, and rpm levels, as well as fine-tune or flash the ECU for larger tires, different terrain types, and aftermarket "go-fast" accessories like exhausts, intakes, cams, and turbos.
Speaking of go-fast accessories for the Honda Talon, there are many options out there for those with the financial wherewithal to afford them. On the cheaper end are performance Honda Talon accessories like exhausts and air intakes. Turbos can also be installed for more speed, and engine improvements like high compression CP pistons and cylinder head porting kits are used by professionals to make their Talons faster, more competitive, and ready to race.
Honda Talon Turbos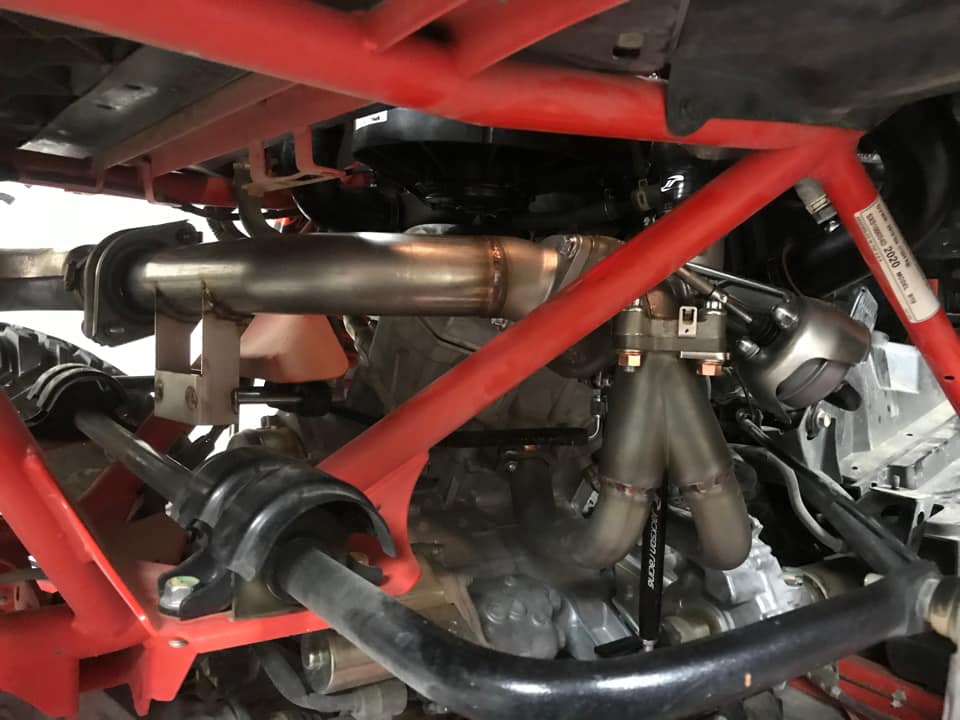 As far as turbochargers go, the Honda Talon turbo kit by Jackson Racing is a crowd favorite. Along with a beefed-up motor mount / turbo support bracket, the Jackson Racing Honda Talon turbo kit will noticeably increase the top speed of your Honda Talon. And because this turbocharger kit does not affect your rig's warranty, you can capitalize on performance gains without sacrificing your factory coverage!
How To Increase The Top Speed Of A Honda Pioneer
In addition to not having a bed that you can actually work out of, the Honda Talon is also more expensive and less practical than the Honda Pioneer. For a lot of people, the Honda Pioneer is more than enough. But even diehard Honda Pioneer zealots can admit that it's nice to not hit the rev limiter when cruising at 37mph down paved stretches of blacktop.
One trick to get more speed out of your Honda Pioneer is to add slightly taller tires. With 25" factory Honda Pioneer 500/700 tires, you can definitely hit 37-38 mph under the right conditions. Throw on a 27" tire set, however, and you can expect to gain an extra four miles-per-hour for every extra inch of height. You'll lose some power off the bottom end for sure, but the top speed will increase. And although you won't actually see an increase in the speedometer value itself, you can track your speed and velocity with a GPS to see that you are in fact moving faster.
Closing Thoughts
Some of our off-road homies roll slow, while others don't have a single slow bone in their bodies. If you're of similar ilk to the latter camp, we've got the accessories and add-ons to let you extract every last bit of giddy-up-and-go from your side-by-side. You should always stop and smell the roses when riding, but in between, there's nothing wrong with hauling ass!