Improved Storage Options for your Honda Talon
Aug 30th 2020
While UTVs aren't built to carry around half of your belongings, it's important to have enough storage to do the things you want. Whether you are packing up the family for a weekend getaway or simply packing a few coolers for an afternoon on the trails with your buddies, having increased storage options opens the door to new opportunities to enhance your future off-road endeavors.
Everything Honda Offroad features a variety of storage options available now for your Talon from some of the top brands on the powersports market. Check out the list below to see some of the options available to you.
PRP's Overhead Bags are an ideal option for someone looking to increase their storage options while avoiding the hindrance of taking away space in the cab. The bags are designed to fit on the stock Talon cage, right above the driver and passenger seats for easy access. Two separate, zippered compartments allow for quick and easy access while you're sitting or standing outside the vehicle. You can store anything from sunglasses to spare clothes, or anything else you'll need while out on the trails.
For a similar alternative, check out the Truss Bags by PRP Seats.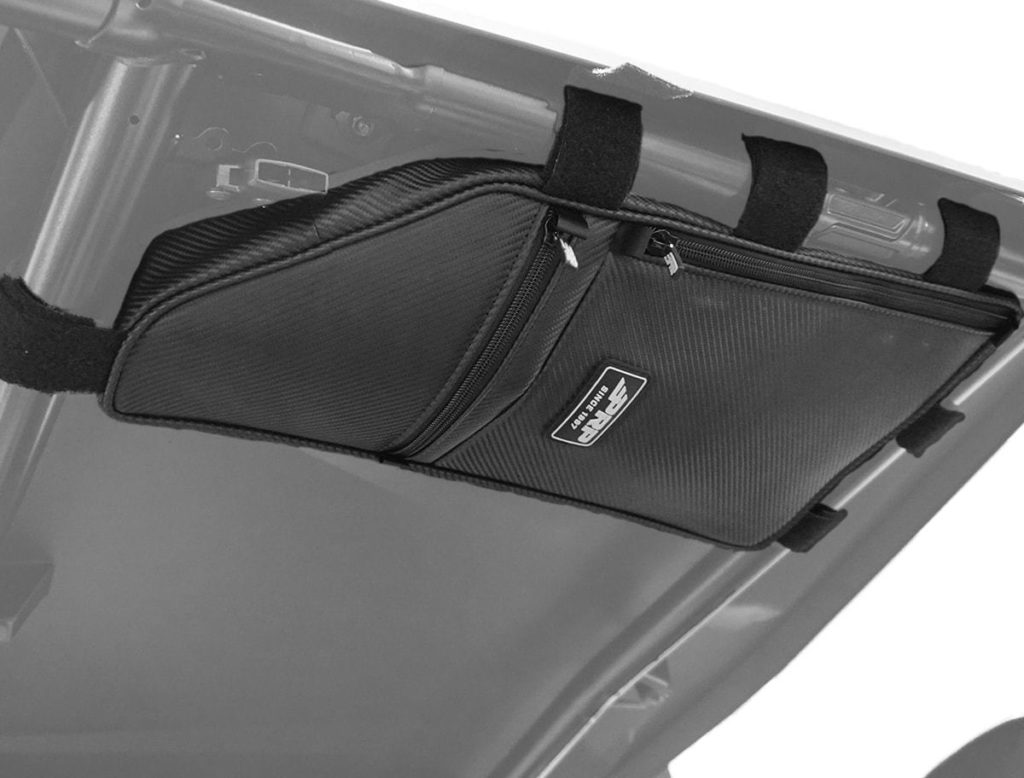 Riders need not worry about hauling larger items when they have the 1000R/X Rear Cargo Rack hooked up to the Talon. Lightweight and durable, this rack acts as a tailgate to hold and transport heavy, bulky cargo that won't fit in the cabin. The bars allow users to easily strap down anything that needs extra security when being transported from point A to point B.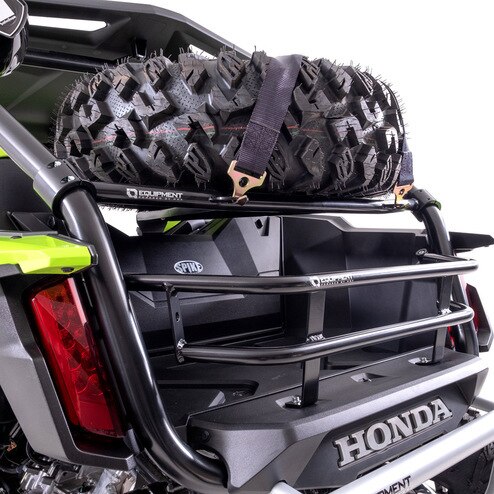 Utilizing empty space is a great way to improve your storage options. True to its name, the Underhood Storage Box by EMP can be inserted under the hood of your Honda Talon to drastically increase your storage options. The provided factory-style fasteners will have your box installed and ready to go within minutes so you can load up and hit the trails.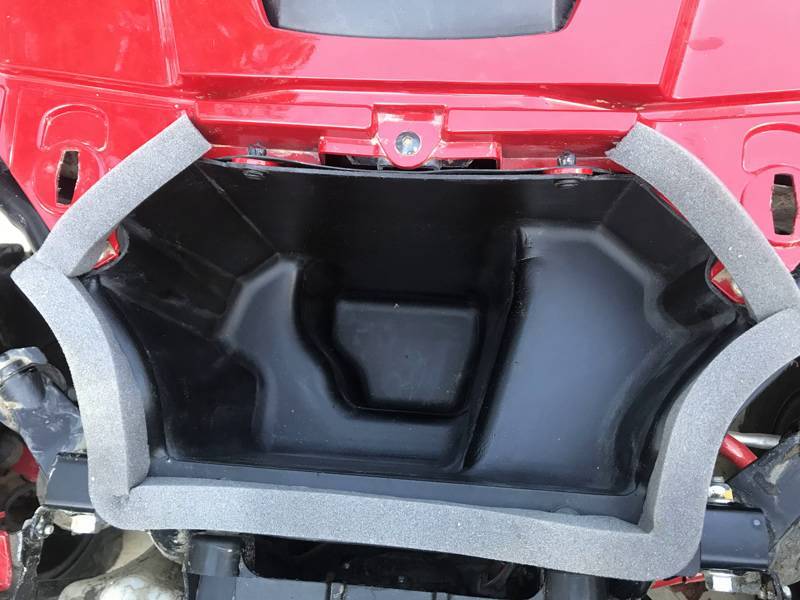 Another great product for utilizing open storage space, the Universal Roof/Cargo Rack offers a great space on top of your Talon on which to store cargo while out riding. Simply tie down your cooler or overnight backs with sturdy tie-downs, and the rack will do the rest. The rack is made from solid steel and fits any UTV with a metal roof, so it is built to last and will surely give you plenty of years of use.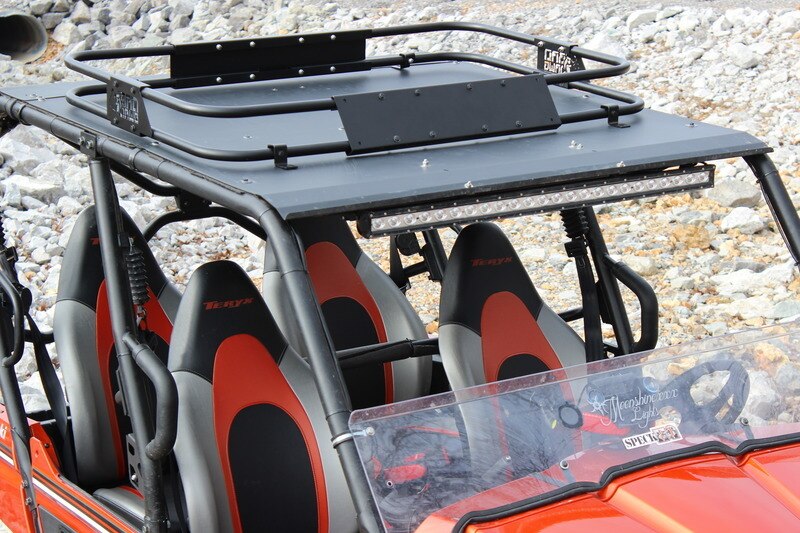 The Rear Cargo Box by SuperATV comes with a slew of features that will appease anyone looking for improved storage options. Doubling as an insulated cooler and cargo box, this box gives up to three inches of foam insulation, a 30-liter capacity, heavy-duty latches, and a lip seal. Built to mount securely to the bed of your Honda Talon, this cargo box can handle trips through even the messiest elements. The high-quality insulation ensures that your cargo will be kept dry or your ice frozen even when things get bumpy. Cleaning is made simple with the built-in threaded drain plug; simply unscrew the plug to drain any excess water and allow it to dry before loading up for your next big adventure.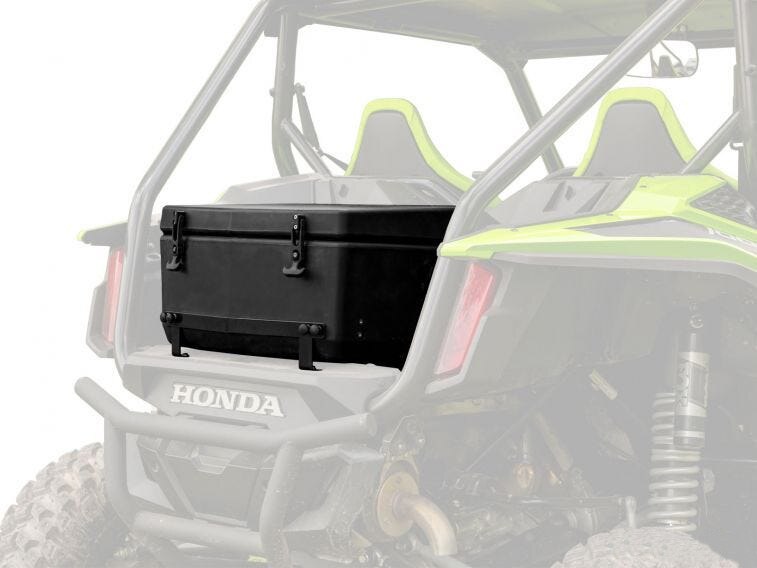 Enjoying a weekend at the lake or an evening on the trails can be even more enjoyable when you have all your gear and supplies with you. The variety of storage options available on Everything Honda Offroad takes all the guesswork out of packing by ensuring that no rider will have to leave anything behind.