The Best Honda Pioneer Fishing Accessories
Jan 14th 2021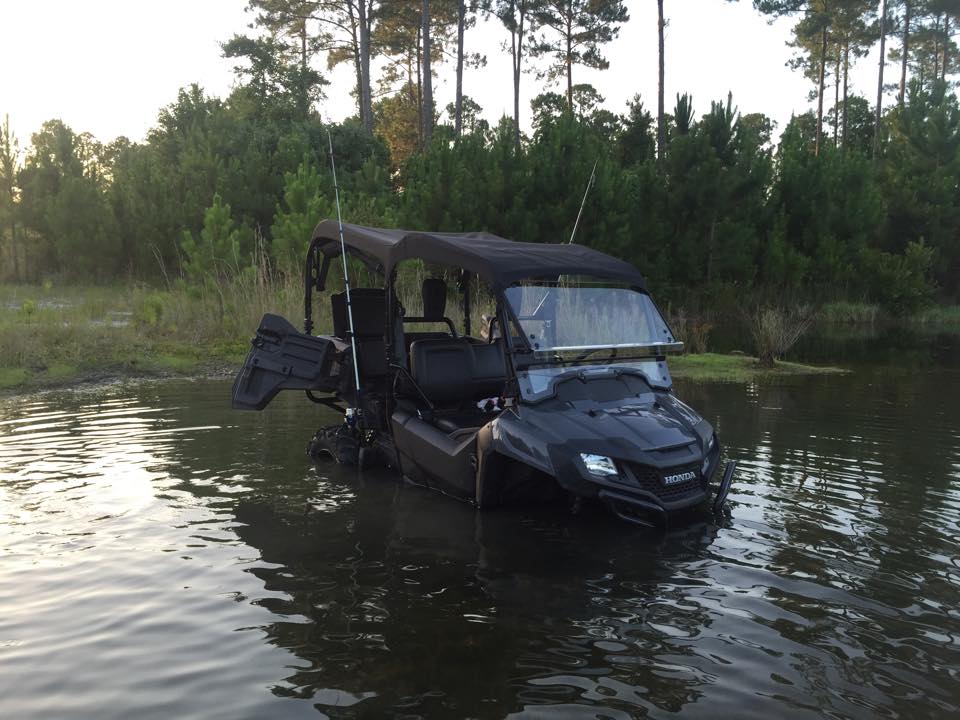 The Honda Pioneer is good for many things. And regardless of whether you own the Honda Pioneer 500, the Honda PIoneer 700, or the Honda Pioneer 1000, with the right accessories, your Honda UTV can become the perfect fishing rig. Be it a platform on which to mount your rods when you're doing a little lakeside bait fishing, or a means of transportation to reach your secret honey hole in a nearby river bend, get the most out of your machine when fishing by equipping it with the latest Honda Pioneer fishing accessories!
Using The Pioneer To Pull Fishing Boats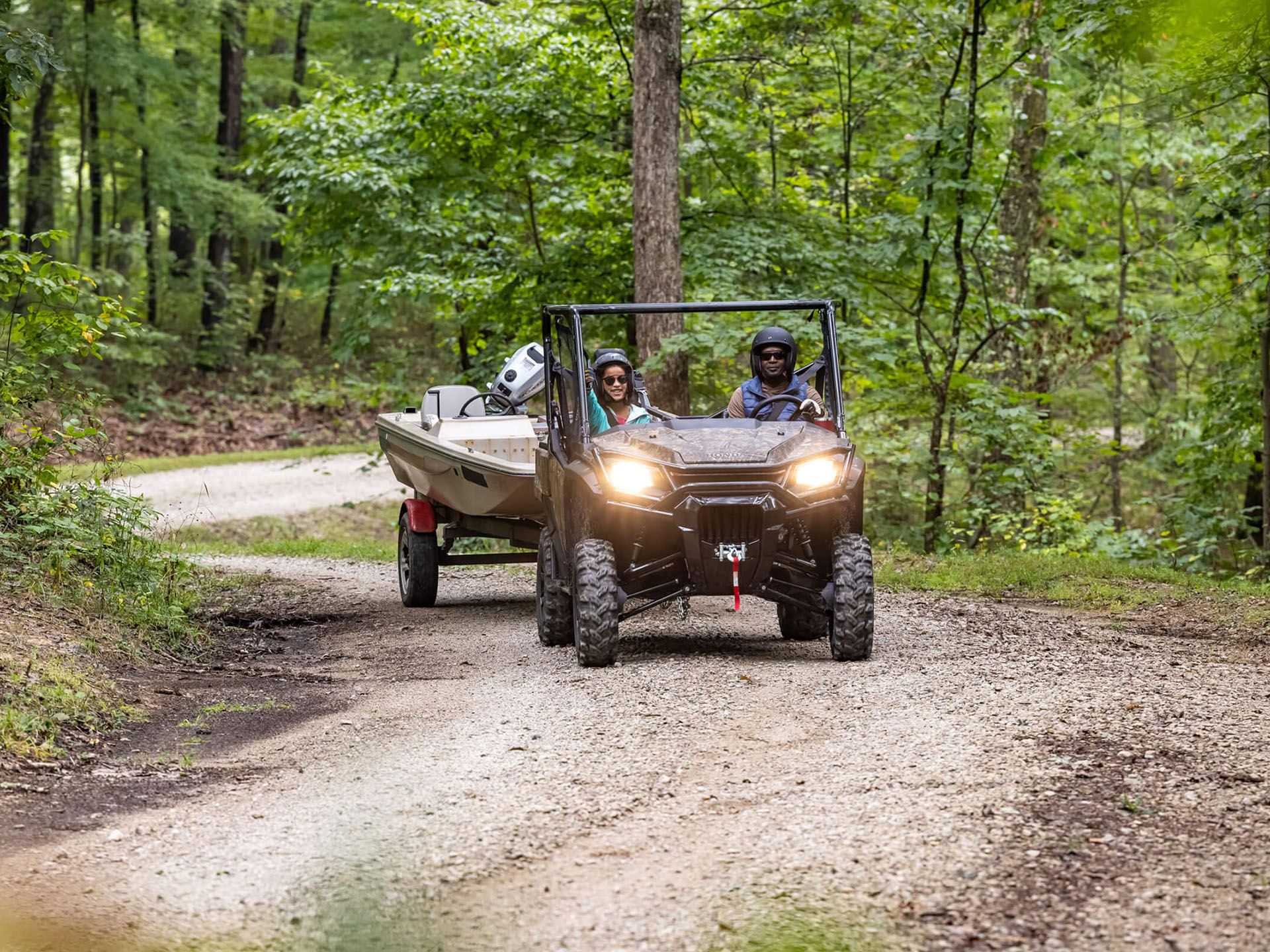 If you're jonesing to get out on the water, but don't have a pickup truck to pull your boat, you might be able to get the job done with your Honda Pioneer. Using the right Honda Pioneer towing accessories like hitch receivers, trailer balls, and tow pins, you'll be able to pull almost any fishing boat to the lake or pond. And if your boat trailer doesn't match the hitch setup of your side-by-side, myriad Honda Pioneer hitch adapters exist to help you achieve a safe and secure connection!
Honda Pioneer Fishing Rod Mounts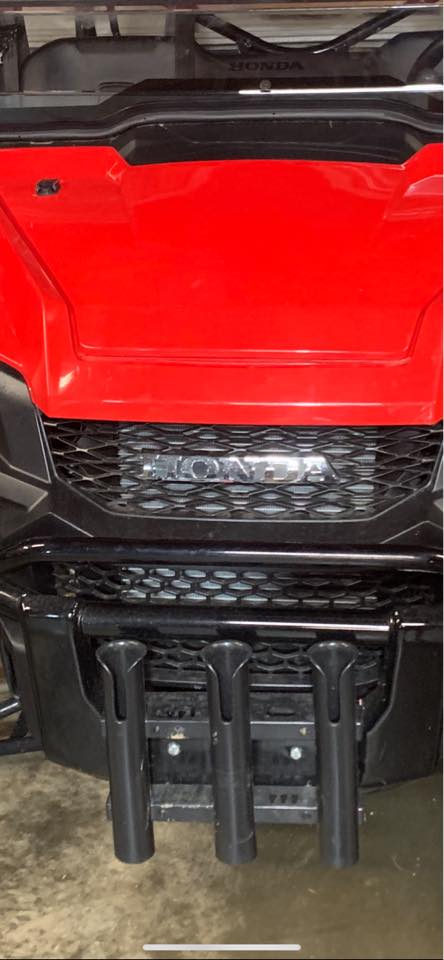 Whether you're en route to the creek and want a Honda PIoneer fishing rod mount to use during transit, or you're after a Honda Pioneer fishing pole holder to use when your line has been cast and your bobber is afloat, there are many great DIY ideas and aftermarket Honda Pioneer fishing accessories at your disposal. Under-roof fishing rod holders that use clamps and rubber straps to secure poles are nice, and many riders simply slide their rods into mounted piece of 2" PVC pipe. In this way, instead of having the rod stick straight up, by mounting it horizontally under the roof, it won't snag on tree limbs or break off due to low bridges, tunnels, or things of that nature. And because in-cab and on-roof fly rod holders secure the fishing pole up high and away from the rear, you won't have to worry about dust getting into your fishing reel!
While roof-mounted fishing rod holders for the Honda Pioneer are great for the trail, when you arrive at your destination and want to kick back with a cold one, having a rod holder on your UTV is a game-changer. Some Honda Pioneer rod mounts utilize the front winch location, while others use the machine's rear bumper. And if you're really passionate about fishing -- or simply need a big haul to feed your family -- you can get double or even triple rod mounts for the Honda Pioneer to get multiple lines in the water at a time.
Honda Pioneer Ice Fishing Accessories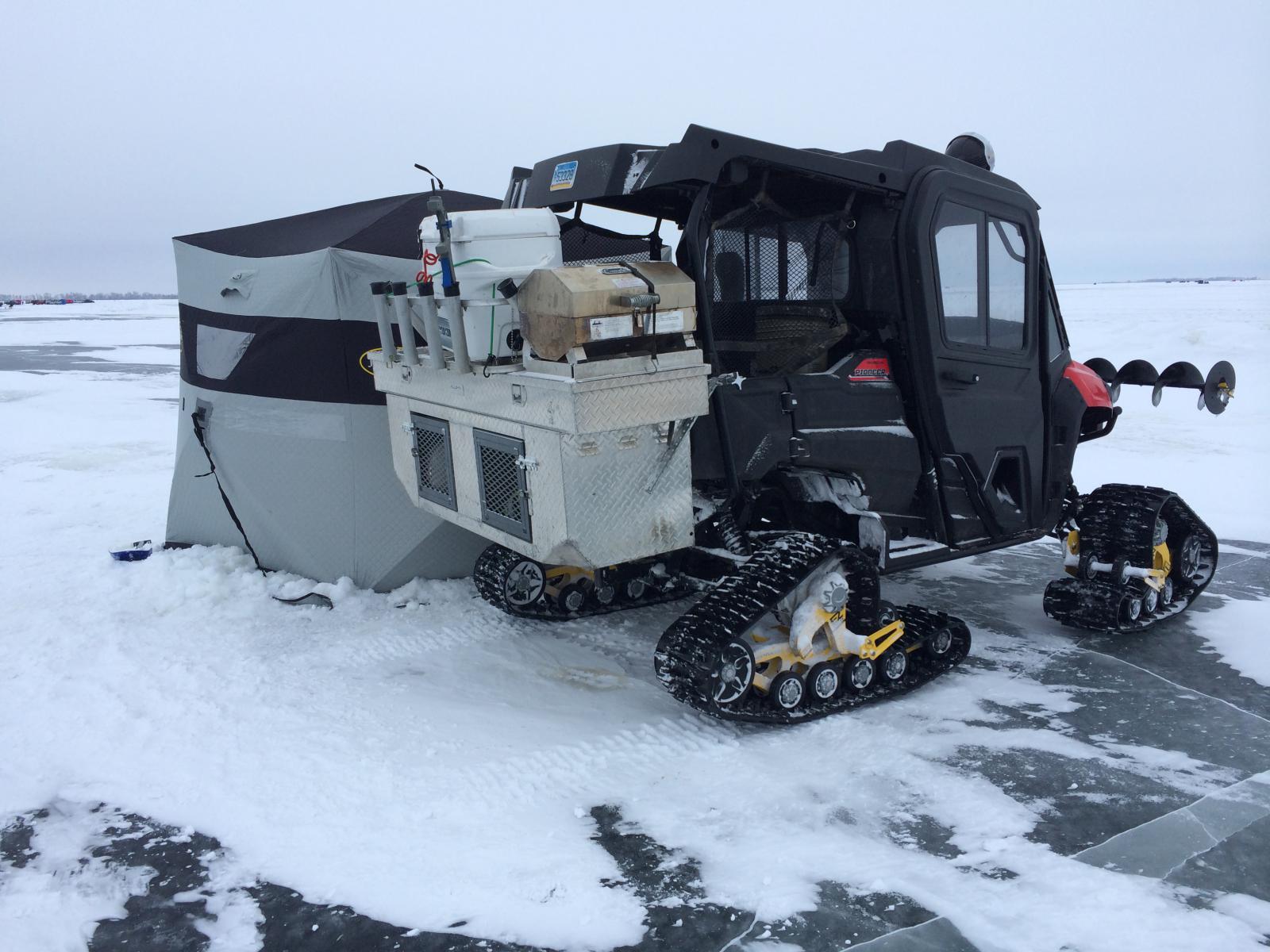 Fishing on rivers and lakes in the summer is good fun, but many Honda Pioneer owners like to head out during the winter to do a bit of ice fishing. Although a bone-stock Pioneer with zero aftermarket accessories can handle the cold, you and your passengers will probably have a better time ice fishing with a few cold-weather UTV products.
Seizmik door uppers and Honda Mid-Panels will help to keep the wind at bay in the cabin of your rig, while accessories like the custom Honda Pioneer ice fishing toppers by companies like Pro Fab Outdoors are perfect for those who can't afford things like Ice Castles and tow-behind fish houses. Camso tracks are also quite helpful when winter riding, and they'll ensure that you never lose traction over slick ice and frozen lakes. But whether you're angling for some crappie at the Little Sugar Bush Lake in Southwest MN, or fishing for some flatheads at the Tug Fork River in West Virginia, optimize your fishing experience by installing proper Honda Pioneer fishing accessories from a place like Everything Honda Offroad!