Tips And Tricks For Cooling Your Honda Pioneer Or Talon
Mar 30th 2022
With all of the use our Honda Pioneers and Talons may get throughout the year, one issue keeps creeping up on just about everyone: overheating.
Just as with our everyday cars and trucks, the Honda Pioneer and Honda Talon have an engine that creates friction and combustion as the method of propelling the UTV forward and backward. And what goes hand-in-hand with an engine?
You guessed right… a radiator!
Today we are going to talk about a few common issues that can come up with Honda UTV radiators, as well as how to solve and prevent them.
Clogged Honda Pioneer and Talon Radiators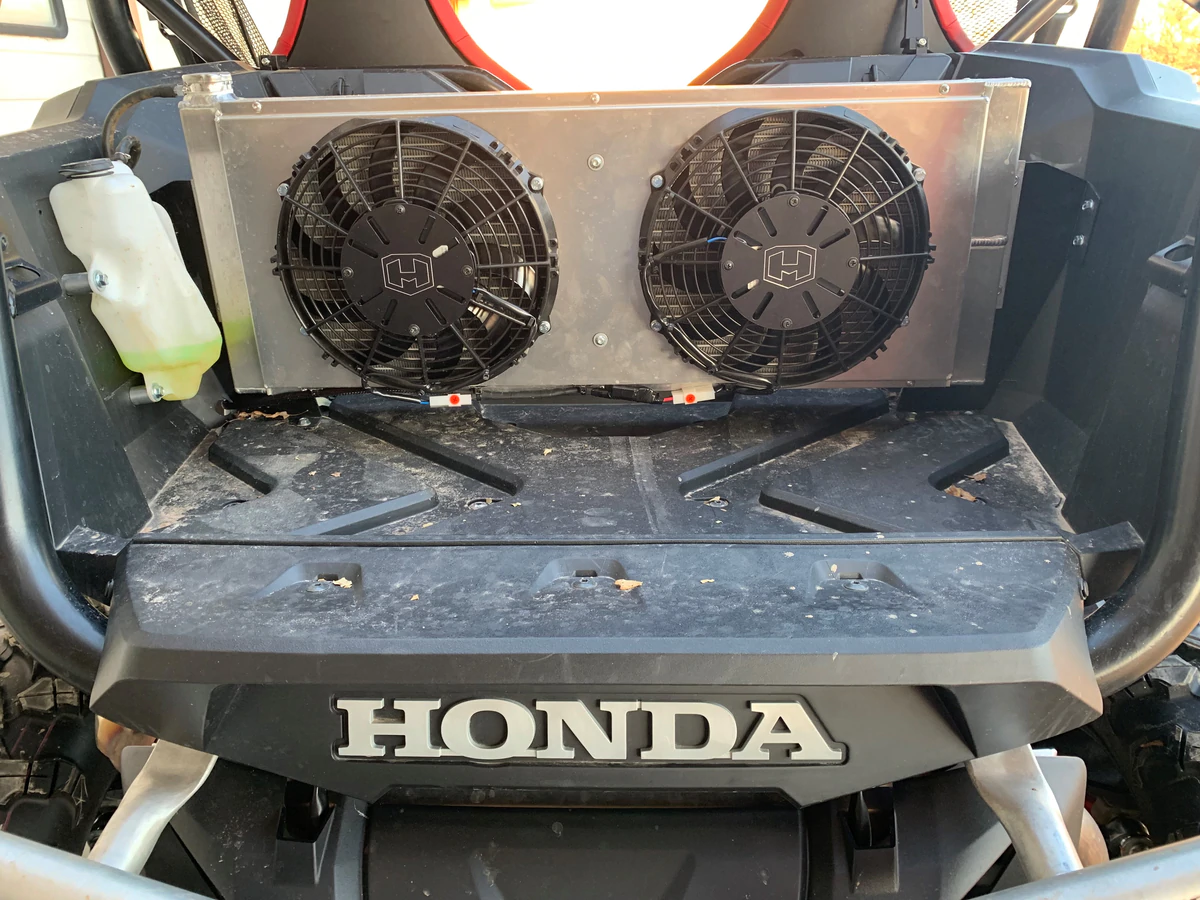 Like most owners, we tend to take our UTV just about anywhere it can go.
Trails, beaches and even taking our Honda Pioneer overlanding and camping with no worries at all. The type of terrain you drive through, in, and over can lead to an interesting issue, however: your Honda Pioneer radiator can actually become clogged.
Mud, dirt/sand, grass and other debris can become firmly lodged in the radiator fins. When this happens, the radiator cannot dissipate heat properly due to the blocked fins. At that point, the engine can begin to overheat because the coolant running from the radiator to the motor isn't cold enough.
While out on the trail, this issue can be quickly solved by simply cleaning the mud and debris out with some water, a spray pump, or even a soft brush if needed. Once at home, the hose in the front yard will make short work of the dirty radiator to get you back into running shape.
Many owners, though, prefer to avoid this problem entirely.
How? By installing a Honda Pioneer radiator relocation kit. Relocating the radiator to an area away from possible mud and debris will ensure that you never run into this problem again. Whats more, is that you'll find a radiator relocation kit allows for much better air circulation and cooling since the radiator will be away from the heat and confinement of the engine bay.
Honda Side-by-Side Radiator Damage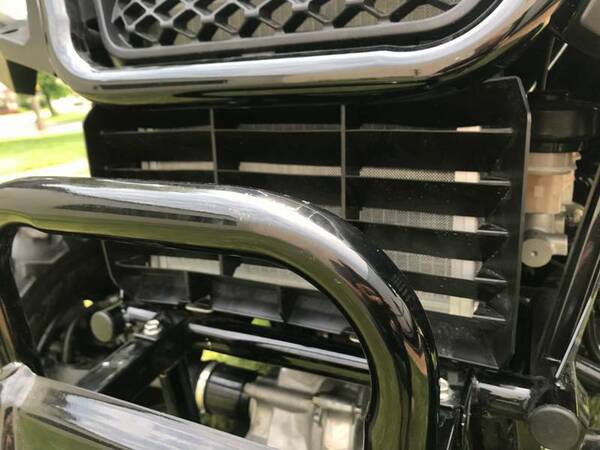 With your dirty/clogged radiator issue solved, let's now talk about another common problem werun into: damaged radiators.
In addition to mud and grass, other, larger and more dangerous obstructions can manifest themselves on the trail. Sticks, branches, trash and even rocks can find themselves being pulled up into the radiator area. And as you can imagine, chaos ensues.
In many cases, owners report sticks and branches impaling the Honda Talon radiator while on a trail. In others, the hoses have been punctured or severed, and the electrical wires for the Honda Pioneer cooling fan had been torn away.
And aside from replacing the radiator and fan completely, you can actually get ahead of the issue in the first place.
Adding a Honda Pioneer 500 Radiator Screen by EMP, for instance, can greatly decrease the chances of catastrophic damage to your radiator. In fact, it'll even help to keep some of that mud and debris out of the way as well!
I know we've mentioned that twice now, but it is worth reiterating the importance of blocking mud from completely wrecking your Honda Pioneer or Talon!
Symptoms of Overheating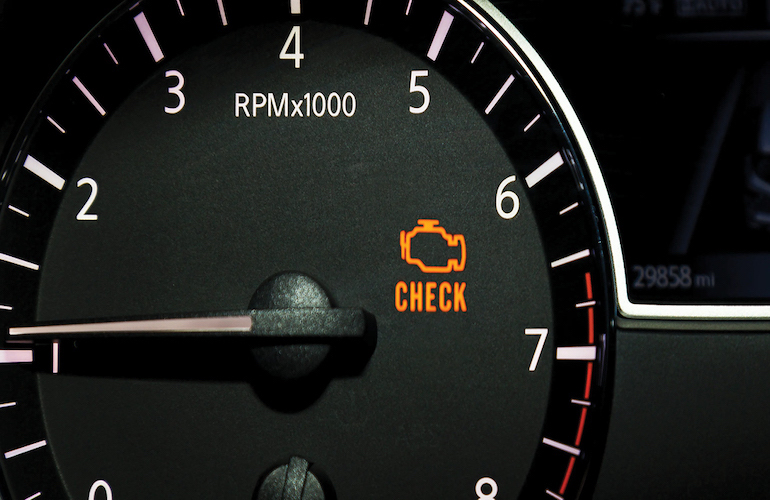 One point that we thought was worth mentioning, is that even if you don't know or think your Honda side-by-side is overheating, you may still need to check for it.
The Talon or Pioneer could be seemingly running completely normal, but all of a sudden: the evil Honda UTV check engine light rears its ugly head. We have found that in many cases, the light turns on due to overheating.
Owners were able to quickly diagnose and fix the issue by considering the cooling system as a possible culprit.
Hopefully, this quick list of common Honda Pioneer and Honda Talon overheating issues, along with potential fixes and proactive modifications, will help prepare you for the road ahead!