Top Coolers for the Honda Talon and Pioneer!
May 16th 2022
With the hotter months still ahead of us, one thing is for certain: coolers are going to be needed.
Whether you are working on the property all day and need to keep lunch and cold water in your Honda Pioneer, or you've got a trip planned to take your Honda Talon overlanding and camping, a great cooler will be a necessity.
Which is what brings us to today's topic, where we share with you our top picks of the best coolers for your Honda Talon or Pioneer!
Traditional Honda Coolers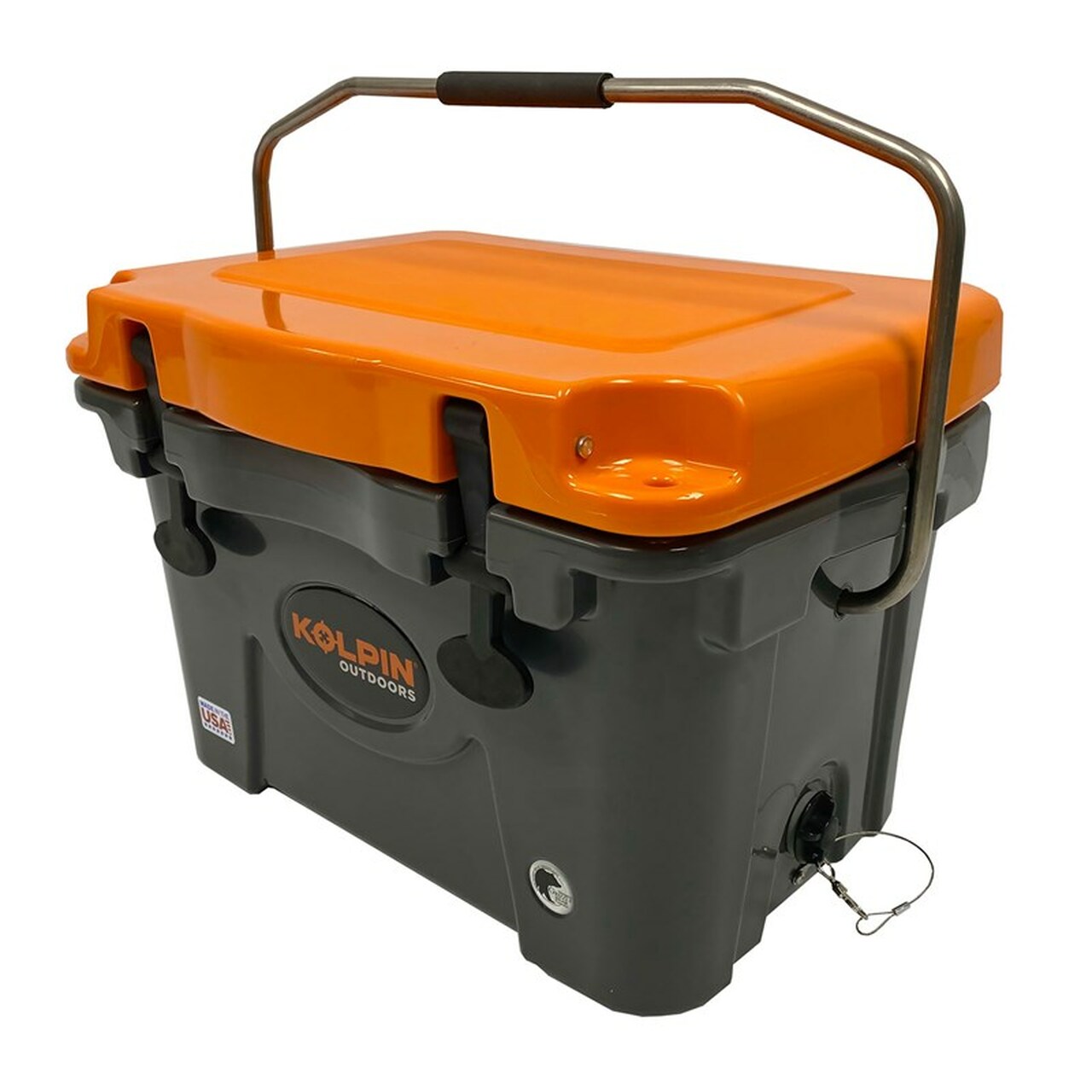 When it comes to buying a cooler, sometimes the tried-and-true style might be best.
But then again, manufacturers have started to level up their cooler designs in recent years, resulting in models like the Honda Pioneer/Talon 20QT Super-Cooler by Kolpin Powersports. With vastly more efficient insulation than your every day supermarket variety, these will keep your ice, and in turn food and drinks cold for days on end.
And if the 20QT model isn't enough space for the whole family, they also make a 60QT version here!
Thanks to the sturdy design and construction of these coolers, they can be easily strapped down to your UTV using a Honda Pioneer / Talon UTV Cooler Tie-Down Kit by Rough Country. This ensures that all of your food (and especially beverages) get to the end of your trail unscathed and intact!
Honda Refrigerated Coolers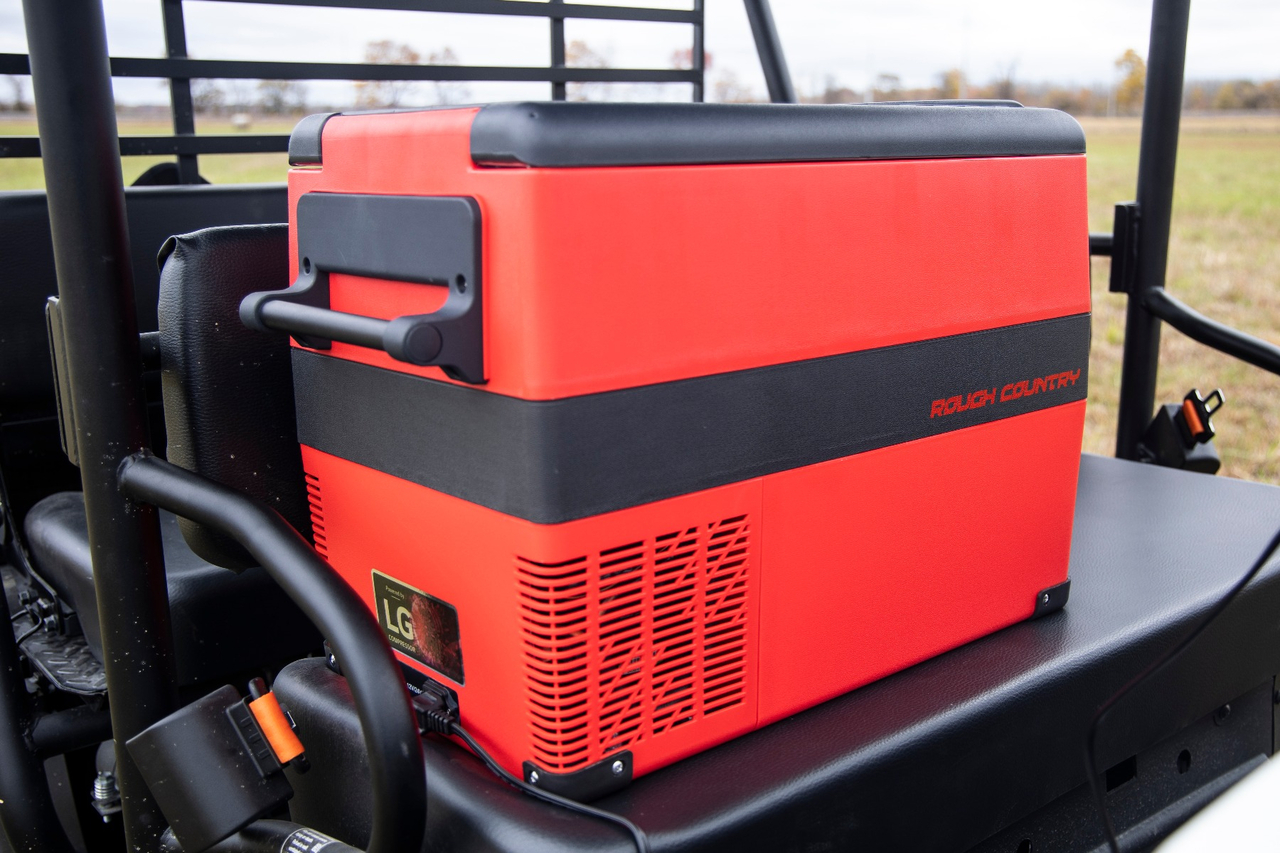 Sometimes a traditional cooler just won't do.
When might that be? Well, taking your Honda Pioneer overlanding and camping for a week or two at a time is one such case. Imagine being 15+ miles from the nearest gas station or store to pick up a refill on ice for your normal cooler. Then imagine all of the food you bought for the trip spoiling.
And worst case scenario: your drinks get warm.
I'm pretty sure most of you just shuddered, right?
Well this is where refrigerated coolers are here to save the day. With something like the Honda Pioneer/Talon 45L Portable Refrigerator/Electric Cooler by Rough Country, you won't need to worry about ice ever again. It works much like the mini-fridges we have all seen before. The difference being that these are shaped like a cooler and designed to be compact so they can fit into your UTV with ease.
Refrigerated coolers like this one run off of your Honda Pioneer or Talon's electrical system via a simple, single cable. Going this route will keep your food and drinks cold and fresh almost indefinitely.
Something we would absolutely recommend you look into, however, would be a dual battery kit. Installing one would allow you to run any additional electronic accessories to run off of a secondary Honda battery. This is important, as it will ensure that your primary battery, the one used for starting and running your Pioneer or Talon, will not be drained by the fridge. All of this means that you won't be left stranded with a dead battery while trying to keep your drinks cold!
Models are available for both the Talon and Pioneer, thankfully:
Honda Talon and Pioneer Cooler Bags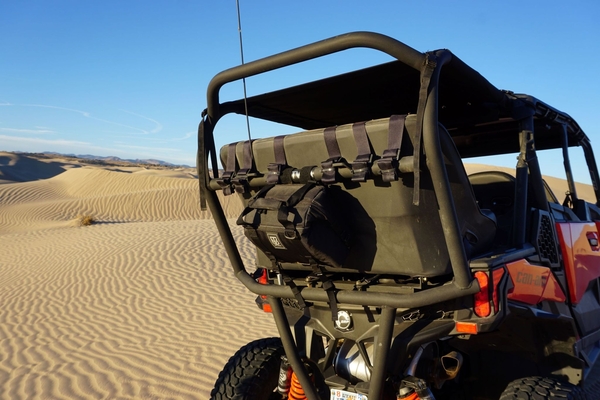 If the traditional cooler, and refrigerated cooler routes aren't what you need at the moment, there is another option too: Cooler Bags.
Differing from the more substantial coolers we have covered, these bags are quite versatile. They're smaller and more compact than others, and still keep food and drinks cold for hours. We love options like the Honda Talon/Pioneer Cooler Roll Cage Bag by UTV Mountain because they fit plenty of food and beverages inside. Not to mention that they can easily strap down to your roll cage or safety bars to keep them up and out of the way of passengers or cargo.
And just like that, you should be well prepared to outfit yourself with the best Honda Talon or Pioneer coolers, refrigerated coolers or cooler bags.
So don't be caught out on the trails with a sub-bar cooler from the gas station, okay?