Where should you ride your Honda Talon?
Jun 29th 2020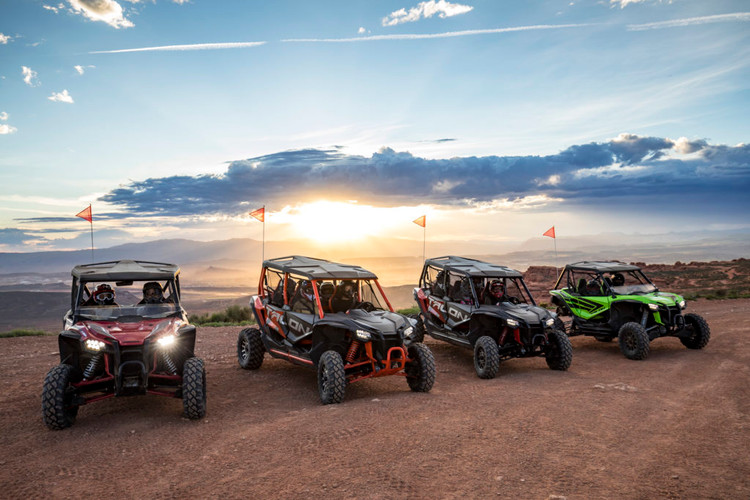 You've done it! You've finally made that big purchase, and now your brand-new Honda Talon is sitting in your garage, just waiting to have the engine revved for that first exhilarating ride you've been dreaming about for months.
Now it's time to think about your options. After you've outfitted your machine with aftermarket accessories from Everything Honda Offroad, where can you take your brand-new, ultra-powerful machine for that day-long, adrenaline-induced ride? Luckily, the Talon has been built to thrive in several land conditions and can handle most terrains regardless of which area of the United States you hail from. Whether you reside in the southwest surrounded by sand dunes or among the heavily wooden eastern seaboard, here are some spots around the country that are perfect for taking your Talon for that long-awaited spin.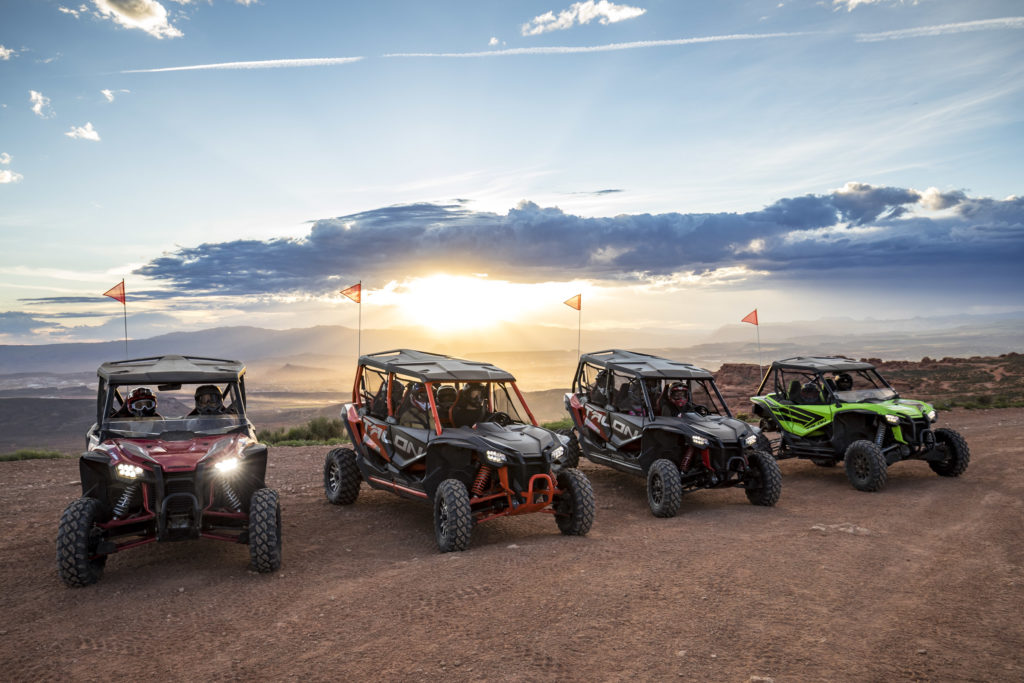 Moab, Utah
Perhaps one of the best-known locations in the off-roading world, Moab, Utah is a mecca for UTV enthusiasts seeking an adrenaline rush. Sometimes referred to by some as the "UTV capital of the world," Moab is home to stunning mountain backdrops and rolling sand dunes that create the ultimate off-roading spots for the thousands of riders who come through each year. Home to annual events such as Rally on the Rocks, Moab is host to countless off-roading trails suitable for both ATV and UTV enthusiasts. While much of the public land surrounding the parks is open to UTV travel, be sure to double check which trails are open to UTV riding and which will not allow your Honda Talon. Riding is NOT allowed within the parks, so plan accordingly to ensure you're riding within the legal parameters of Utah. As one of the most popular riding destinations in North America, Moab will surely be a hit with anyone looking to get the most out of enjoying the scenic mountain backdrops from behind the wheel of the Honda Talon.
Hatfield-McCoy Trail System
Much like Moab in the west, the Hatfield-McCoy Trail System in West Virginia is well-known within the powersports community, with a stellar reputation for having some of the best riding around. With several trail systems to choose from, riders can easily plan their trip with several options for lodging and day trips that promise to provide the full experience. Maps and directions are easy to come by and will ensure the safety of every rider involved. Riders who haven't had the chance to purchase their Honda Talon need not be left behind- there are several options for machine rentals along the Hatfield McCoy Trail System, some including the Honda Talon. All riders must have a current trail pass to be on the trails, which are available online or from many vendors in the region. Be sure to take the time to plan for your trip to be fully prepared before you go, and be sure to take a moment to enjoy some of the local hotspots!
Joe State Park, Missouri
With over 2,000 acres of trails available to riders, Joe State Park in Missouri is the perfect option for riders in the Midwest looking to navigate a combination of wooded trails and sand flats in their Honda Talon. Riders can expect to experience a variety of landscapes, including dirt, sand, gravel and even water crossings for an experience promising variety and plenty of fun. The park has two campgrounds, so the fun doesn't have to stop when the sun goes down and the engines must be shut off. Also featured at the park are four lakes, two swimming beaches, equestrian trails, hiking and biking trails and picnic sites, making this the perfect family-friendly experience. Even if some family members aren't interested in the Honda Talon experience, there are plenty of options that make Joe State Park the ultimate getaway.
Ocala National Forest, Florida
Those residing in the south will be happy to know that Ocala National Forest in central Florida offers more than 200 miles of ATV trails and over 80 miles of off-road trails for the Honda Talon enthusiasts. Florida's warm climate allows for year-round riding, and the exorbitant number of lakes, rivers and springs will cool down riders after that long, hot ride. Get up at the brink of dawn and ride until dusk, but be sure to get a permit before you do so!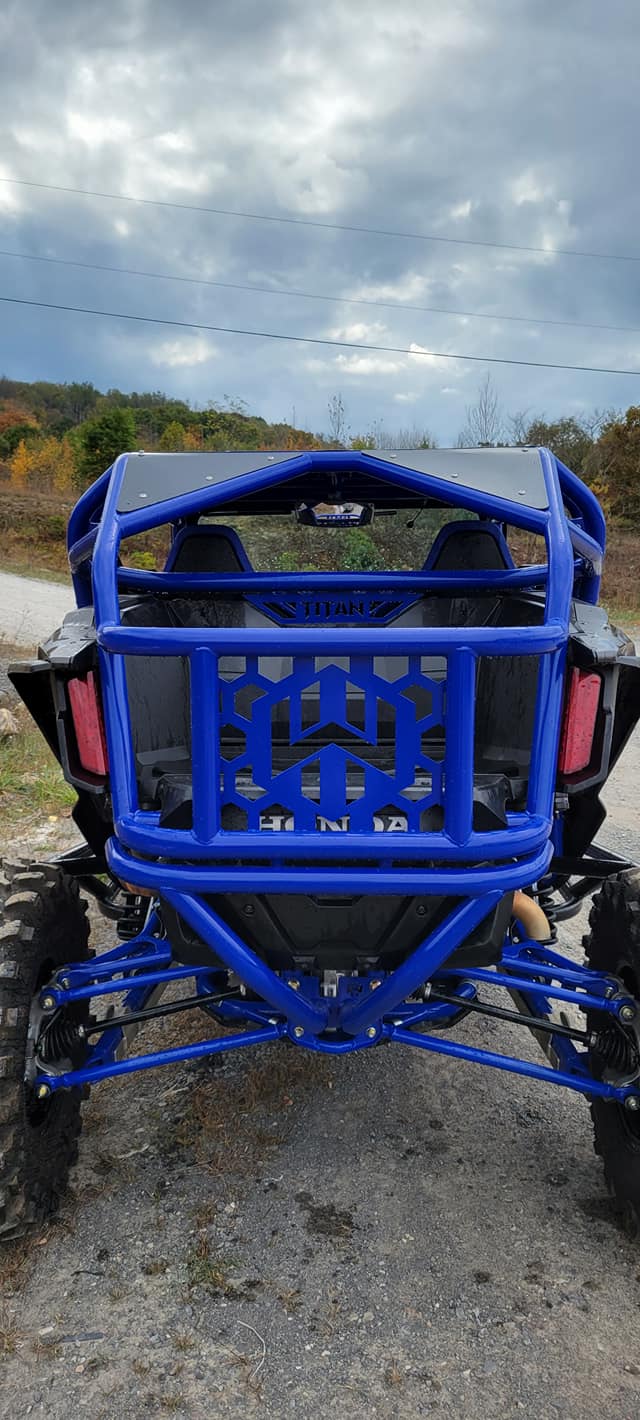 There are hundreds, if not thousands, of areas around the US in which to ride your Honda Talon. Whether you're looking to rip through the sand dunes or fly down the wooded trails of the east, the options are endless. And really, as long as you're behind the wheel of your brand-new Honda Talon, it doesn't matter where you go so long as you feel the rush of adrenaline that this machine was built to provide. Don't forget to accessorize your machine before you go — Everything Honda Offroad has everything you'll need for that first wild ride, and for all the rides that are bound to follow!