Best Doors And Door Accessories For The Honda Talon And Honda Pioneer
May 24th 2021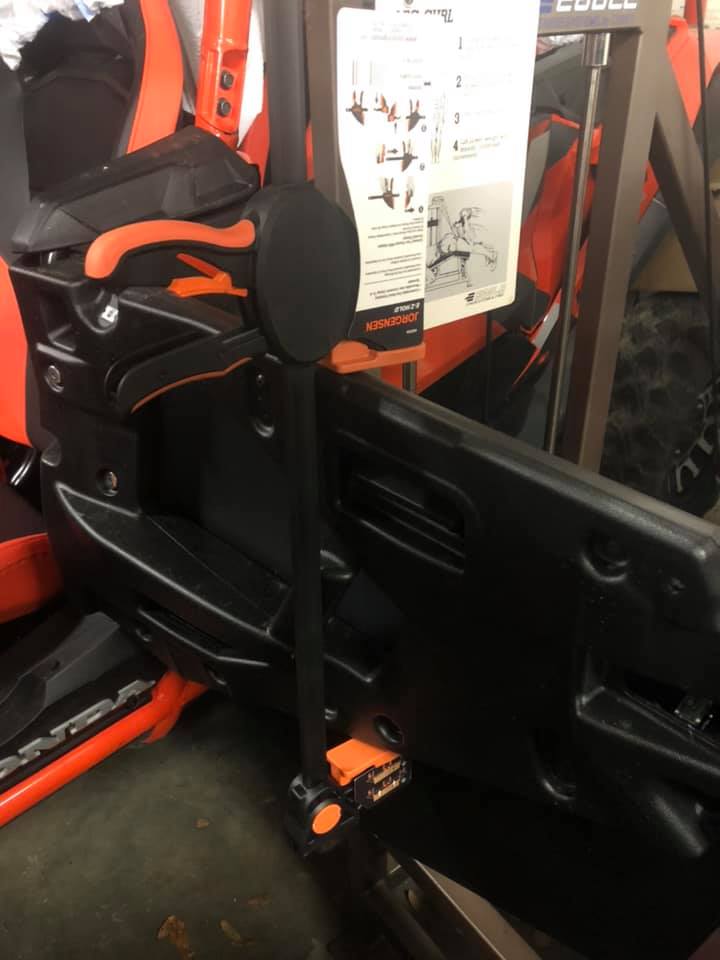 Be it for cold-weather riding during the harsh Minnesota winters, or for speed, efficiency, and aerodynamics while participating in your local summertime racing circuit, door kits for the Honda Talon and Honda Pioneer will bring added safety, extra comfort, and a whole lot more to your off-road experience. Some riders like to run half doors, while others prefer full doors. And while hard doors have their advantages, there are also pros to running soft doors. Before popping on a door kit for your Honda Pioneer or Honda Talon, there are a few considerations that are worth noodling over. Cage-mounted side mirrors, for example, don't work with some door styles, and accessories like door bags and in-door speakers are only available for specific types of Honda Pioneer / Honda Talon doors. Additionally, some door options for the Talon and Pioneer are lockable, and when used in conjunction with a hard cab enclosure, are great at deterring both theft and vandalism. At the end of the day, though, your needs will ultimately determine the right door style for you. But when it comes to aftermarket Honda Pioneer and Honda Talon doors, it pays to know that not all doors are created equal!
Honda Pioneer Doors
OEM Honda Pioneer Doors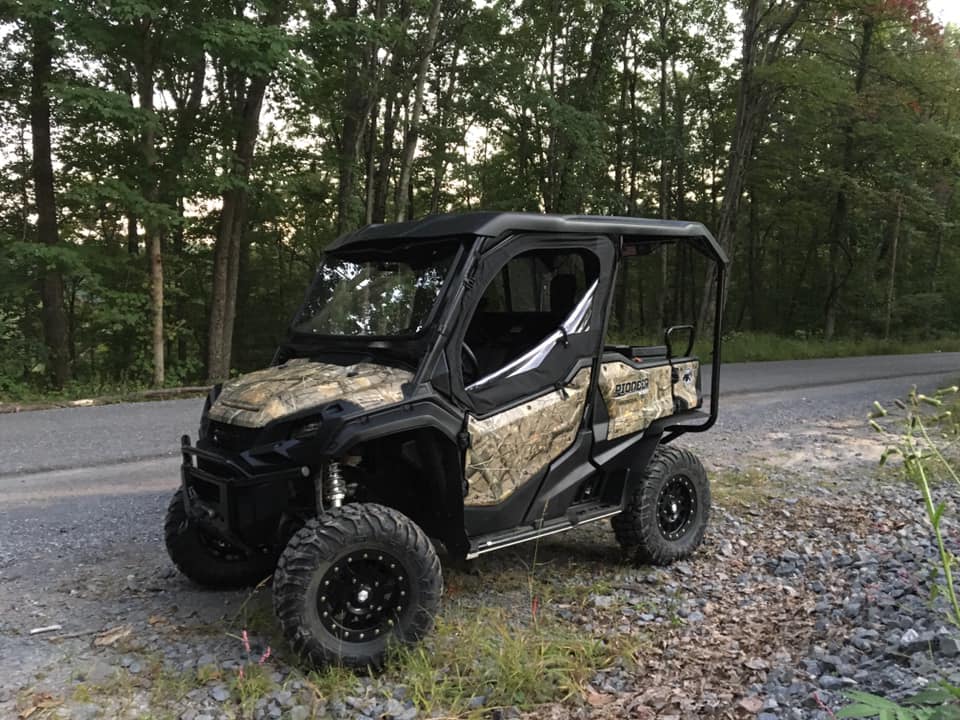 Before we get into aftermarket Honda Pioneer doors, Honda Pioneer soft doors, and Honda Pioneer hard doors, let us first touch on the factory door options for the Honda Pioneer. Regarding full soft doors for the Pioneer, Honda left a lot to be desired. At higher speeds, the top section of OEM Honda Pioneer doors tend to pull away from the vehicle's frame, which then strips out the bottom brackets. You may not drive very fast on technical trails or when putting around your property, but don't even think about trailering your rig with OEM full soft doors installed -- lest they extend like the wings of a bird and fly away accordingly.
Although poor fitment is a major issue with the stock Honda Pioneer door add-ons, installation can also be a major problem. If factory Honda Pioneer doors aren't mounted precisely, the clamps on the bottom will pop off. Plus, because of the weight of Honda Pioneer upper door additions, the stock door hinges will spin out and prohibit the door from closing properly. Further, the stock Honda Pioneer soft doors only unzip a quarter way down, which might be ok if you're running a half windshield, but doesn't allow enough airflow for those with full windshields riding in hot climates. Ask most riders who've used OEM Pioneer doors and they'll tell you that Honda really screwed the pooch on this whole door thing… and their hard doors are equally disappointing.
Doors were a big afterthought for Honda when designing and manufacturing the Pioneer. They put all their attention into building a quality machine, then went with the cheapest supplier to enclose it. The Honda Pioneer Gen 2 doors are not only replete with gaps -- which let cold air in -- but they're also a pain to remove and include a tube on the passenger side that is rather annoying and in the way. Like their soft doors, OEM Honda Pioneer hard doors are also un-trailerable. Sure, securing them with a few tie-downs or ratchet straps isn't the hardest thing in the world, but every extra bit of effort always compounds over time.
Aftermarket Honda Pioneer Doors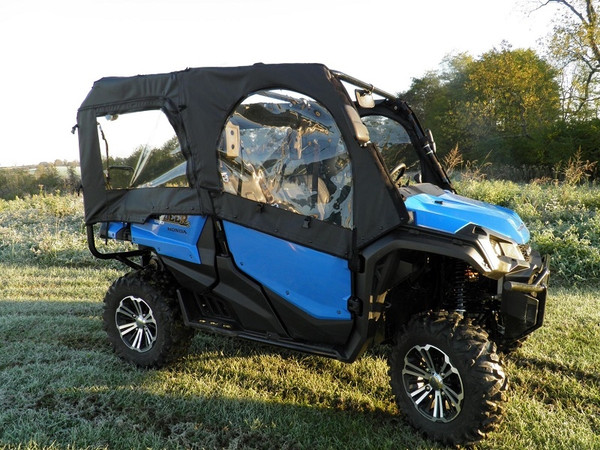 For full Honda Pioneer hard doors, you cannot beat the options by DFK Cabs. Whether you've got the Honda Pioneer 700, the Honda Pioneer 500, or the Honda Pioneer 1000, DFK has the hard cabs for you. Not only are DFK (now rebranded as HardCabs) doors stronger and more resilient than stock Honda Pioneer doors, but they're also much lighter. For those who are more partial to Honda Pioneer soft doors, companies like Seizmik and SuperATV are the likely candidates for high-quality doors at affordable prices.
The Honda Pioneer 1000 and Honda Pioneer 1000-5 upper door kits by Seizmik seal up exceptionally well, and come with built-in supports to help keep weight off the factory door hinges. Admittedly, Honda Pioneer Seizmik doors can be a bit hard to install, and at first, it might feel like the bar that slides down in the back of the door keeps getting hung up on the door's internals. So make sure that it's turned exactly like the instructions say and keep twisting, it'll eventually go. And once the Seizmik doors are on, they seal up better than any other we've seen! Like Seizmik's Honda Pioneer doors, the Honda Pioneer 1000 doors, Honda Pioneer 700 doors, and Honda Pioneer 500 doors by Alumilite Armor and SuperATV are also far superior to OEM Honda Pioneer doors. But if you bought your rig with factory doors installed and they're rattly, misaligned, or just don't shut right, you might only need some aftermarket door components like Honda Pioneer door hinges, Honda Pioneer door latches, and Honda Pioneer door bushings.
Honda Pioneer Door Latches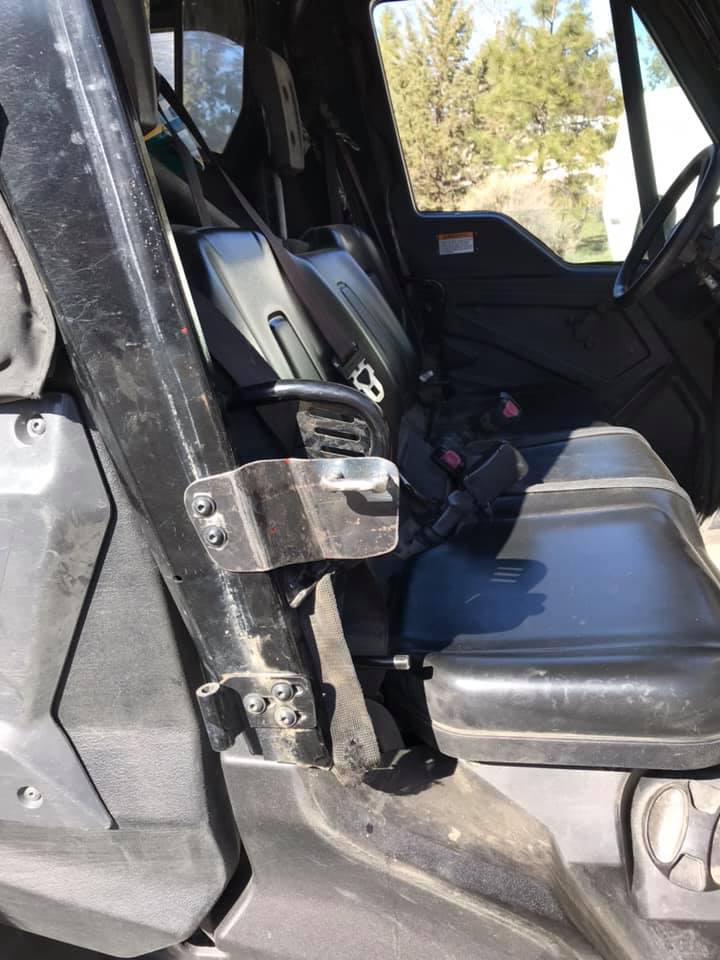 The cheapest and easiest way to stop your Honda Pioneer doors from rattling is to adjust the existing rubber stoppers / bumpers. Simply run the door stops all the way in, and then back them out one quarter of a turn at a time until they're quiet. Alternatively, if the stoppers are shot, you could order some upgraded Honda Pioneer door bushings from companies like RB3 Offroad. For those cheapskates out there who'd rather spend their dollars on lift kits and bigger tires, you might also be able to use some ⅞" rubber chair feet like the ones on metal folding chairs!
Like door bumpers, the latches on Honda Pioneer doors can also be upgraded. In some cases, you might just need to slam your doors harder because they are double-latch doors. You should hear two clicking sounds when the doors are fully closed, so make sure that this isn't your problem. Although it's not the cleanest fix, you can also apply two wraps of electrical tape on your door clips to prevent rattling.
Honda Talon Doors
Best Honda Talon Lower Doors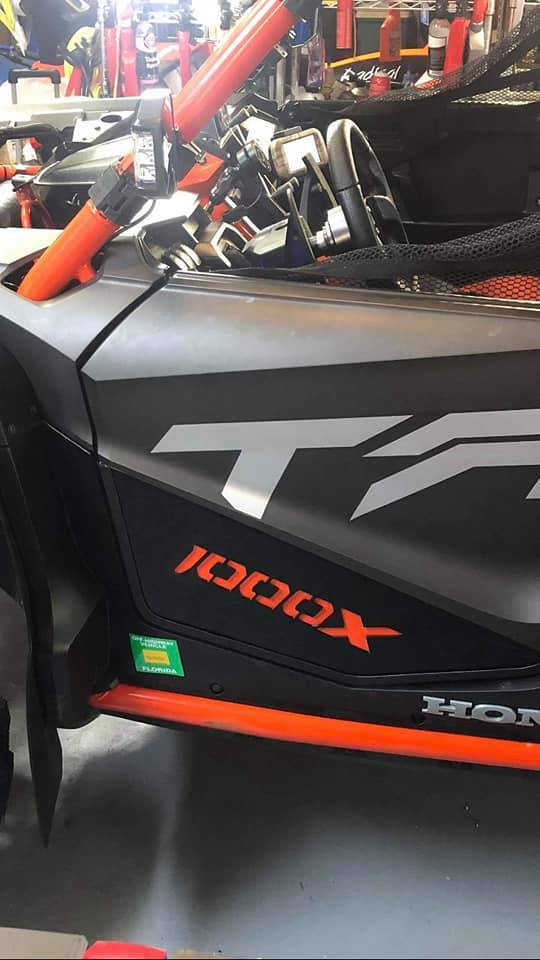 A bunch of companies produce aftermarket lower doors for the Honda Talon and Honda Talon 4 -- from PRP Products and SuperATV to Tusk, AJK Offroad, and Rough Country. The tinted Honda Talon lower doors by Over Armour Offroad and Spike Powersports are neat, as they allow you to see your tires as well as the terrain you're riding over. For ease of install, Rough Country Honda Talon doors take the cake, but if you want metal Honda Talon doors, you've gotta go with PRP Products.
A number of riders like the Honda Talon AJK Offroad lower doors, as they come with a removable back section to keep you cool when summer riding. To install AJK Offroad lower doors, simply remove the outer door skin, clamp the bottom of the insert to the upper door, make sure everything is aligned, drill the holes, then bolt it up. In terms of simplicity, SuperATV doors are the ticket, and where price is concerned, Tusk or EMP, or KFI Honda Talon lower doors are the most economical!
Best Honda Talon Upper Doors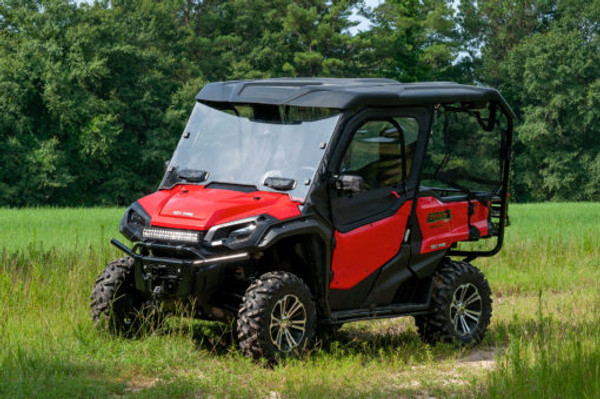 Similar to OEM Honda Pioneer doors, OEM Honda Talon upper doors don't fit right, zip well, or last long. Like most things in life, good Honda Talon doors aren't cheap. That being said, however, you still don't have to break the bank on Honda Talon upper doors. Most Honda Talon soft doors utilize zippers, and as long as the manufacturer used quality zippers and you wax them every now and then, you should't experience any zipper-related issues.
Companies like Krash Offroad and Brick City Fab are known for their custom Honda Talon upper doors and full doors. Most Honda Talon fabric door uppers and full doors attach using velcro strips across the roof bar as well as the a, b, and c pillars. They then typically use snaps across the doors, allowing you to fix the vinyl, canvas, or other material on the soft door kit to the door frame itself.
Closing Thoughts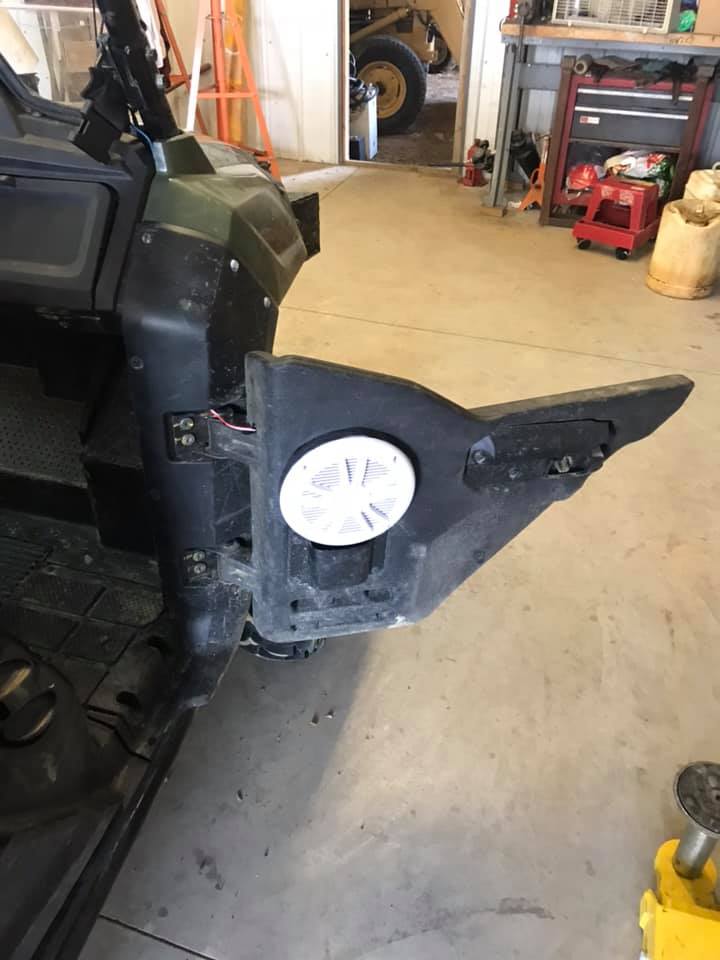 In addition to Honda UTV doors, accessories like Honda Pioneer door bags, Honda Talon door decals, and Honda Talon door speaker pods are also available from aftermarket part manufacturers. Where doors are concerned, toughness, strength, weight, and looks are all important attributes that will affect the performance, comfort, and aesthetics of your rig. So do your homework, understand your needs, and reach out to Everything Honda Offroad to find the perfect Honda Talon doors or Honda Pioneer doors for any application!