Honda Pioneer & Honda Talon Desert Riding Accessories
Apr 29th 2020
Thinking about finally taking that trip to Moab or the Imperial Sand Dunes of California? If so, you're probably wondering which accessories to outfit your machine with to optimize your off-roading experience in the best way possible. Though there are many options to consider when planning a trip to the sand dunes, here are five accessories to think about adding to your unit before you go off-roading in the desert behind the wheel of your Honda Talon or Honda Pioneer.
Harnesses
We wear them in our cars, so why not in our UTVs as well? We know how crazy things can get when riders are set loose in the wide-open expanse with mounds of sand looking to be ripped up, so that's why investing in a harness is a safe option. The Honda Pioneer/ Talon Harness Retainer Strap by Pro Armor will protect riders whipping around the sand dunes, ensuring each passenger is snug and comfortably protected within the cab while ripping full-throttle over the dunes. We want you to have fun whipping around the sand dunes, but we also want you to do it safely.
Upgraded Lighting
Riding around by moonlight may be a great experience, but riding in the dark is not safe for you or your passengers and could result in injury. If you choose to be in the dunes while the moon is high in the sky, it's not a bad idea to have an extra light source on-hand just in case your other methods burn out or you lose your way. The Honda Pioneer/Talon Dynamic 4.5" Amber/White LED Light Bars by Custom Dynamics include 21 super-bright dual-color amber white LEDs per unit, ensuring the space around you will be brightly illuminated so you can continue your ride safely.
Roof
We all love the feel of the sun on our backs, but sometimes those golden rays can be harsh, especially if you forget your sunscreen. Outfitting your Talon or Pioneer with a roof will help protect you from the sun's rays while keeping you cool and comfortable, ensuring you can take a longer ride in comfort while minimizing the risk of sunburn, or even heatstroke. The Honda Pioneer 5-Seater Soft Top by Dragonfire has multiple attachment points for stability, along with center mounting straps to prevent high-speed ballooning or bubbling, making it a great choice for off-roaders looking for some relief from the rays.
Winch
Don't be deceived by the smooth, sandy surfaces — even the sand dunes hold secrets, and you never know when you or your friends might uncover one of those secrets. Outfitting your Talon with a winch will give you peace of mind that you'll never have to worry about getting stuck in the sand, and gives you the perfect tool to help out those who do. The Honda Pioneer/Talon 5000 lb. Winch with Dyneema Rope by QuadBoss offers a 3-stage metal planetary gear system for fast line speed with a low electric current and an aluminum engagement lever.
Audio System
Let's face it: you're out there to have fun, and what better to compliment that fun than some high-energy tunes cranking through some top-notch speakers? The Honda Pioneer/Talon 4 Speaker Sound Bar System by Pro Armor is designed for easy installation that promises to have you on the dunes and jamming out in no time. These units feature midrange/midbass driver speakers, two tweeters and integrated amplifiers that will only strengthen that rush of adrenaline you'll surely have behind the wheel of your Talon or Pioneer.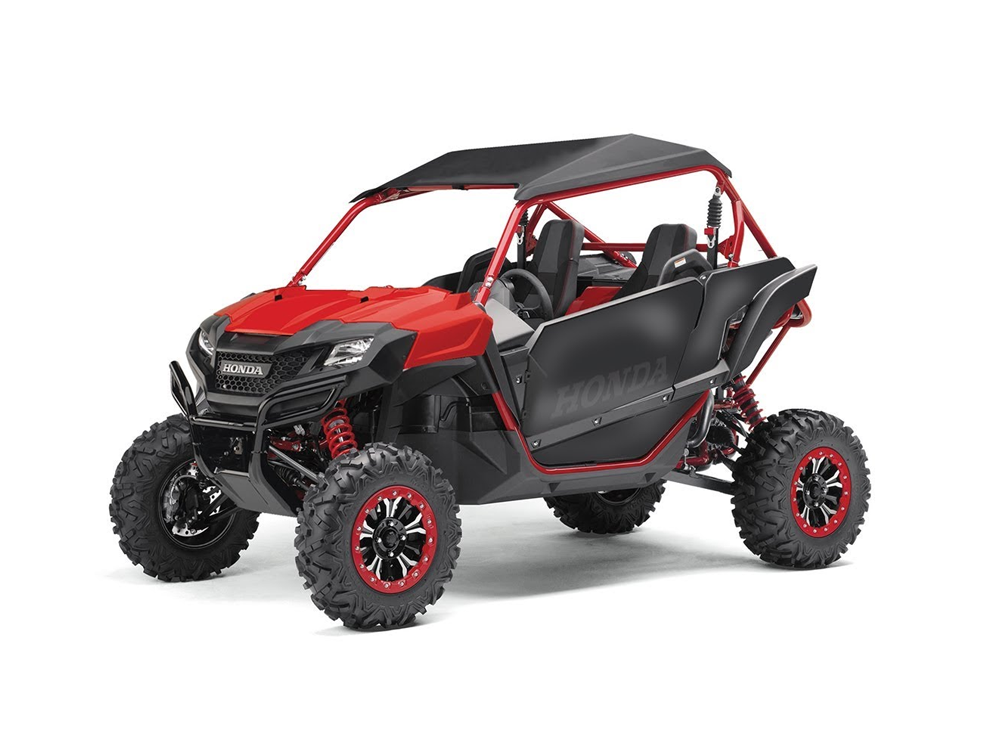 We want you to enjoy your experience behind the wheel of your Honda unit, and these accessories are just some of many options that are sure to create an unforgettable experience. Your experience is in your hands, and choosing the right accessories is dependent on the type of adventure you're looking for. So have fun, kick up some sand and don't forget your seatbelt!