Honda Talon And Honda Pioneer Suspension Kits, Aftermarket Springs, And Shock Upgrades
Jul 21st 2021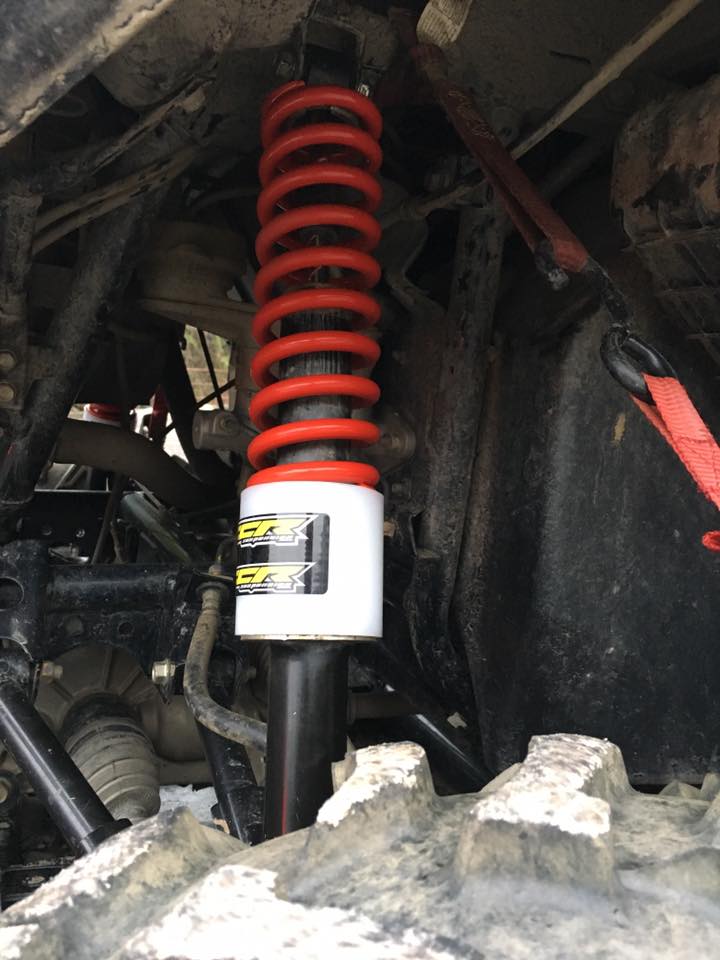 Whether you're looking for a smoother ride in the front end of your Honda Pioneer 500, more support in the rear end of your Honda Pioneer 1000, or longer travel all around in your Honda Talon 1000R, the right springs, shocks, and suspension components can help get you to the place you're wanting to be. Perspective plays a huge part in people's contentment with regards to their vehicle's suspension. If they're coming from four wheelers, the factory Honda Talon and Honda Pioneer suspension systems might seem super plush. But if they're coming from a souped up Razor with top-of-the-line Shock Therapy shocks, the stock Honda Pioneer and Honda Talon suspension systems will likely come across as inferior. That being said, not all Honda UTVs come stock with the same suspension system. Some Honda Talon editions come with Fox's Live Valve suspension setup -- which uses automatically-adjusting shocks that self regulate in real time to maximize both comfort and performance -- and the Fox shocks that come stock on the LE model of the Honda Pioneer -- which include adjustable springs, 10 inches of travel, and variable compression-dampening settings -- are far more versatile than the standard Honda Pioneer suspension system. But when you throw aftermarket shocks, springs, and suspension systems into the mix, riders gain the ability to optimize their buggies to fit both their riding style and the terrain conditions where they most frequently ride.
Honda Pioneer And Honda Talon Suspension Upgrades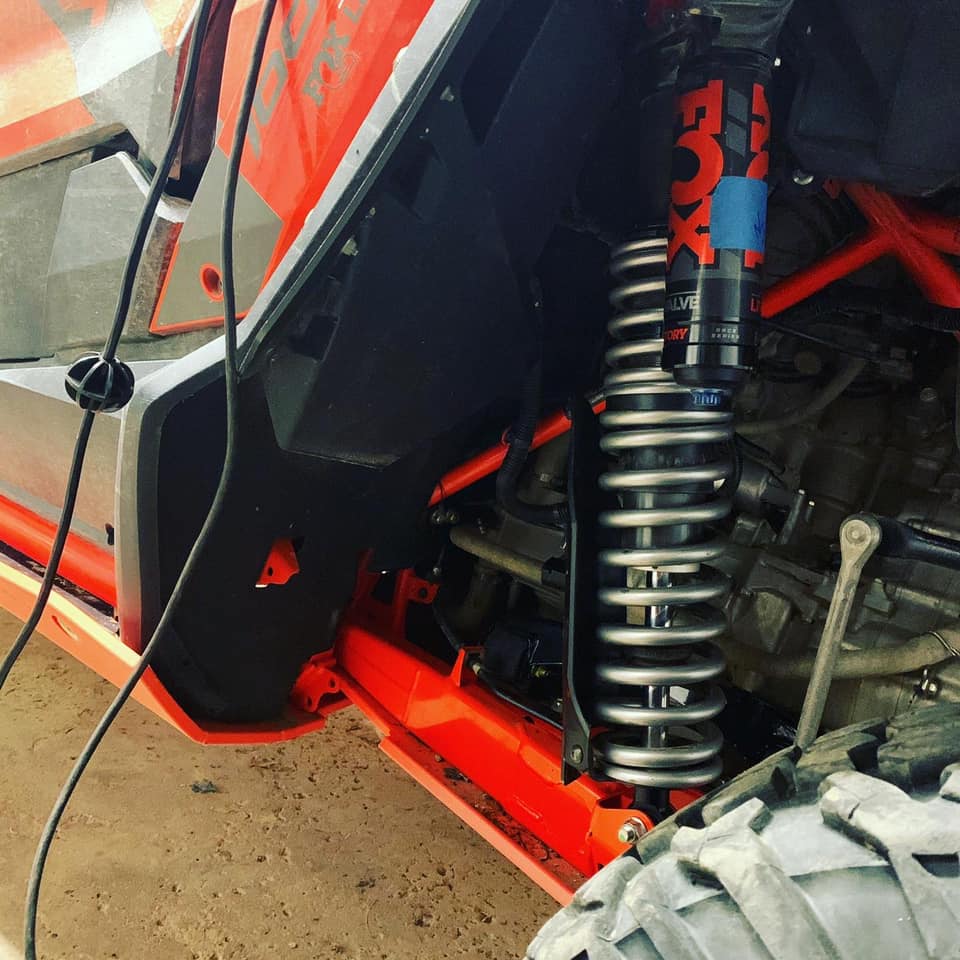 Even if you don't ride hard on washed-out roads, technical trails, and rocky terrain, you can still reap a number of benefits by upgrading your machine's suspension. The jolts and jars you experience while operating your rig are tiresome at best. And although riding with a firm suspension system gets your whole body engaged for an amazing ab workout, it is less than ideal for those with bad backs, bum shoulders, fake hips, and other bodily injuries. Even if you're in good shape and perfectly healthy, a full day of riding atop stiff Honda Pioneer shocks and springs will take a lot out of you. But what can one do to increase the comfort and quality of their ride? Well, there are several ways to go about it.
Unless you're rocking an air ride system, your UTV's springs act as the foundation of its suspension system. So before you do anything else, the first thing you should do for better suspension is upgrade your Honda Talon or Honda Pioneer springs. Even vehicles with Fox's Live Valve suspension can benefit from tender springs and valving upgrades like the ones by Shock Therapy, and at the end of the day, attaining the right spring rate proves to be vital. The high-speed rebound dampening that Shock Therapy products provide will give you a decided edge, and although you have to drill holes in your shafts to achieve said performance gains, this isn't a huge issue nowadays as shafts are made from heat treated 17-4 PH stainless steel instead of chrome-plated tool steel.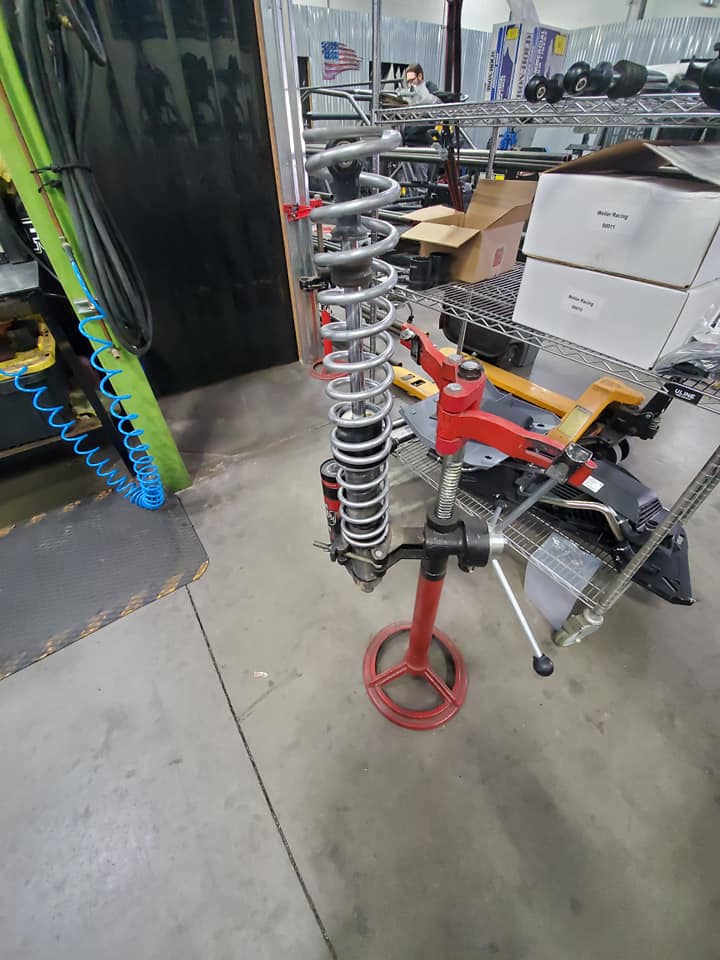 Moving on from springs, swapping out your stock Honda Pioneer or Honda Talon shocks with some higher-quality aftermarket Honda Pioneer / Honda Talon shocks is another way to enhance your rig's suspension -- with firms like 814, Elka, and Walker Evans being three of the top players in the game. These aftermarket shocks are nice because you can install them on the factory brackets without having to make significant changes to the shock mounts or other suspension components.
There's only so much you can achieve, however, by upgrading your Honda Talon / Honda Pioneer shocks and springs. So if you really want to transform the feel of your bike from a horse-drawn carriage to a Cadillac, the most drastic results will come from a long-travel suspension kit. The 6" long travel kit by Texas Tough Customs, for example, comes with everything from HD tie rods and ball joints to bushings and stainless steel brake lines, and will give you an extra 8 inches of wheelbase length as well as an additional 10 inches of total width. Add a King internal bypass and some lengthened top shock mounts and you'll have yourself one of the most capable suspension systems around. Despite their advantages, though, custom long-arm suspension upgrades aren't cheap. Plus, they take a real expert to install. So if you're not made of money and don't have a buddy who's a master mechanic, there are other suspension options that'll give you satisfactory results without breaking the bank.
Aside from a stiff ride, Honda UTV owners running the stock suspension often complain about their shocks bottoming out at high speeds. For this, the 3-Way Adjustable shocks by 814 are the perfect solution. They allow users to individually adjust for high speed compression, low speed compression, and rebound, which essentially enables the vehicle to ride softly at low speeds and handle anything you can throw at it when traveling at higher speeds.
Re-valving And Tuning Your Honda Pioneer And Honda Talon Shocks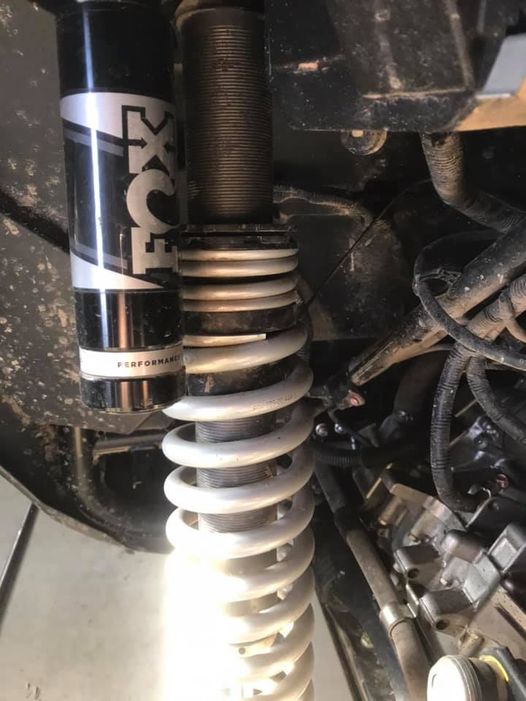 Getting the best suspension components on the market just isn't enough, as your entire suspension system must work together harmoniously to achieve optimal results. You can see improvements with nothing more than upgraded tender springs, but if you really want the full effect, you should also pop on bottom springs, valving, and end caps. This will not only deliver a higher-quality ride, but also give you better handling. Go too fast into a corner with the stock Honda Talon suspension and you'll either go straight or feel like you're going to roll. But with a full-package shock revalve and replacement springs, you can simply turn the wheel and the bike will follow. Not only can you run an average of 20mph faster on the same trails as before, but your UTV will handle better and more safely on whoops and jumps.
Changing the fill caps as well as topping up the nitrogen in your shocks are also good ways to revive your UTV's suspension. NRP caps, for example, can be installed with nothing more than a 1/8" drill bit and a couple picks to fish out the circlips. Lube the seals before you slide the new ones in and mark your shocks with a sharpie when you take them off -- as they are positional -- and you'll be good to go!
Besides valve jobs and higher-quality springs, suspension adjustments are also important. If you don't get springs that are tailored to your weight, your machine's weight, and the weight of all your gear / accessories, you're never going to get your suspension fully optimized. While it's true that you must also re-valve your shocks for best performance, you can gain a lot by adjusting the tender spring collars. Raise the collars an inch in the rear and a half inch in the front and it'll be like riding on bed springs!
Concluding Thoughts
When it boils down to it, you're the one who's gotta make the call on your Honda Pioneer or Honda Talon suspension parts. Removing the sway bar can help a little, and deflating your tires a bit can also add softness to your ride. But depending on whether you're a casual user, a dune rider, a jumper, or Ricky Bobby behind the wheel, the appropriate shocks, springs, and suspension components will vary greatly from one rider to the next. But no matter what your riding style looks like, we can help you out with all your suspension-related needs here at Everything Honda Offroad!