Keeping Your Honda Talon Exterior Looking Good And Changing It To Look Even Better
Jan 29th 2021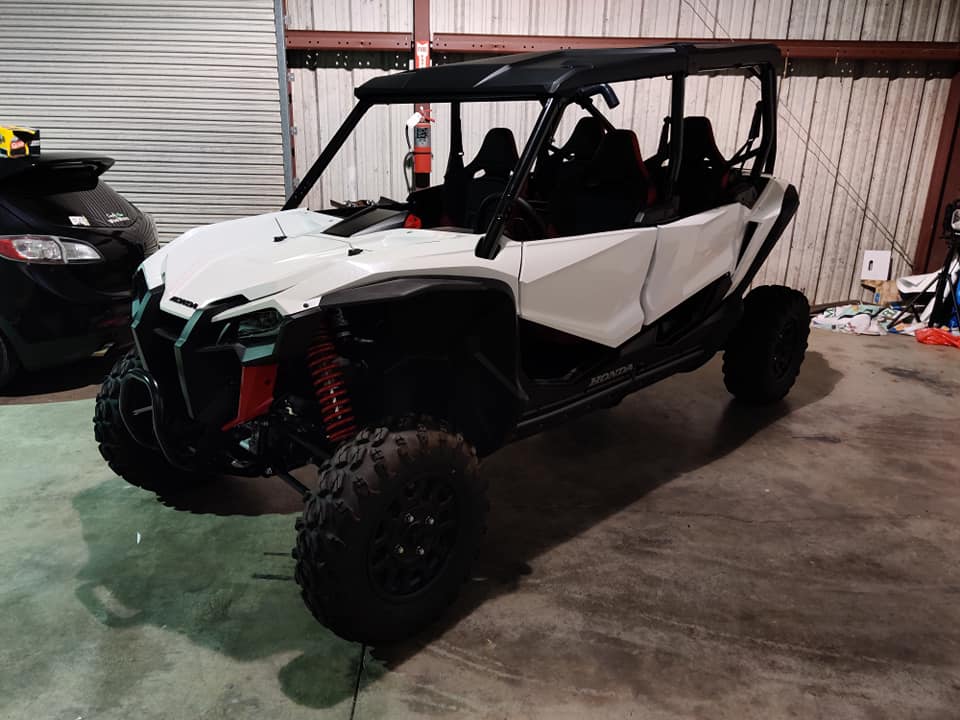 Just because you're limited to specific Honda Talon exterior styles and color schemes from the factory, doesn't mean you have to stick with one of the stock options forever. If you want to modify the appearance of your bike, it can be done. Whether it's through a high-grade vinyl body wrap, or a low-budget paint job, there are numerous ways by which you can customize and personalize the exterior of your Honda Talon.
Honda Talon Exterior Paint Jobs
Painting the entire Honda Talon exterior is a pretty extensive undertaking, one which requires someone to disassemble everything, prep it all, and apply the appropriate layers of adhesion promoters, primers, paints with flex additives, and clear coats. So instead of full paint jobs, many Honda Talon owners go with touch-up paints to give their bike's exterior a little spot treatment. On some vehicles, there is a paint code located on the right front upper frame tube. On other vehicles, however, the paint code is located underneath the hood on the hood itself. But because no major paint manufacturer has collaborated with Honda to reproduce their paint codes, your best bet might just be to take your bike to a major body shop or automotive paint supplier and have them scan it with a special camera to match the color formula.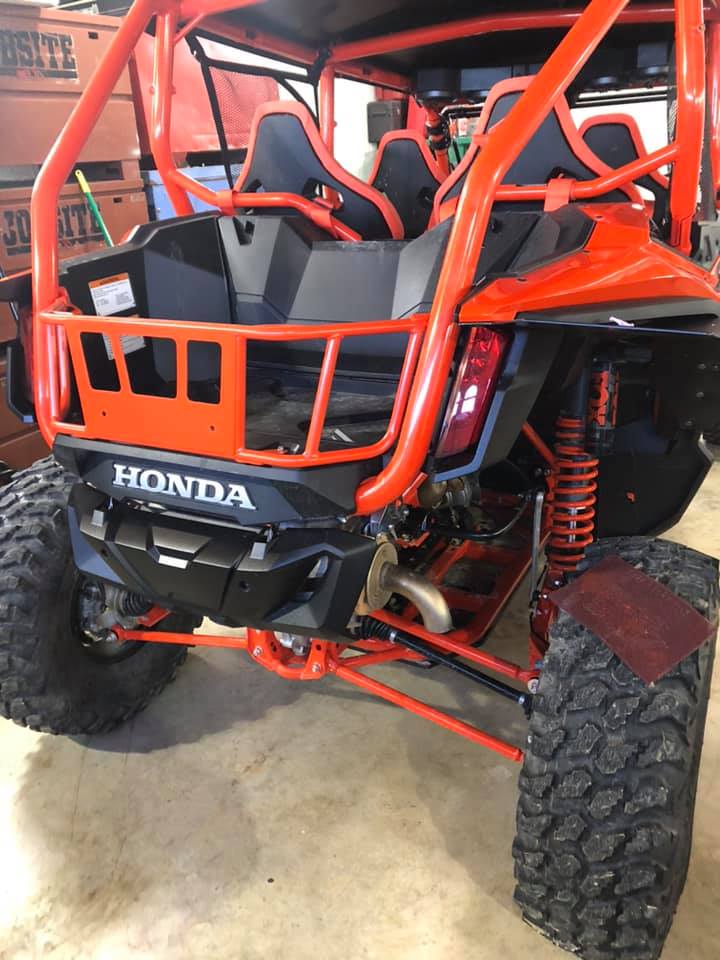 Alternatively, there are existing over-the-counter spray paints that match the colors of various Honda Talon editions to the letter. If you've got an orange 4-seater Honda Talon LV, the Chevrolet Orange Duplicolor Engine Enamel With Ceramic by Krylon is dang near spot on. If you own a 2021 Talon with the red roll cage, Jeep Flame Red is your color. Honda did their Talon cages in Honda Magna Red (proper Honda red from way back when) and it's a dead ringer for flame red. Alternatively, Audi Pearl Red and Firecracker Red are also good matches. As far as green Honda Talons go, Honda GY1530 Pearl Krypton Green by ColorRite does nicely for both touch ups and painting matching aftermarket add-ons.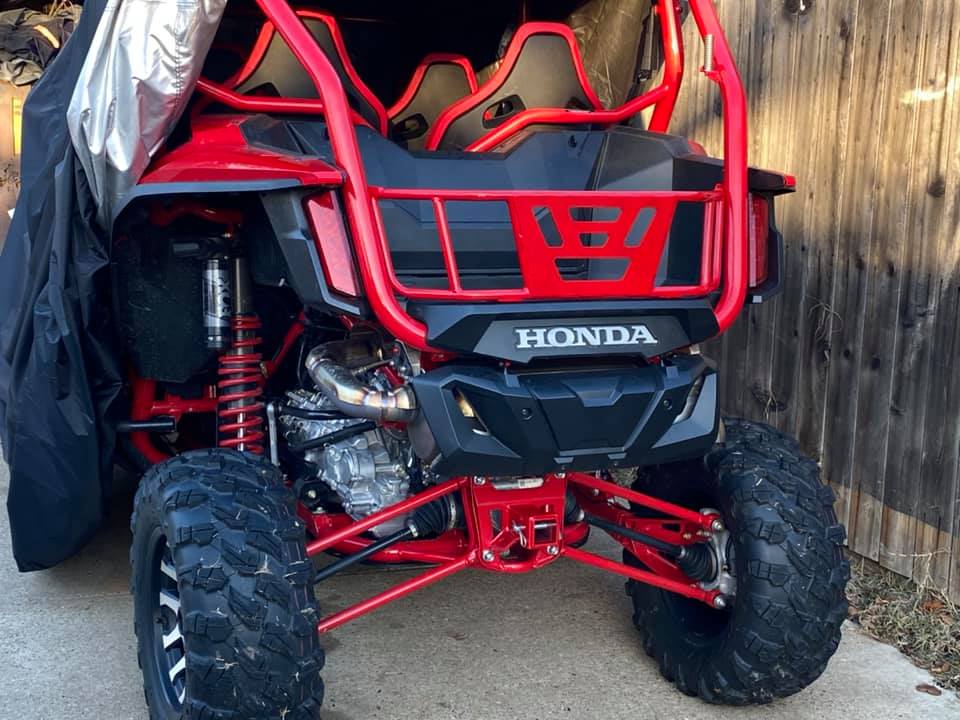 One thing you might have noticed with your Honda Talon paint is that it peels and flakes off -- especially around welds and on metal components like a-arms and frame members. Although this is relatively common, you should investigate these troubled spots before re-touching them, as sometimes, paint comes off due to cracks or excessive flexing in the metal. Furthermore, brake fluid is also known to strip off paint, so checking for leaks where you paint that is chipped-up and flakey is a prudent thing to do.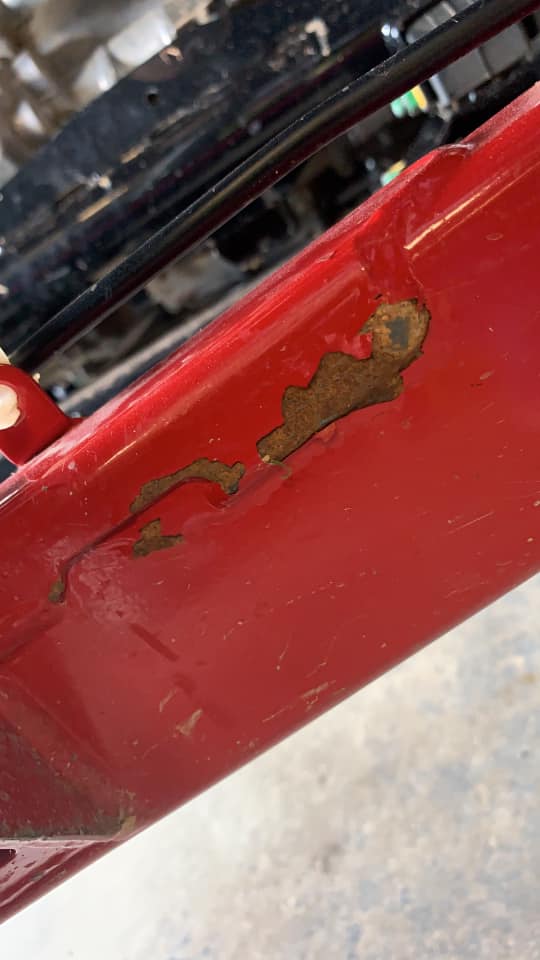 Honda Talon Exterior Wraps
Some riders could give a darn about the appearance of their UTVs, while others are overly OCD about their Honda Talon exterior -- even to the extent where they bring along battery-powered pressure washers to draw water from nearby creeks to clean their bikes mid-ride. But wherever you land along this spectrum, a Honda Talon wrap could be of interest to you. Custom vinyl wraps are available for team racers that want to exude cohesiveness, and for all those pavement princesses out there, a wrap is that simple addition you can throw on to differentiate your vehicle from the crowd.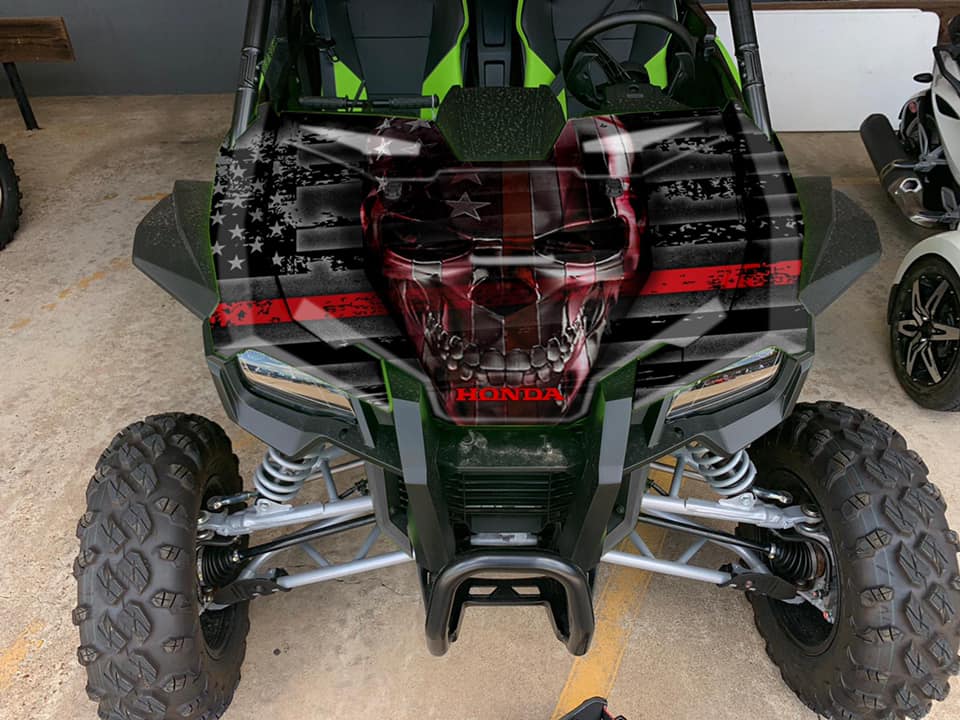 A few side-by-side riders out there might be of the impression that you might as well wrap your Honda Talon with hundred-dollar bills rather than a vinyl graphic. After all, both are going to tear when you brush against tree limbs and shrubs on the trail. That being said, however, there are wraps out there that can withstand a substantial amount of punishment without scratching, slashing, or unwrapping.
You can take your rig to an automotive or specialty UTV shop to have it wrapped, or order the requisite material online and do it yourself at home. Regarding the latter, the process is definitely time consuming, but just be patient with it and make sure you prep everything well. Pulling all the body panel rivets and removing the individual pieces of plastic cowling beforehand makes applying a wrap much easier. Not only does this allow you to fold and tuck the sheets of vinyl around the perimeter of the body panels, but there is also a good amount of overspray under the pieces that needs to be removed so the wrap can achieve proper adhesion.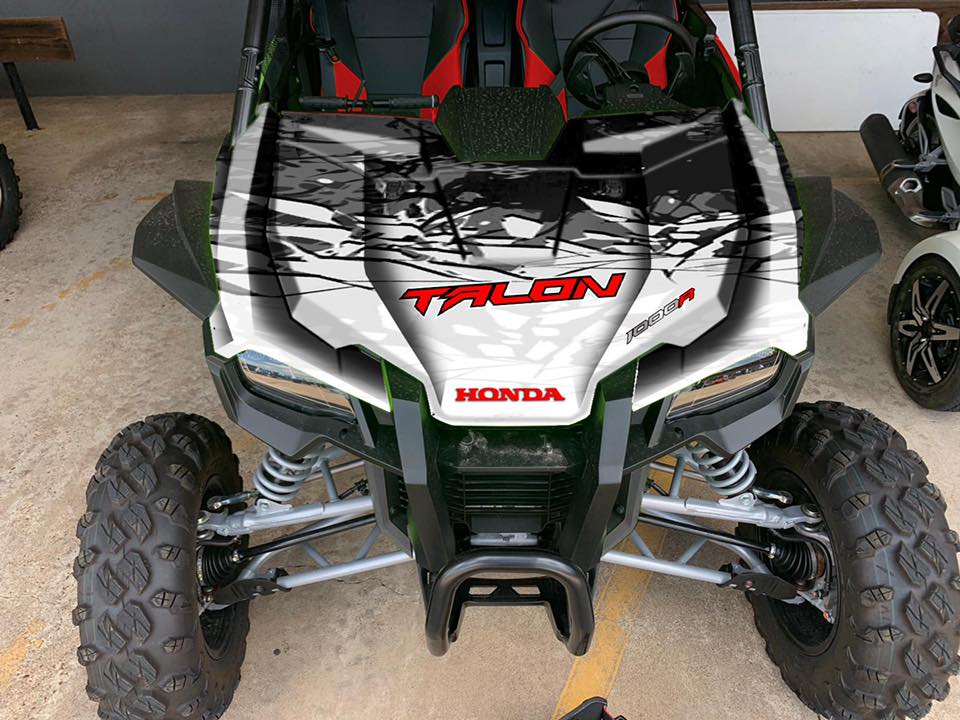 Final Considerations
When deciding on what to do with the exterior of your Honda Talon, don't let others influence your opinions. People like what they like, different strokes for different folks as it were. If you want a flaming-hot pink Honda Talon exterior, so be it. Or if you'd rather be looking gangster and riding dirty in a Honda Talon that is blacked out from the front bumper to the rear bumper, that's great too! Paint or wrap your rig to externalize your personality, or do something fun and silly with your Honda Talon exterior just for the hell of it. Because when it's all said and done and the rush of the ride has long since faded, you can look back and remember your sexy bike with nothing but pride and gusto!