​Wants Vs Needs For Honda Talon / Honda Pioneer Parts And Accessories
Aug 30th 2022
The diversity of Honda UTV owners is such that there is no one-size-fits-all solution for aftermarket accessories. The fact of the matter is that no two riders are identical, and everyone has their own desires, priorities, risk tolerances, and budgetary limitations. Those who ride with children usually prioritize safety, while those who use their bikes for a specific purpose often choose accessories that bolster the machine's functionality in particular domains – even at the detriment of performance in other domains. Geography is another major factor that'll influence which parts and accessories will be "essential" for you. A person who lives in Texas or Arizona would roast in a rig with a full glass windshield, while someone up north in a place like Minnesota, Montana, or Alaska might need a UTV heater and full cab enclosure just to make use of their machines in the winter, early spring, and late fall.
So before you go out impulse shopping all haphazardly, it's smart to put a few miles on your Honda side-by-side before throwing money at it. Be slow to accessorize your ride, and make sure that you think through each and every purchase to avoid wasting money on upgrades that aren't conducive to your riding style, the terrain you face, or your budget. Take your time, watch a few videos of the accessories in question, and let us take care of you once a decision has been made!
Must-Have Safety Accessories For The Honda Talon And Pioneer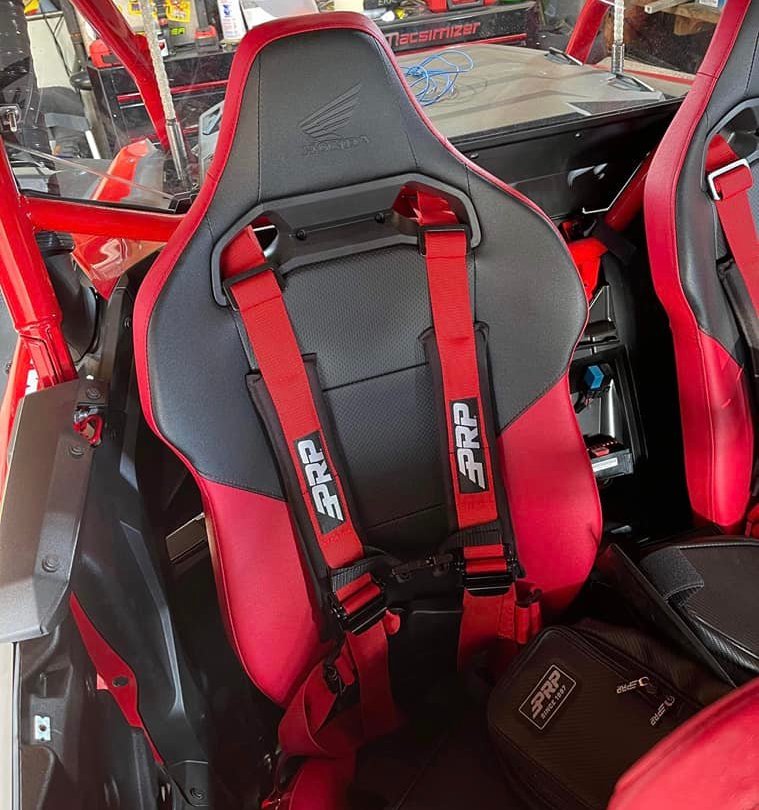 People who avoid accidents usually do so by putting safety first. And those who do not put safety first – and live to tell the tale – will quickly learn the importance of caution, planning, and prudence. To stay alive and remain in one piece, aftermarket safety accessories like 4-point harnesses and 5-point harnesses are the best. They're significantly safer than the factory Honda Talon and Honda Pioneer seat belts, and they're inexpensive for those on limited budgets.
Other must-have safety accessories for Honda side-by-sides include fire extinguishers, mirrors, and windshields. Having the ability to extinguish anything from oil fires and gas fires to grease fires and electric fires is an obvious safety benefit that comes with an off-road fire extinguisher. Mirrors increase your spatial awareness while occupying the driver's seat, and by doing so, they decrease the likelihood of an accident. Windshields keep you safe in a variety of ways. Not only do they prevent sand, dust, and dirt from injuring your eyes, but if you get a DOT-approved windshield made with tempered safety glass, you'll be shielded in the cockpit no matter if you put your bike on its side, if you roll your UTV, or if you collide with another vehicle.
Mush-Have Street Legal Accessories For the Honda Pioneer And Honda Talon
No matter where you live, there are aftermarket accessories that you must add to your Honda Talon or Honda Pioneer to make it street legal. Even the most UTV-friendly jurisdictions make side-by-sides registered as farm vehicles to display orange slow-moving-vehicle triangles at the very least, but things like mirrors, horns, lighted license plate mounts, and turn signals are usually required as well. In addition to the basic street legal parts, accessories like street tires and DOT windshields are also sometimes required for the on-road use of off-road vehicles.
Must-Have Protection Accessories For the Honda Talon And Honda Pioneer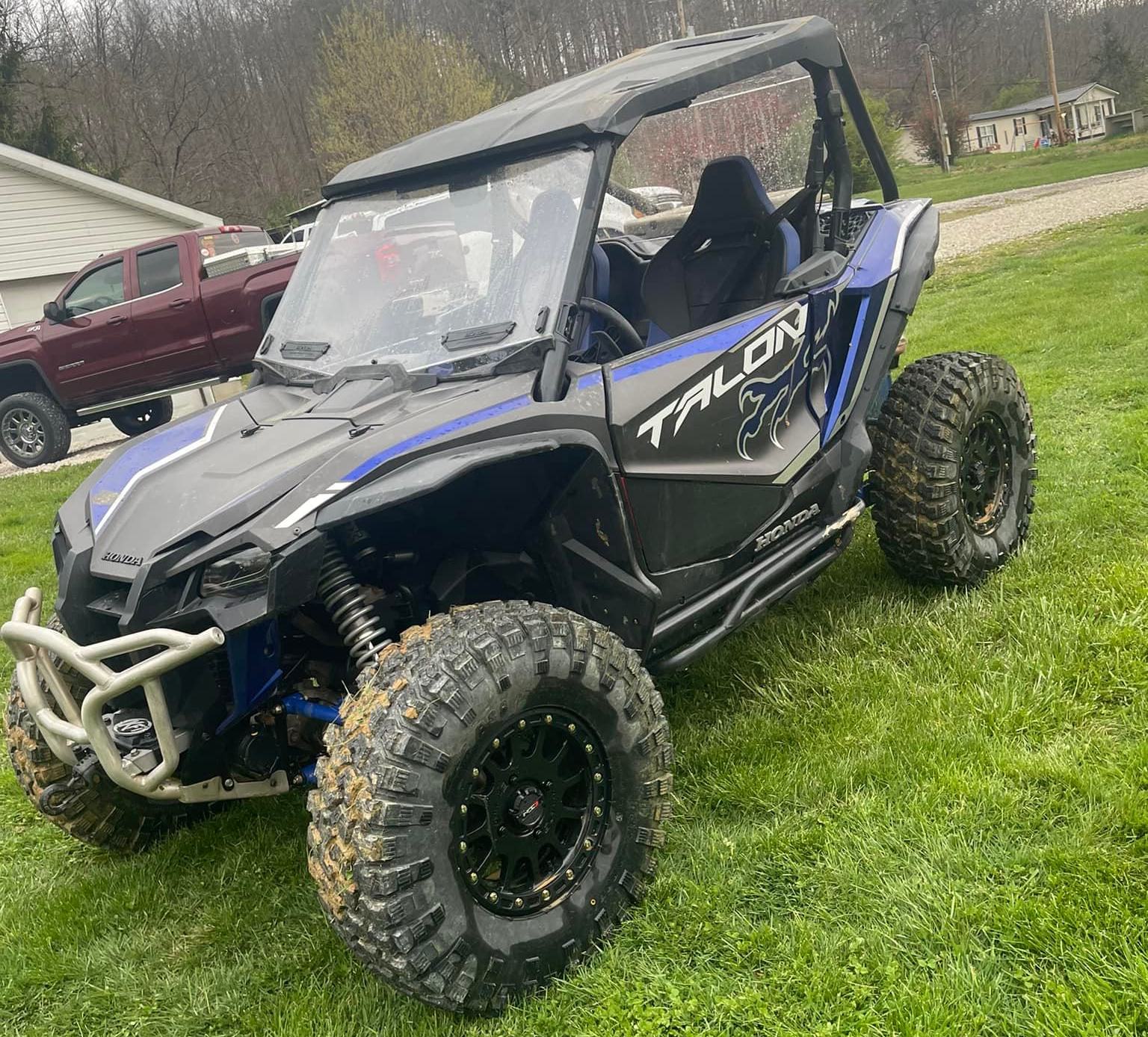 It's one thing to protect yourself and your passengers while riding, but you shouldn't skimp out when it comes to protecting the vehicle from you! No matter what your disposition is behind the wheel, accidents and mishaps can and do happen to even the most cautious of riders. As such, protective Honda UTV accessories like bumpers (both front and rear), stick stoppers, and skid plates are often regarded as essential! Can you get by without them? Of course. But will they save you from having to make costly repairs down the line? Almost certainly!
On rocky trails, the full skid plate kit that you installed will be your most valuable addition. Even if you're not sliding the belly of your bike across rocks and getting hung up / high centered on washed-out double tracks, it only takes one rock or tree to smash into the oil pan and ruin your day! Some Honda UTV accessories are for the comfort and pleasure of the user, but if you don't protect your machine, you'll be paying for it in the long run!
Must-Have Trail-Riding Accessories For The Honda Pioneer And Honda Talon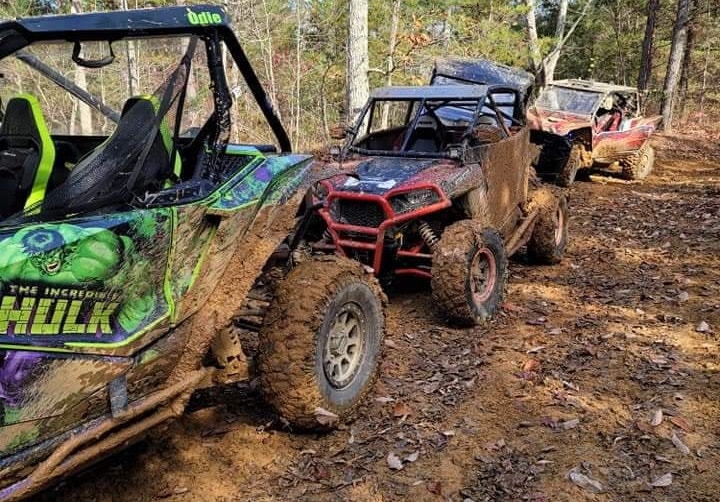 The maneuverability of the Honda Talon 1000X makes it a great tail machine. But if you own the 1000R edition of the Honda Talon or the P500, P700, or P1K, you can still perform adequately while trail riding. With the Honda Pioneer – depending on the types of trails you ride – the factory tires may not hold up to sharp rocks, as they're prone to sidewall punctures. In such cases, aftermarket Honda Pioneer tires with a higher ply rating and thicker sidewalls are advised.
Off-road products such as light bars and backup lights are helpful if you ride tails during t he night on big mountains. But regardless of the time of day you ride, don't make the mistake of getting stuck without a winch. You may not need a honkin' 6,000 Lb winch like the ones by SuperATV, but you've gotta have something if you're riding trails with only a single machine.
Must-Have Honda Talon And Honda Pioneer Accessories For Dusty Environments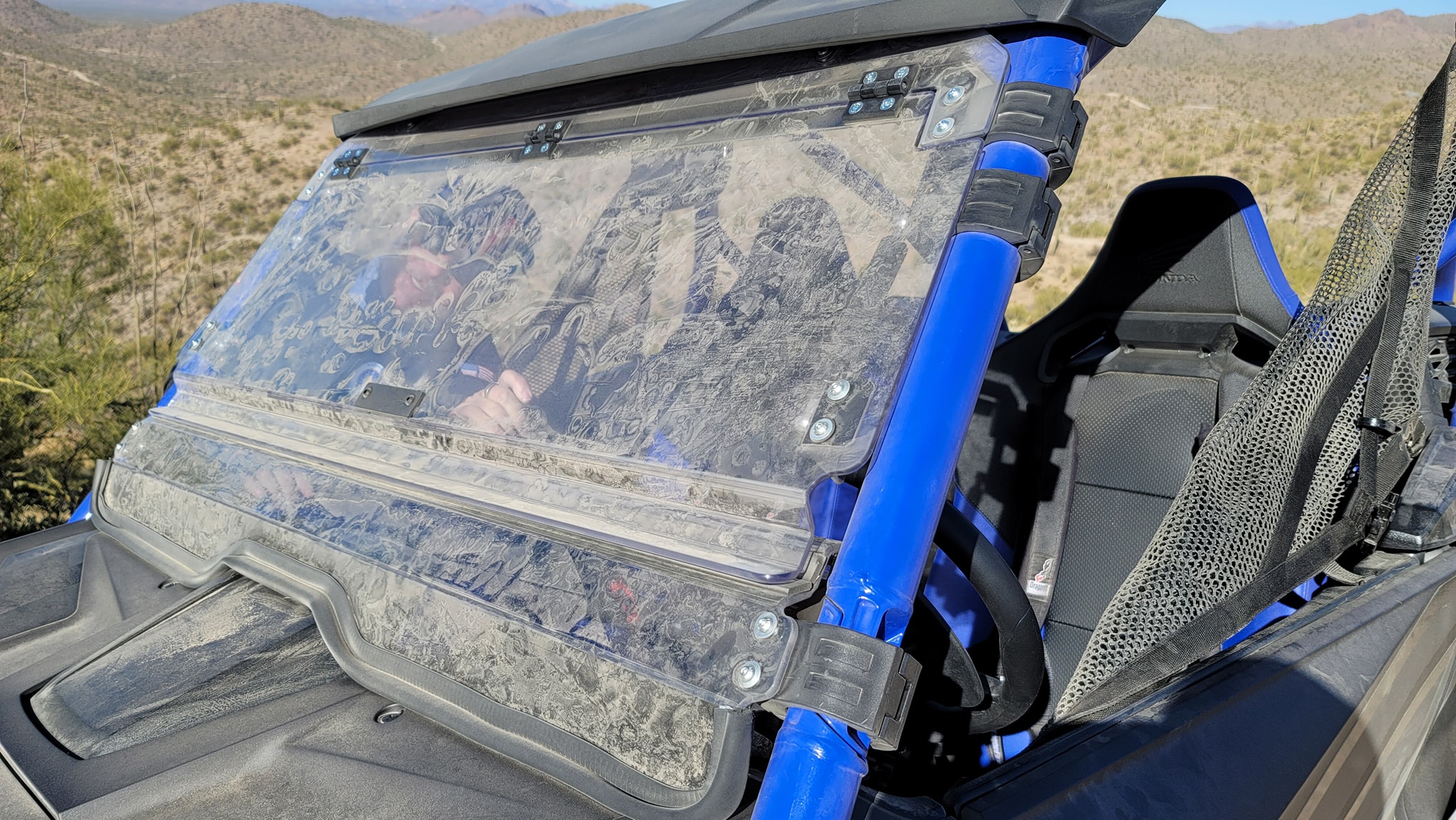 If you sit back and do nothing about the intake air, high-dust environments will inevitably kill your engine. So to protect it, washable air filters like the ones by R2C can help, and for even cleaner intake air, pre-filters like the ones by UNI can also be added. To keep dust out of the cabin, the best solution is a full cab enclosure. And to keep dust exclusively out of your eyes, ears, nose and mouth, pumper helmets attached to fresh air systems do the trick exceptionally well!
Wrapping It Up
The add-on market for the Honda Talon and Honda Pioneer is nearly endless. If you're booze cruising, you're gonna need a cocktail cooler and an enlarged cup holder. If you're hunting, gun racks and UTV gun boots are almost compulsory. Or, if you ride with a crew and want to be ready to help the needy, you must bring a spare Ranger belt for your pal with the Polaris!
A roof and windshield is enough to get most riders started. Then, the terrain, ride quality, and dust elements will tell you tire size, suspension enhancements, and the need for a rear window and secondary storage to keep ride-along gear clean and dry. You do you while riding. And when you do, we'll always be here to help at Everything Honda Offroad!