​10 Most Common Questions About The Honda Talon
Apr 16th 2023
Question 1: What bolt pattern is a Honda Talon?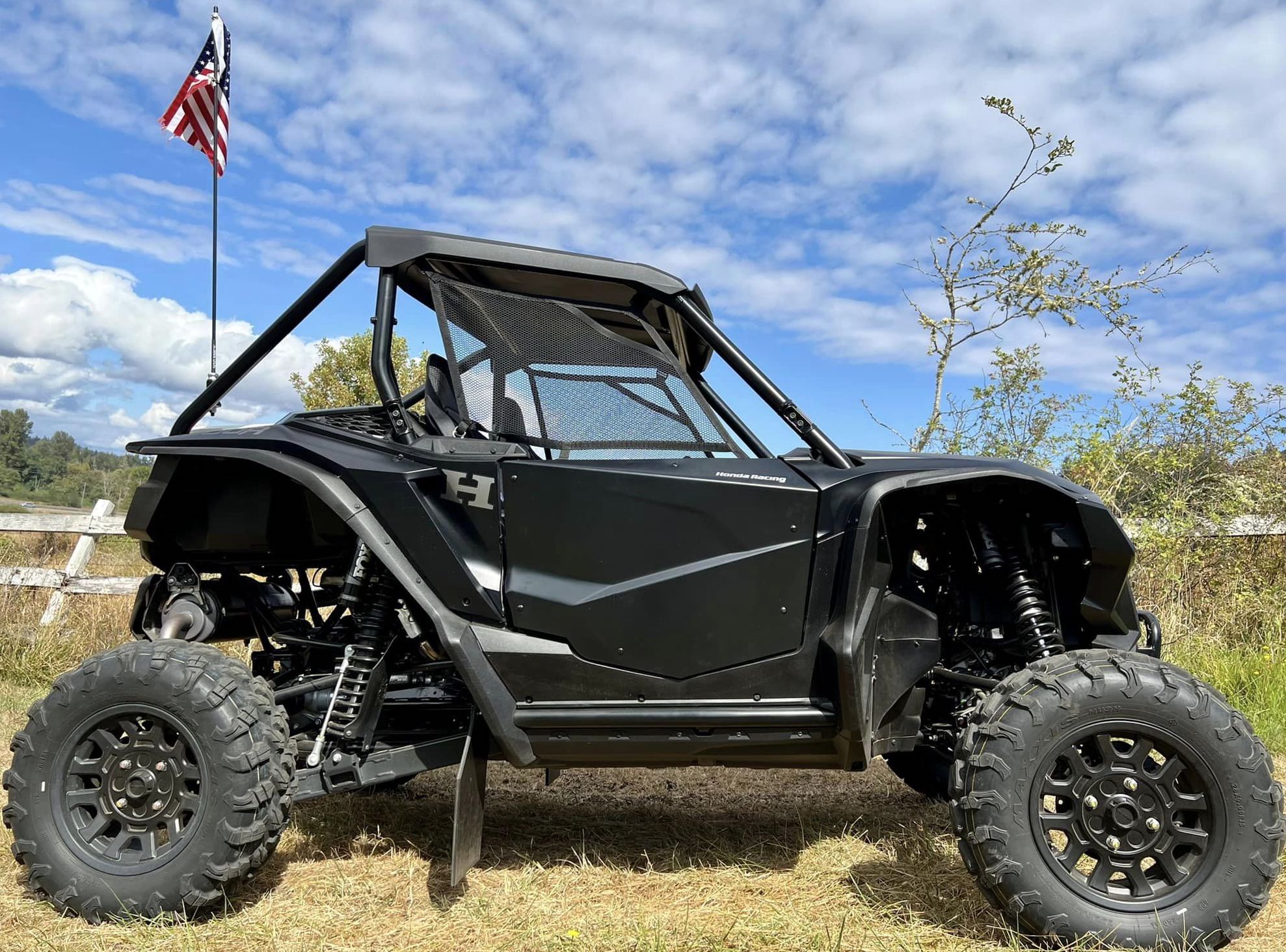 Answer 1: The bolt pattern / lug nut pattern of a Honda Talon is 4/136. It's uncommon, however, to find aftermarket Honda Talon rims with lug patterns that measure 4/136, so if you get wheels with a 4/137 bolt pattern, they will work perfectly fine on your Honda Talon.
Question 2: How much does a Honda Talon weigh?
Answer 2: The ready-to-ride curb weight of a Honda Talon (including all standard equipment as well as fresh oils, fluids, and a tank full of gas) are as follows for each edition:
Honda Talon 1000X-4 FOX Live Valve - 1,753 lbs
Honda Talon 1000X-4 - 1,735 lbs
Honda Talon 1000X FOX Live Valve - 1,523 lbs
Honda Talon 1000R FOX Live Valve - 1,561 lbs
Honda Talon 1000X - 1,499 lbs
Honda Talon 1000R - 1,554 lbs
Question 3: Are Honda Talons reliable?
Answer 3: Much like cars and trucks, every machine has their issues. Overall, however, the Honda Talon has proved time and time again to be a very reliable machine, and it's sure to keep on truckin' provided that you stay up to date with the maintenance schedule outlined in the owner's manual. Of course, more is likely to go wrong if you abuse the machine, and if you heavily modify it, you'll start getting problems with the transmission, drive lines, bearings, etc.
There have been a few recalls issued for some Honda Talon model years for the fuel pump, the collar ring on the transmission, and the radiator fan. Plus, the stock shock caps on the Live Valve suspension will often leak nitrogen, so that will need to be added periodically. Some riders complain about low fluids, but the onus for this lies squarely with the dealers, as they are required to do a PDI before every delivery.
You might see other riders complaining about sub trans failures and tranny issues with the Honda Talon, but more often than not, this is from deep mud riding or wedging tires in rocks while crawling. If you're hard on your rig, expect stuff to go wrong. But all things considered, it's actually quite impressive that the Talon doesn't have more failures given just how much people abuse the engineering design and capabilities of their machines!
Question 4: What is Honda Talon Live Valve?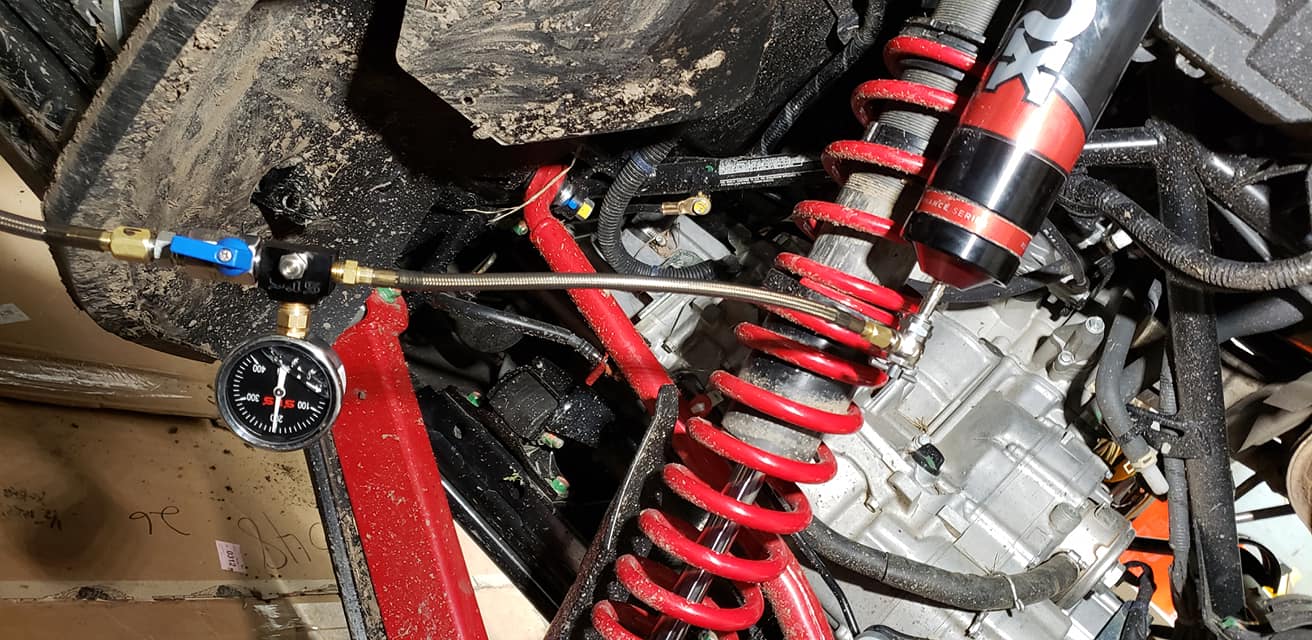 Answer 4: Live Valve on a Honda Talon refers to the suspension, which integrates independent shock dampers on each wheel and adjusts the compression / rebound in real time roughly 16 times per second for an amazingly-responsive ride quality and less pitch / roll in the chassis.
Live Valve suspension is ideal for whoops and riding at high speeds, as it takes a lot of the body roll out and makes things feel more stable. Honda didn't program their Live Valve suspension system for extremely rough terrain, so if you ride super choppy 6-9" rocks or cruise around at slower speeds, you might be better off with a non-Live-Valve Talon that has upgraded springs and re-valved shocks.
Question 5: How to reset the Honda Talon service light?
Answer 5: To reset the Honda Talon service light after servicing your machine, turn the key so that the battery comes on, but don't start your UTV just yet. Now go to service mode by pushing and holding the button on the dash cluster. Hold the button as you start the vehicle, and continue to hold it for a few seconds after it has fired up. And that's how to reset the Honda Talon service light!
Question 6: What is launch mode on a Honda Talon?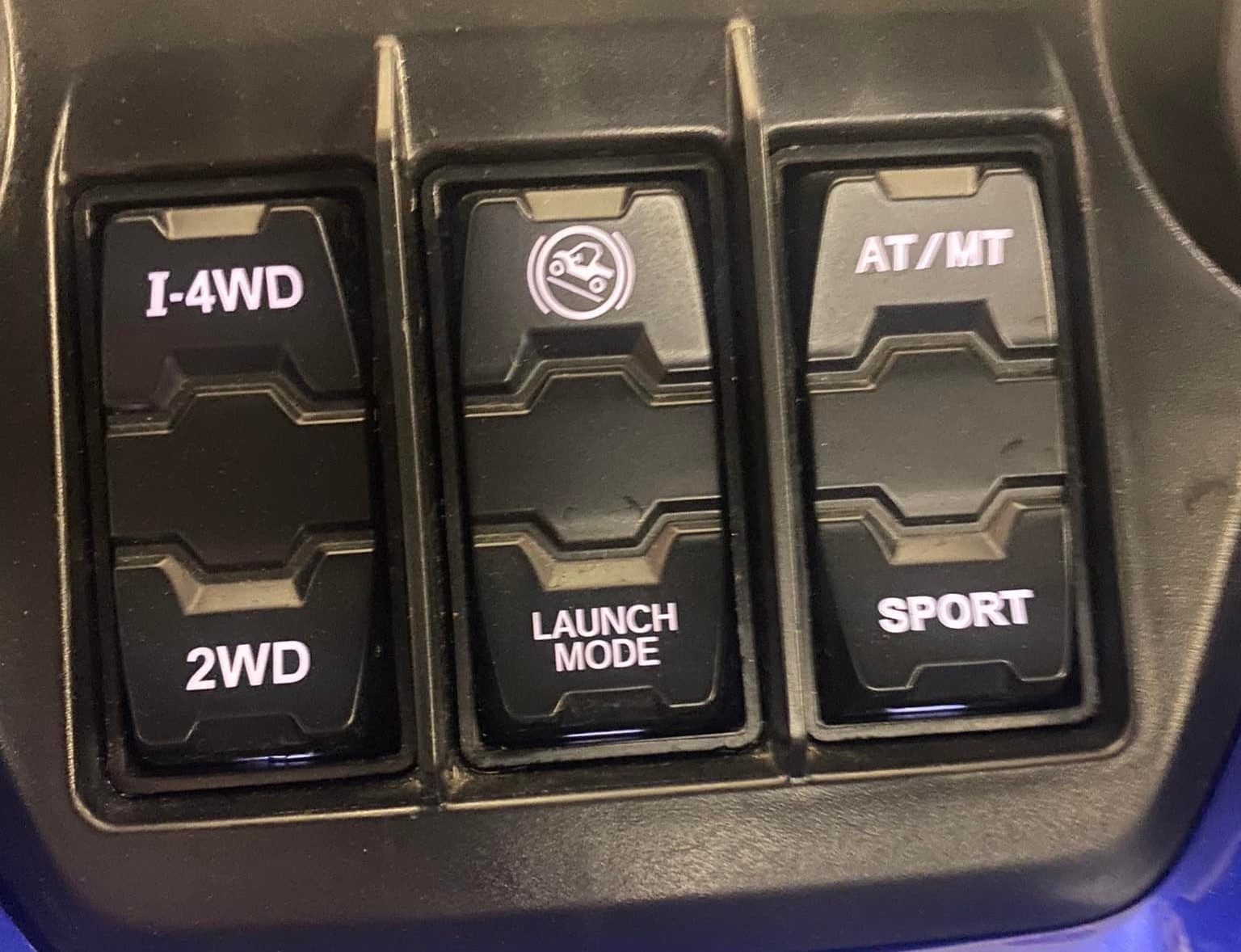 Answer 6: Launch mode on a Honda Talon is a setting that uses software to control the vehicle's acceleration to make it as fast and smooth as possible without spinning the tires / peeling out. It's great for getting the holeshot and for giving you an extra boost at takeoff when drag racing, but you can also use it to gain speed with a short lineup before a big hill, or when going up a dune from a complete stop. It's mostly for fun and exhilaration, but it definitely helps on short steep climbs and to skim across mud without sinking and needing to winch your way out. For normal riding, however, you probably don't need it.
Launch mode comes stock on all Live Valve Honda Talon variants, but you can add it to a non-LV Talon with a tune. As long as you've got an HL7 ECU, your rig will be pre-wired with a launch control mode that you can enable. Simply install a launch control switch or re-pin the Hill Start Assist switch connector.
Question 7: How much are Honda Talons?
Answer 7: The price of a used Honda Talon will vary based on its condition, mileage, and year, but the latest 2022 edition of the Honda Talon 1000R costs $21,099 plus an extra $1,370 for shipping and handling. The Honda Talon 1000X and Honda Talon 1000XS are both $20,099 as well, while the Honda Talon 1000RS is $21,099.
The base price of a 4-door 2022 Honda Talon 1000X-4 is $22,199 with the additional service charge and freight surcharge of $1,370, and that price is the same for the Honda Talon 1000XS-4.
Question 8: What is sport mode on a Honda Talon?
Answer 8: Sport Mode and Auto Sport Mode are two settings on the Honda Talon that basically increase the shift points so that a higher RPM is hit before shifting up to the next gear. Some riders like to fondle their paddles in Manual Mode to control their own shifting, but Sport Mode lets the vehicle's computer do all the thinking for you. If your rig feels doggish and slow to shift, put it in Sport Mode and let the games begin!
Question 9: How wide is a Honda Talon?
Answer 9: The Honda Talon 1000X and Honda Talon 1000X-4 are 64" wide, while the Honda Talon 1000R is 68.4" wide.
Question 10: What is the top speed of a Honda Talon?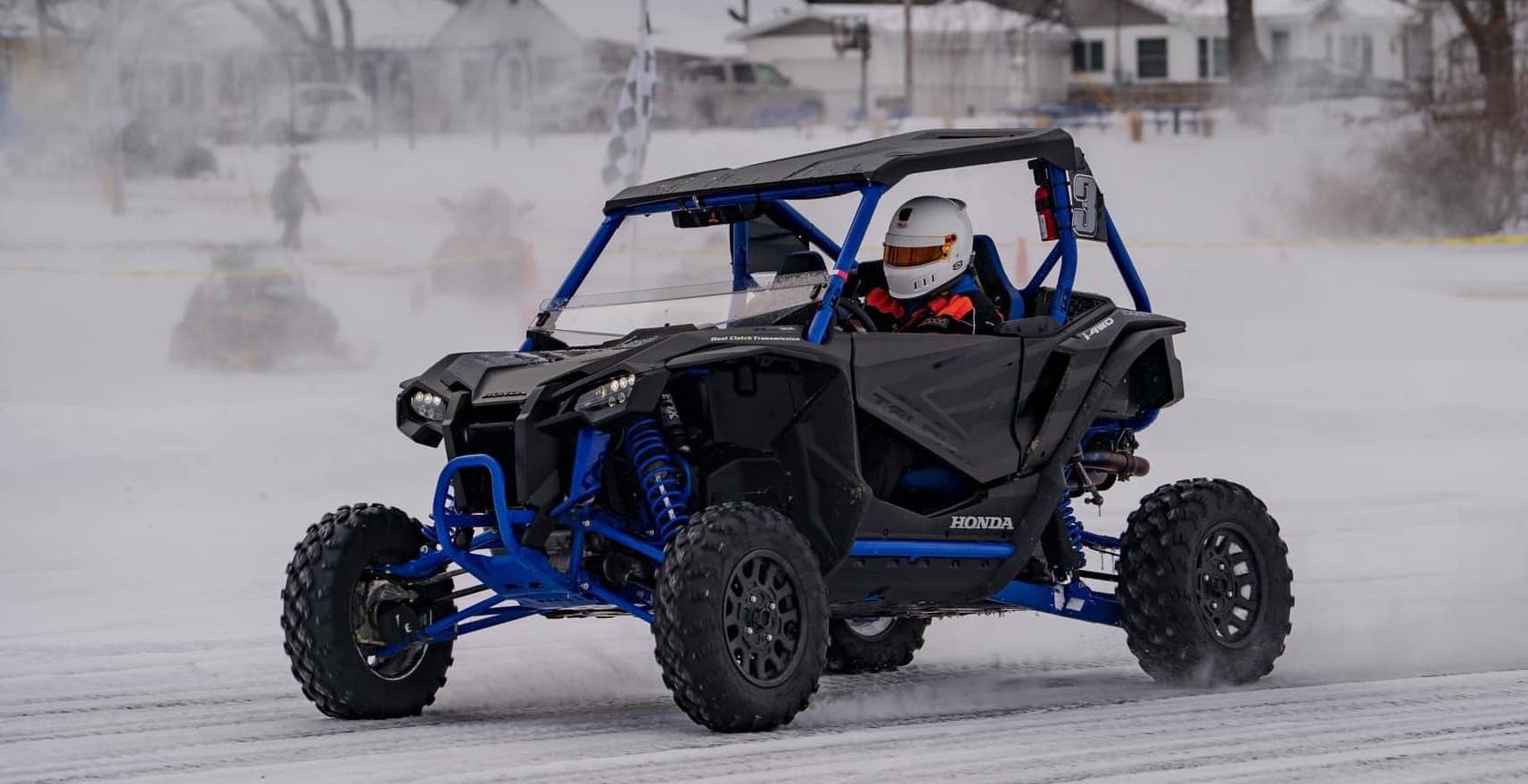 Answer 10: The Honda Talon is governed at 75MPH, and thus, the top speed of a bone-stock Honda Talon is 75MPH. But you can make your Honda Talon go faster, so click here to learn how to increase the top speed of your Honda UTV!