​How To Find The Best Insurance For Your Honda Side-By-Side
Jul 16th 2022
Some folks like to live on the edge, taking calculated risks in almost everything they do. Others, however, are more prudent, willing to sacrifice gains in the present if it means grater protection against large losses down the line. But even if you're comfortable with risk, you might still find UTV insurance to be an appealing prospect. Although it's unlikely that your Honda side-by-side will burst into flames like a Polaris, and it won't fly off your trailer so long as you secure it properly with the right tie-downs / trailering accessories, you never know what the future has in store for you. Even if you've installed lockable doors and a removable steering wheel, theft is still a potential hazard. And while you might be the most cautious driver around, there's always a possibility that some other uninsured driver hits you in the field. So to cover your butt, ATV / UTV insurance is worth your consideration at the very least.
If you bought your buggy using borrowed money from the bank, you'll likely need insurance. And in most places, if you plan on making your UTV street legal, liability insurance is mandatory. Be it to protect your investment or to simply abide by the laws of the road, here is how to find the best insurance for your Honda Talon or Honda Pioneer!
Insuring Your Honda Pioneer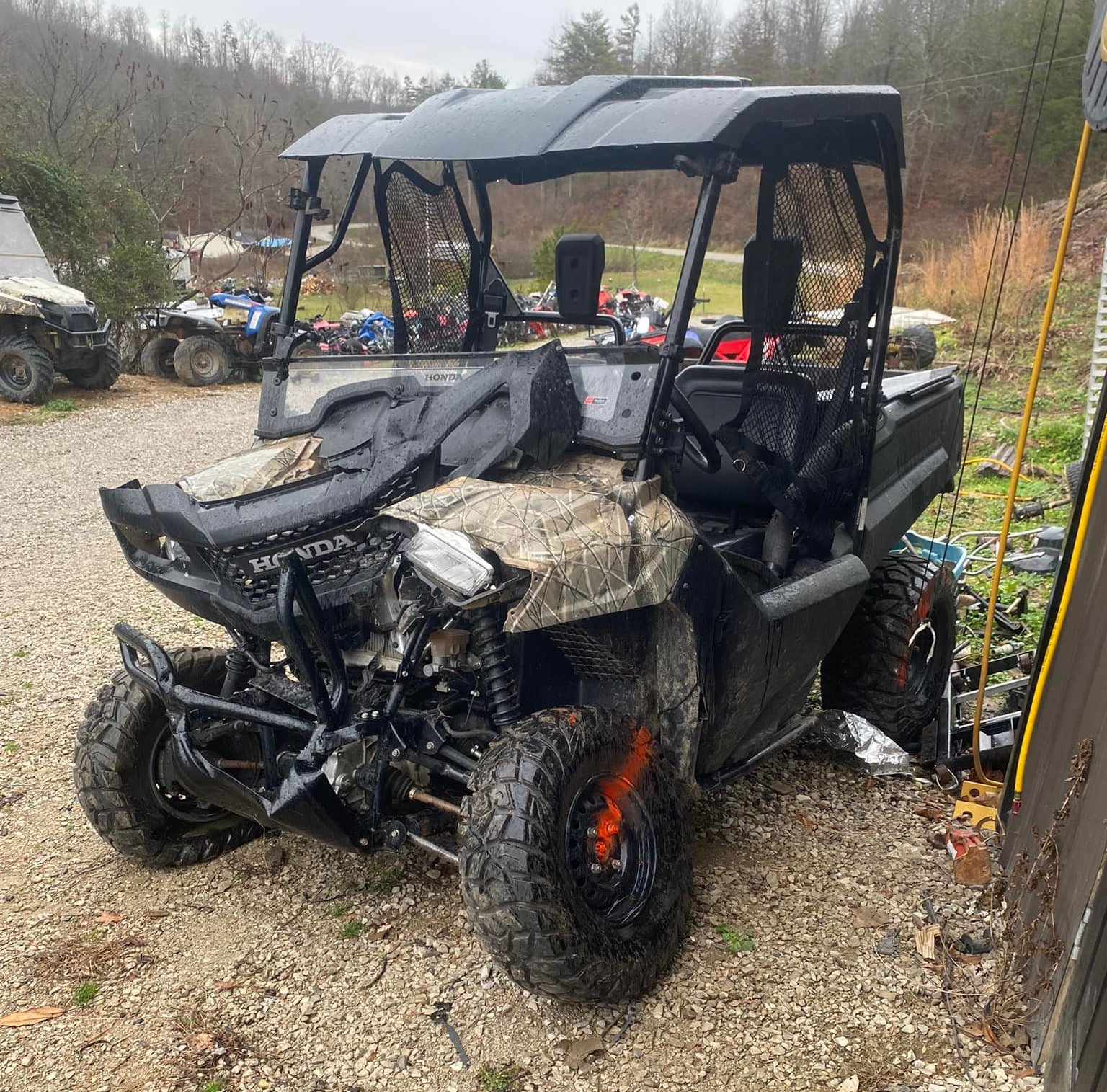 Whether you've got the P500, the P700, or the P1K, the monthly cost of your UTV insurance will depend on many different variables. Because of this, it's hard to say which insurer will be best for you and your situation. If you haven't already, we'd suggest shopping around on the internet, and checking to see which providers are the most competitive.
Many riders go through Progressive for side-by-side insurance. If you use them for home or auto, you can bundle everything together and likely get a better deal. But even if you're using them for a Honda Pioneer alone, you can still expect to pay only $141 or so per year for full coverage. This, of course, will depend on your driving history, age, location, etc. Unlike Allstate, which sometimes doesn't offer policies that cover replacement costs, the right plan through Progressive will ensure that you get a new machine if your old one becomes totaled. Other riders around the U.S. who use Progressive pay $250 per year for full coverage, $350 per year for full coverage, or even as low as $160 per year to cover four machines. An Ohio-based friend of Everything Honda Offroad told us that he pays around $500 a year to insure his Pioneer 1000-5, Suzuki KingQuad, and 1800 Gold Wing touring motorcycle with full collision and comprehensive coverage on all.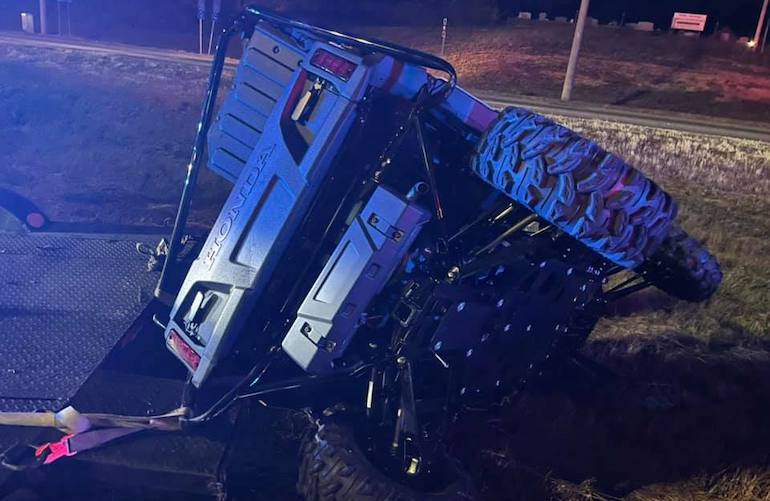 Geico is another insurance company that some riders use for their Honda Pioneers. But Geico can be hit and miss sometimes. We know riders who pay $93 a month for a 2018 Pioneer 700-4 Deluxe and a 2021 Kawasaki Brute force 300 – and that's with a multi-vehicle discount and zero claims filed in the last 10 years -- and other Honda Pioneer owners that pay $42 per month for full coverage with Geico. Furthermore, others revealed that they pay between $225 and $350 through Geico. If you're looking to lower that figure, you can look into installing a boot wheel lock and a GPS recovery device – which cloud take 30% or so off your payments.
Some homeowners policies like those through USAA will cover your Pioneer -- so long as its only used on your own property. But if you've got such a policy, make sure that it covers liability, and see what the payout is if you're not at home riding. In some cases, they only cover up to $3,000 worth of damage. Aside from Progressive, Geico, and USAA, other insurers to check out include State Farm, All State, Farm Bureau, Foremost, and Erie Insurance.
Insuring Your Honda Talon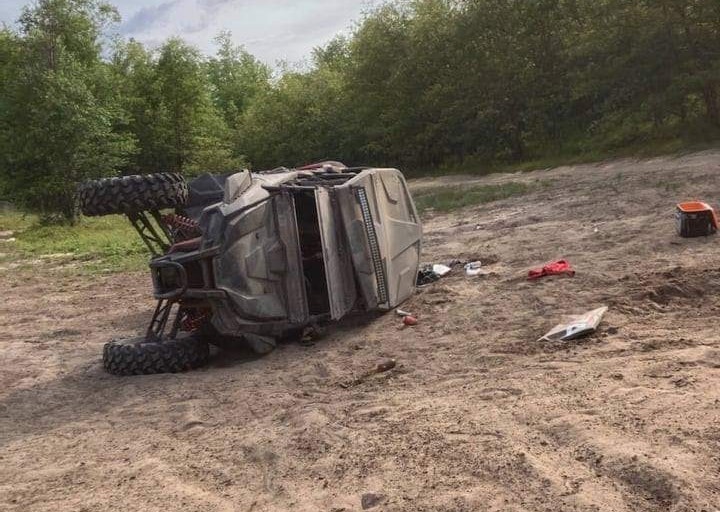 As a sport side-by-side that's typically more expensive than a utility-style machine, it makes sense that insuring the Honda Talon is a bit more expensive. Replacement insurance for the Honda Talon is what many riders choose, as this gets you a brand new machine without considering the value of the vehicle at the time of the accident. This is known as total loss coverage (as opposed to actual cash value coverage) and it's quite a bit more expensive – $447 per year with an insurer like Progressive. Plus, it only lasts for a limited time. If you get a full replacement policy on, say, a 2020 Honda Talon X4 through Progressive, it'll last around 4 years. This means that they'll replace your bike with the current year's model if you total it before 2024, and after that, the policy converts to "actual value" or "stated value".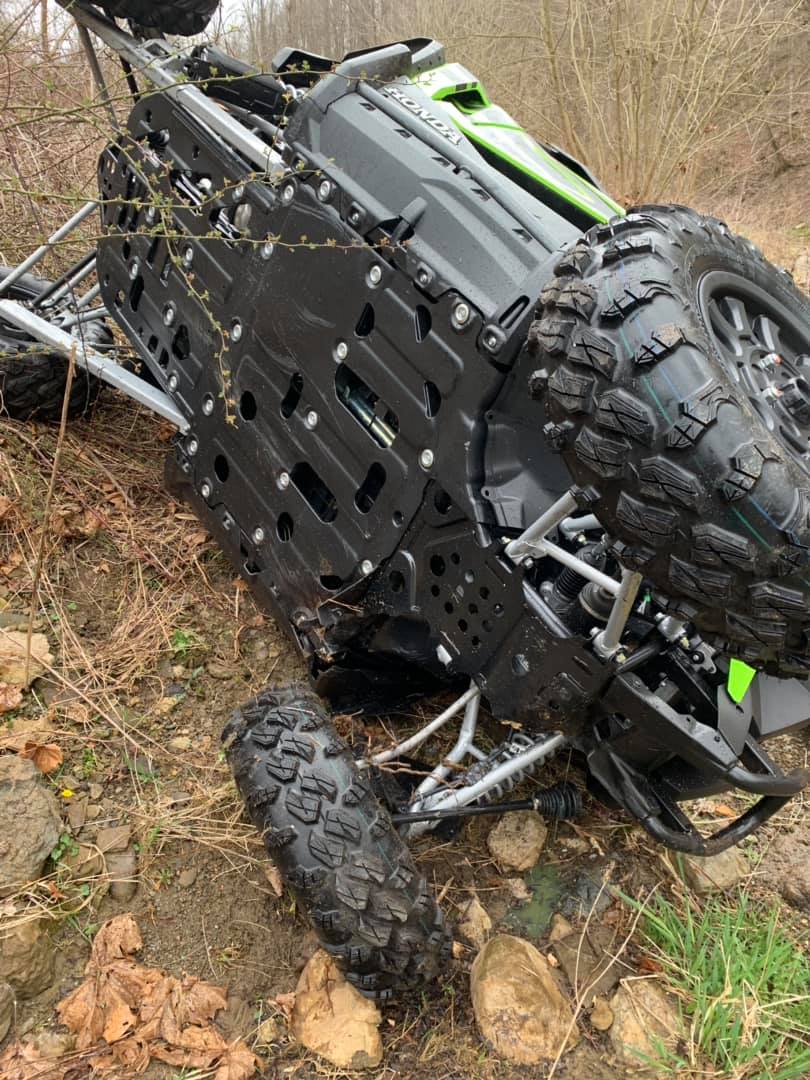 In addition to covering the value of your Talon, you can also get policies that cover related assets. A standard policy from Progressive includes $3,000 extra for accessories, but you can add to this with a higher premium to also cover your trailer.
At the very least, Liability insurance is nice so that you don't have to pay for someone else's machine / medical costs if you hit them – especially if you own a home or other high-value assets that can be seized. And you can even get what's known as "gap insurance", which pays out the difference between the depreciated value of the vehicle and the existing amount due on the loan.
Things To Note When Shopping For UTV Insurance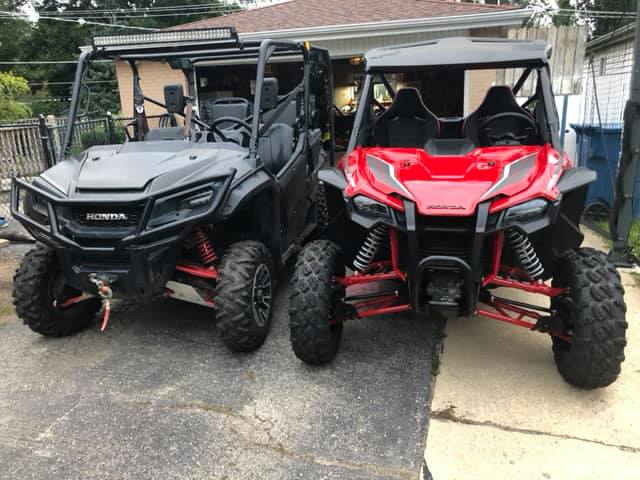 As we mentioned earlier, the quotes you'll get for Honda Talon / Honda Pioneer insurance will be all over the place. Expect to pay more to insure more expensive machines, and your rate will be higher or lower than other people based not only on your driving record, but also the state and even town in which you live. Shopping around on the internet is advised, but make sure to clear your cookies or use a different browser so that you're not being tracked from one site to the next. And if you have an insurance broker, it would hurt to talk things through with him / her to get more options!