The Best Sound Systems, Stereos and Speakers for Your Honda Pioneer or Talon!
May 2nd 2022
Whether flying solo, or bringing the whole family along for the ride in your Honda Talon or Pioneer, one thing is for certain: You're going to need music!
As they sit from the factory, the stock Talon and Pioneer don't come with any sort of audio solutions pre-installed. Which leaves you in silence (minus the engine noise of course) during your rides.
Wouldn't you rather be blasting your favorite playlists while blazing down trails? Then let's jump into some of our favorite Honda Talon and Honda Pioneer audio solutions!
Honda Pioneer Sound Bars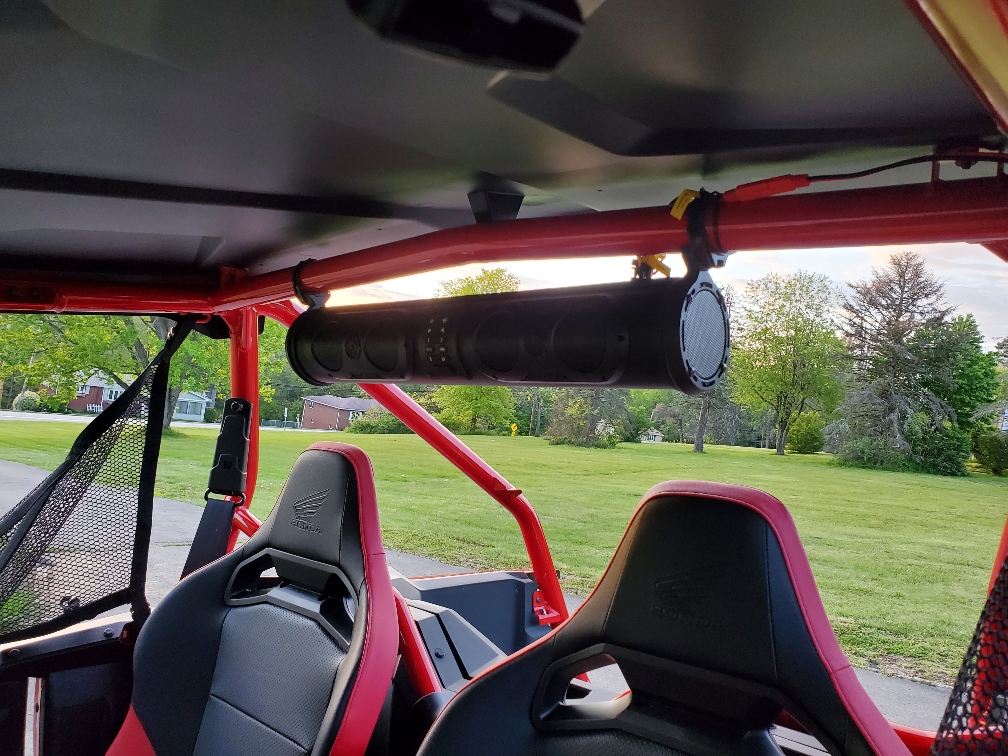 Although the Pioneer doesn't come with a sound system of its own, it is fairly easy to add one to your build.
One of the most common options for Honda Pioneer audio is a sound bar. Very similar to those you would use with your home television, models such as the Honda Pioneer 8 Speaker Sound Bar System by Pro Armor really are a complete package. And all in a sleek, simple, and compact form!
Honda Pioneer sound bars can mount to your roll cage in front of or behind the driver and passengers, but most choose to mount them on the rear support bar for better sound quality. One thing to keep in mind when purchasing a sound bar, however, is the terrain/weather you will encounter when riding.
For instance, those who trudge through mud regularly, or live in wet/rainy climates might not want a standard, non-waterproof sound bar. But a Honda Pioneer Bluetooth Soundbar Waterproof by Rough Country will get the job done in rain or sunshine.
Either way, you'll be getting an awesome Honda Pioneer audio experience with minimal modifications required.
Honda Talon Speakers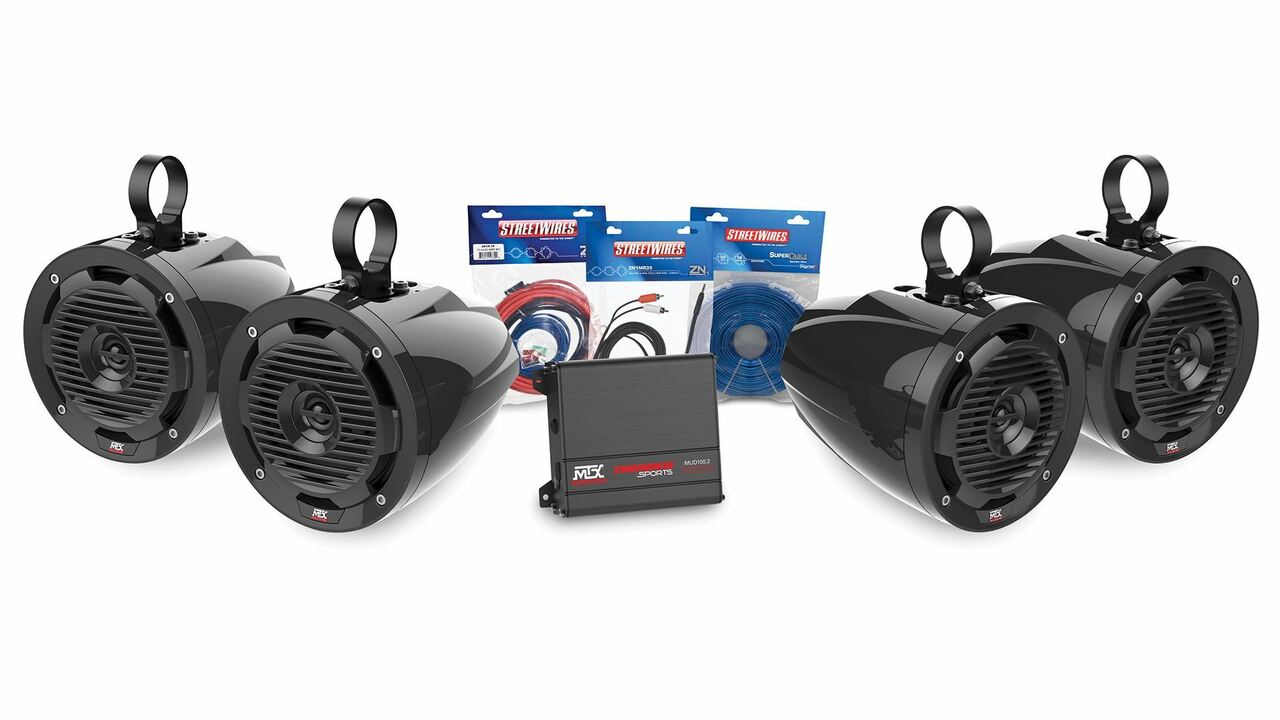 Sometimes, a sound bar just isn't enough.
Sometimes, we REALLY want to blast our tunes while on a ride. This is when it is best to opt for something… more.
Something like the Honda Talon 2-Channel Amplifier and 4 Roll Cage Speaker Package by MTX Audio should do the trick. With four speakers and a 2-channel amp to run your Honda Talon Bluetooth Media-Controller with LCD-Display by SSV Works through, you'll have all the volume and clarity that you could ever want. Which means you'll hear the music clearly even while flooring it over jumps and around corners.
The beauty of a set of Honda Talon speakers like this, is that not only are they versatile and sound great, but you can always add more to your Talon's audio system if you want to.
One thing we have seen many owners add, however, is a Honda Talon Speaker Mount Bar by SuperATV simply so that they can mount the speakers in the best sounding position when there is no rear cross bar to the roll cage.
Traditional Honda Side-by-Side Stereo Setups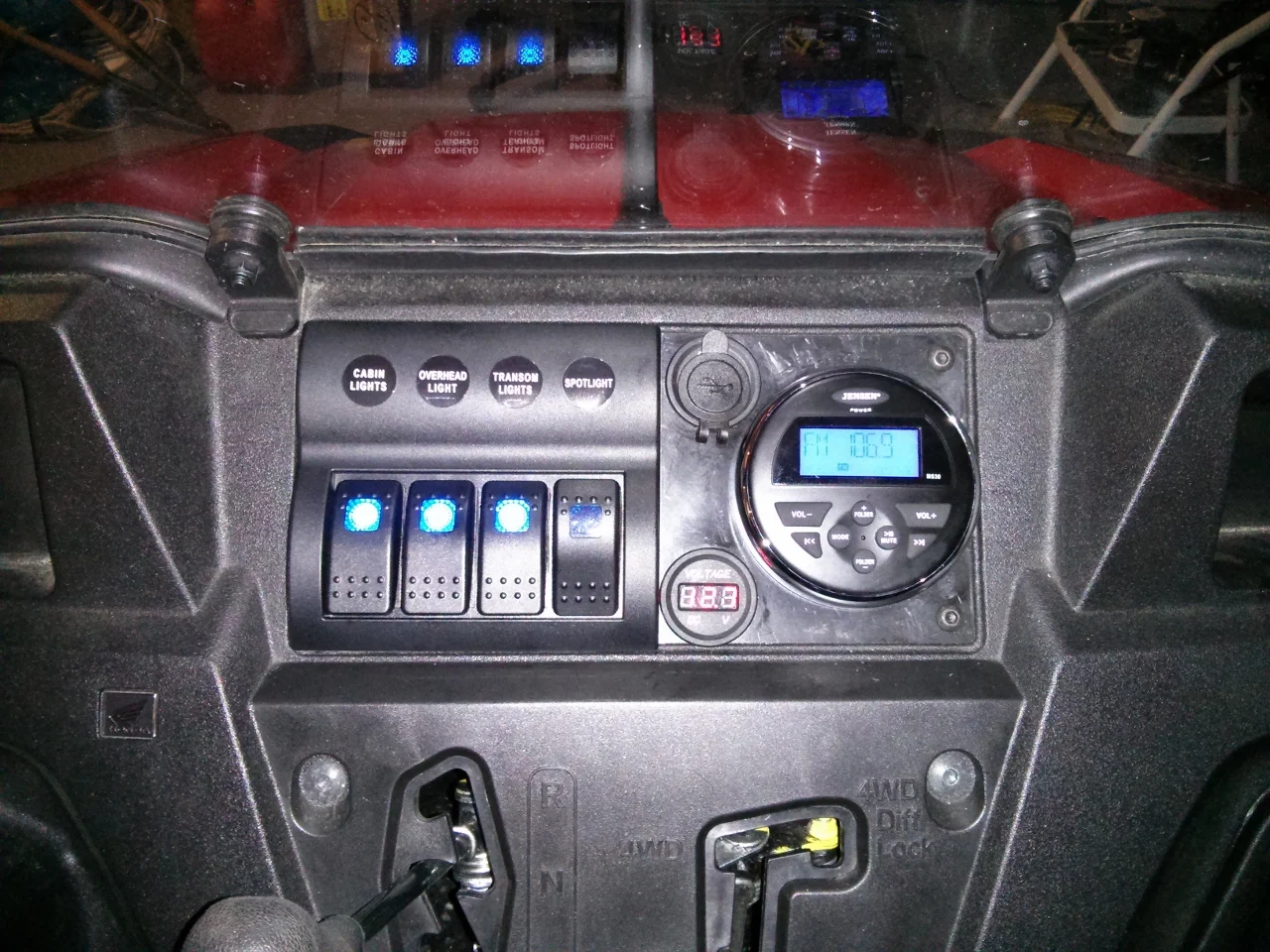 Another option would be to go the traditional route with a Honda Pioneer stereo.
We've all seen a stereo deck for a car before, and in all honesty, you can easily use one in your Pioneer or Talon. This type of stereo usually has a built-in amp, albeit not as powerful as a Honda Pioneer / Talon 2 Channel Powersport Amplifier by MB Quart, but it works nevertheless.
But seeing as we are now in 2022, it is high time to recognize a much easier, much more modern solution:
A Honda Pioneer / Talon 160 Watt Powered Bluetooth AM/FM Gauge Mount Radio with LED Color Display by MB Quart gives you everything you need. With a built-in bluetooth receiver to pair your phone or MP3 player with, as well as AM/FM (does anyone still use that?) and 160 watts of power available, you are free to choose the speakers that you want and call it a day.
Final Thoughts
If a Honda side-by-side audio system is important to you, then there is one more modification we would recommend you add.
With a high-powered sound bar, receiver or amplifier installed on your Honda Talon or Pioneer, you may find your stock battery not cutting it.
For better reliability, we recommend adding an upgraded battery first:
And lastly, we would highly recommend you think about adding a Dual Battery Kit:
One of these kits will allow you to run two batteries in your Pioneer or Talon. The point is that the secondary battery will be dedicated to powering all of your electronic accessories, such as your new Honda UTV stereo. All while your primary battery is preserved and left fully charged to start your UTV reliably day in and day out.
Hopefully this list of our favorite Honda Talon and Pioneer sound systems, speakers and stereos helps makes your search a little easier!