​The Top Roofs For The Honda Talon And Honda Pioneer: A Honda UTV Roof Review
Nov 15th 2021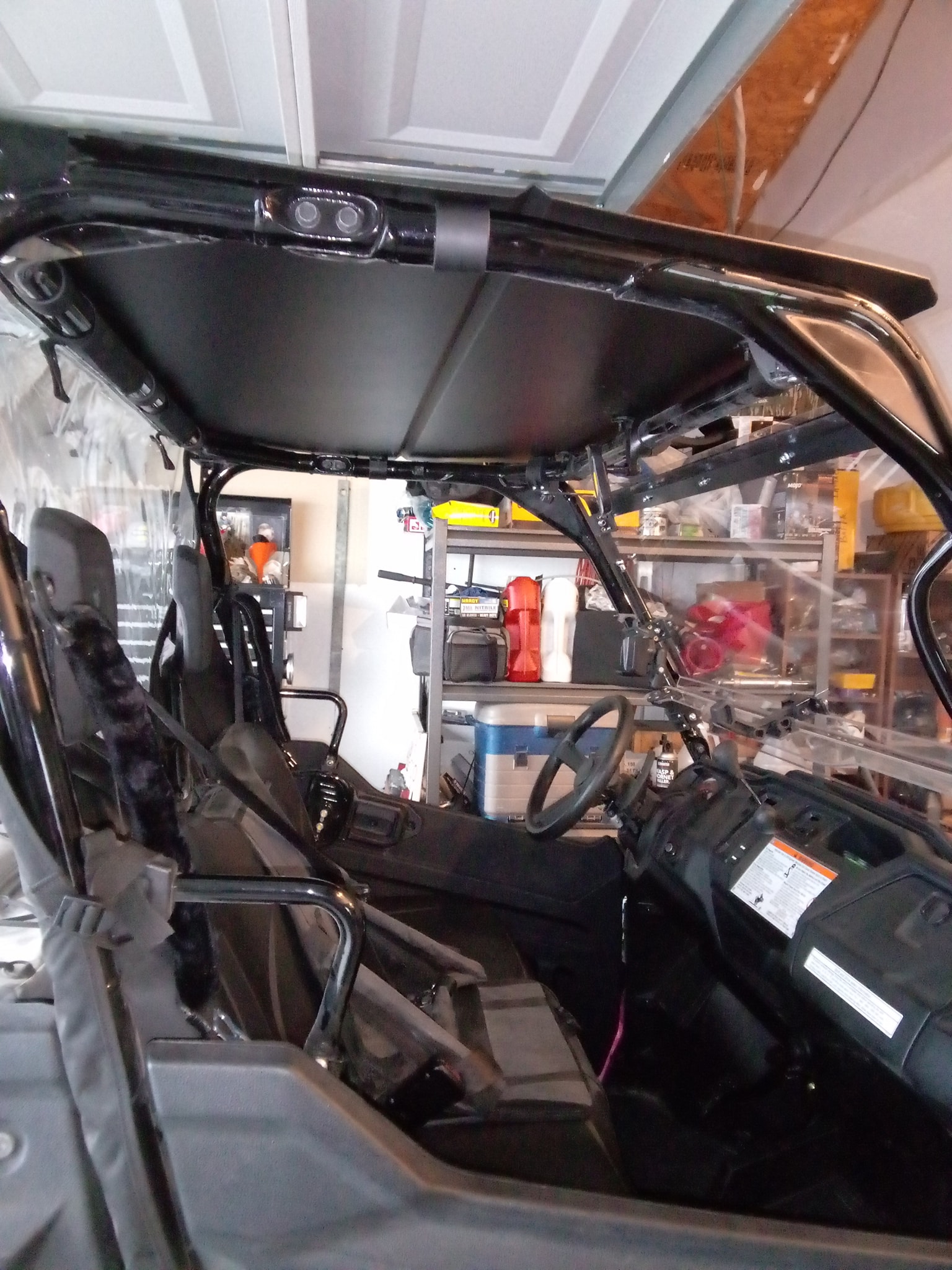 In the best of conditions, riding without a roof is quite enjoyable. But when things take a turn for the worse, it's nice to have the protection, coverage, and support that Honda UTV roofs provide. Some Honda Pioneer roofs and Honda Talon roofs are made to shade you from the sun, while others are made from materials like aluminum and steel with built-in racks and rails to hold everything from gear and supplies to tools and spare parts. Be it to insulate you from the cold while plowing snow during winter, or to protect you from falling rocks and tree branches while trail riding in fall, here are the top roofs for the Honda Talon and Honda Pioneer!
Honda Talon Roofs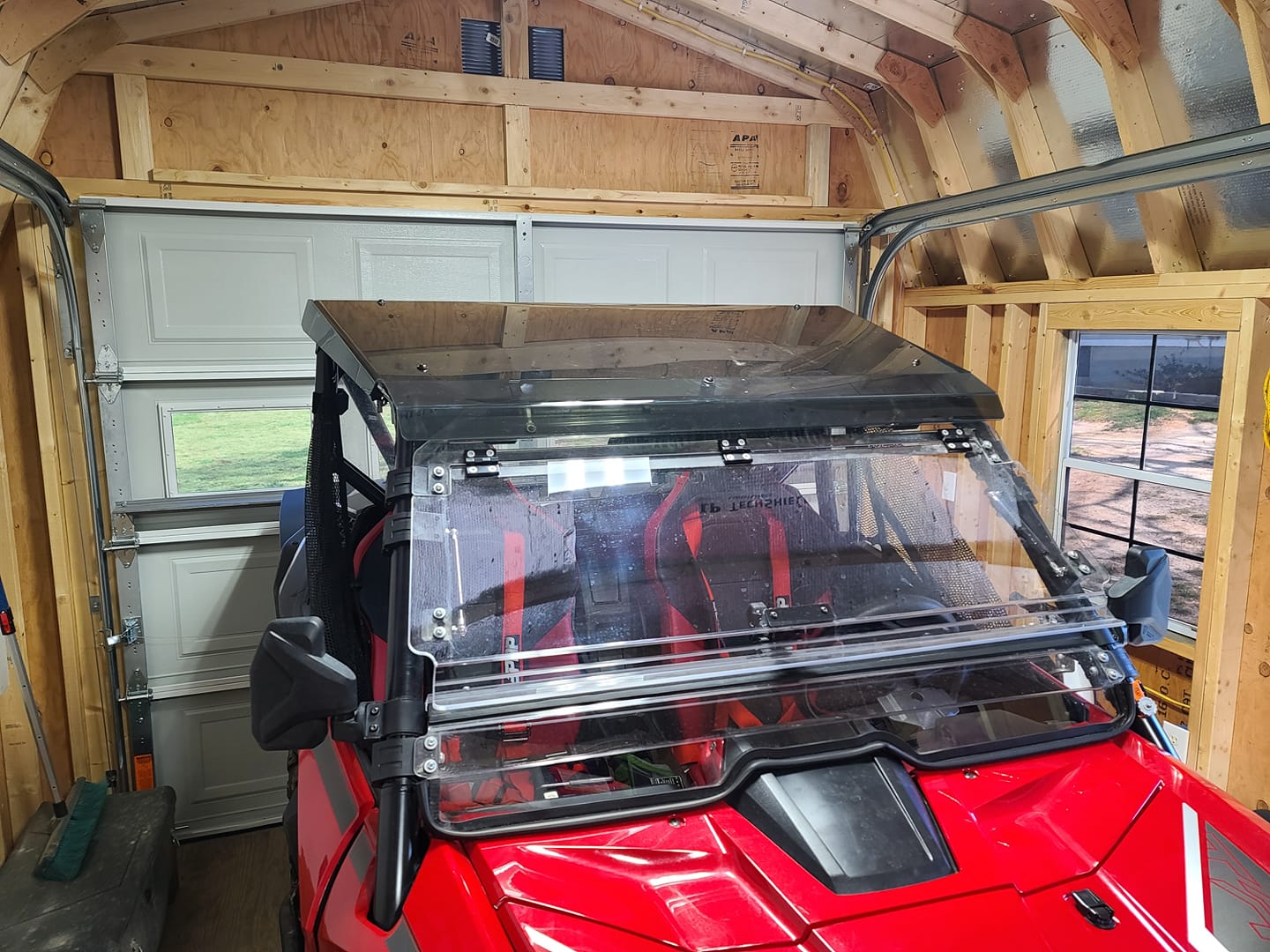 There are several noteworthy styles of Honda Talon roofs, ranging from steel roofs and Honda Talon aluminum roofs to polycarbonate roofs and Honda Talon roofs with built-in audio gear. Like roof styles, the price range of Honda Talon 1000R roofs and 1000X roofs runs the gamut as well, so figuring out your particular wants / needs is important to avoid spending extra money on unnecessary features.
Whatever roof you decide to go with, all of the top Honda Talon roofs share several similarities. Drainage, for example, is important regardless of whether you've got a tinted poly Honda Talon roof or a Honda Talon Probox roof -- and this is where OEM Honda Talon roofs fall short.
The shape and geometry of factory Honda Talon roofs do little to protect your outermost leg from getting drenched when it rains. You can try blocking the gutters on the front corners of your roof, but the water can still flow around it and splash in your lap. Riders that run full Honda Talon windshields sometimes apply silicone the edges of their roof and drill holes in the center so that rainwater can flow through the roof and down the windscreen.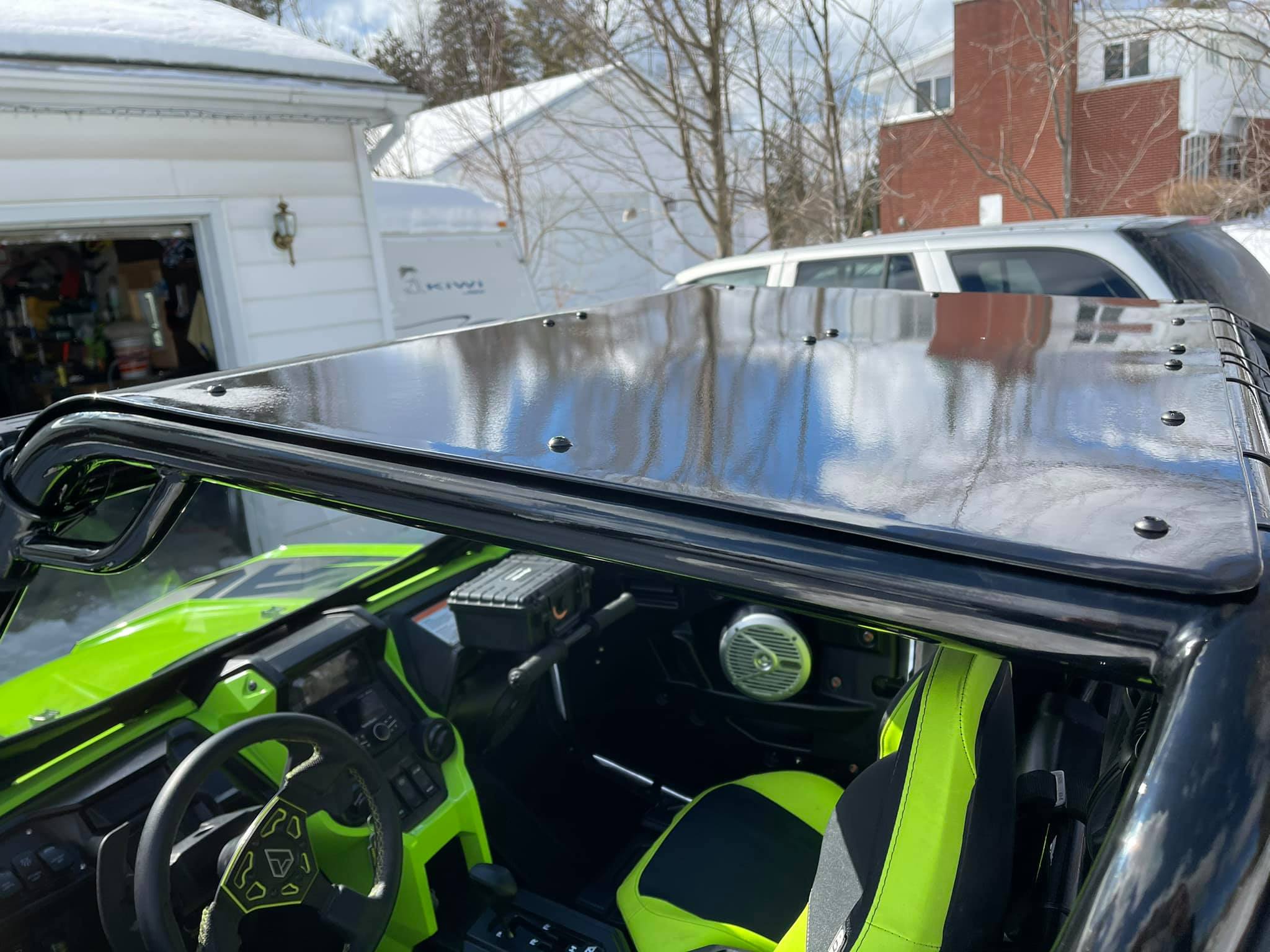 Cutting the gutters off of your Honda Talon roof can also help with water management, or you can choose particular lines when trail riding that cause the built-up water to drip towards the passenger side instead of the driver's side. You'll never be completely dry in an open-air vehicle with nothing but a roof for coverage -- cab enclosure kits are another story. But with a top Honda Talon roof accessory from a leading aftermarket part manufacturer like Tusk, SuperATV, or Extreme Metal Products, you'll be rollin dry instead of ridin' dirty!
Polycarbonate Honda Talon roofs like the ones by Spike Powersports are popular because they look amazing, while the tinted polycarbonate windshields by SATV look arguably better and sit a touch lower in the rear. As far as plastic roofs go, the adjustable 3-piece Honda Talon roofs by Kolpin Powersports are on the leading edge of the industry. Not only are these roofs lightweight, but they're also re-sizeable so that you can hit the exact length and width dimensions you require!
Honda Pioneer 500 Roofs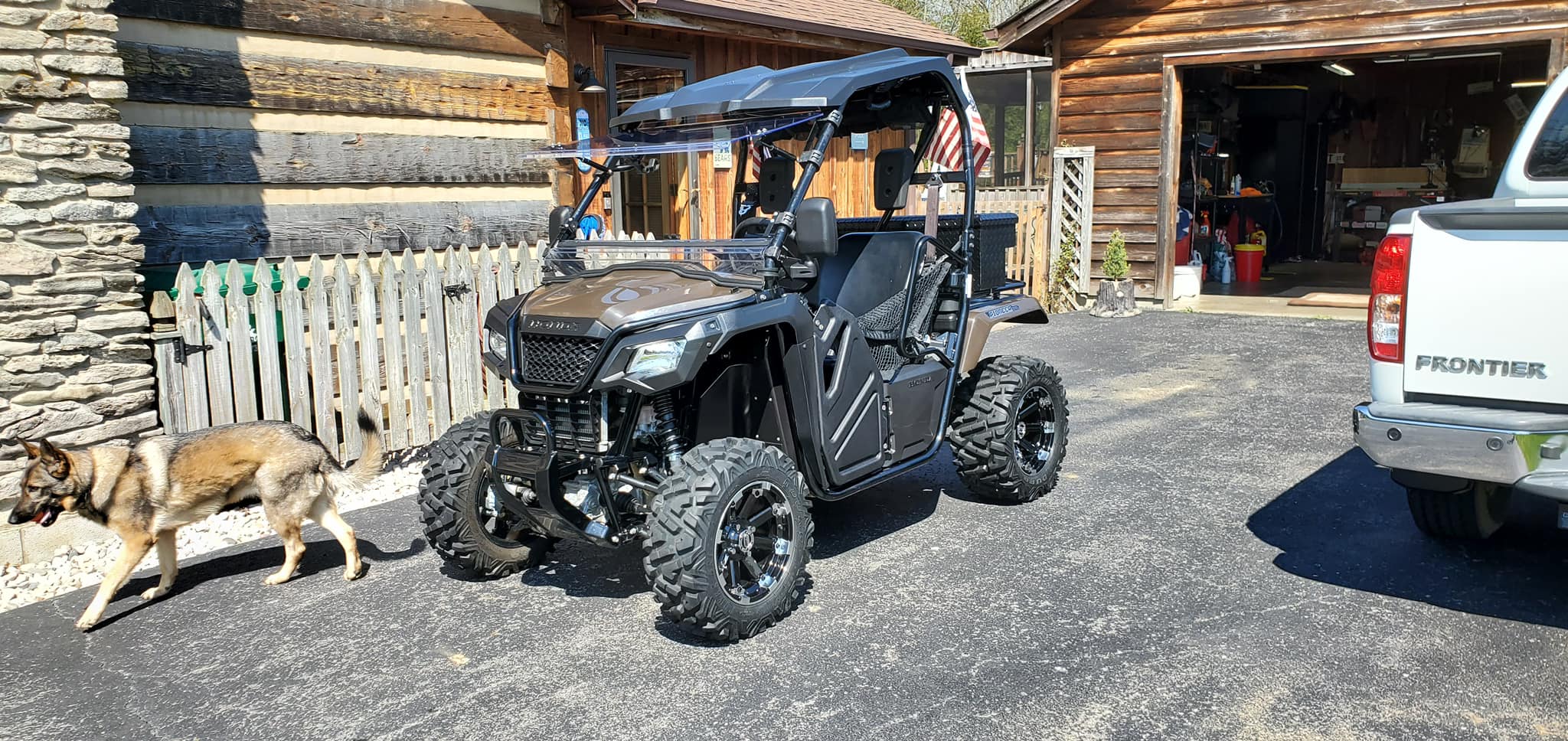 The UTV firm Kimpex makes a Honda Pioneer 500 roof that is similar in shape, style, and size to that of the OEM Honda Pioneer 500 roof. It clamps on just like the factory roof, it's constructed out of comparable materials, but it costs a fraction of the price.
The Honda Pioneer 500 roof by EMP is also similar to the Honda-branded P500 roof. And in addition to their thermo-formed polyethylene roofs, EMP also makes an aluminum Honda Pioneer 500 top that offers both style and protection.
Another sleek and simple roof option for the Honda Pioneer 500 is the Mud roof by Moose. This hard-top polyethylene roof for the P5 includes molded-in cargo trays for extra storage as well as molded-in drains for water runoff. Unlike some of the other roof options out there, it is advised that you remove Moose's Honda Pioneer 500 roof while trailering the vehicle. If you so choose, however, a few well-placed ratchet straps can be used to secure the roof during transit.
Honda Pioneer 700 Roofs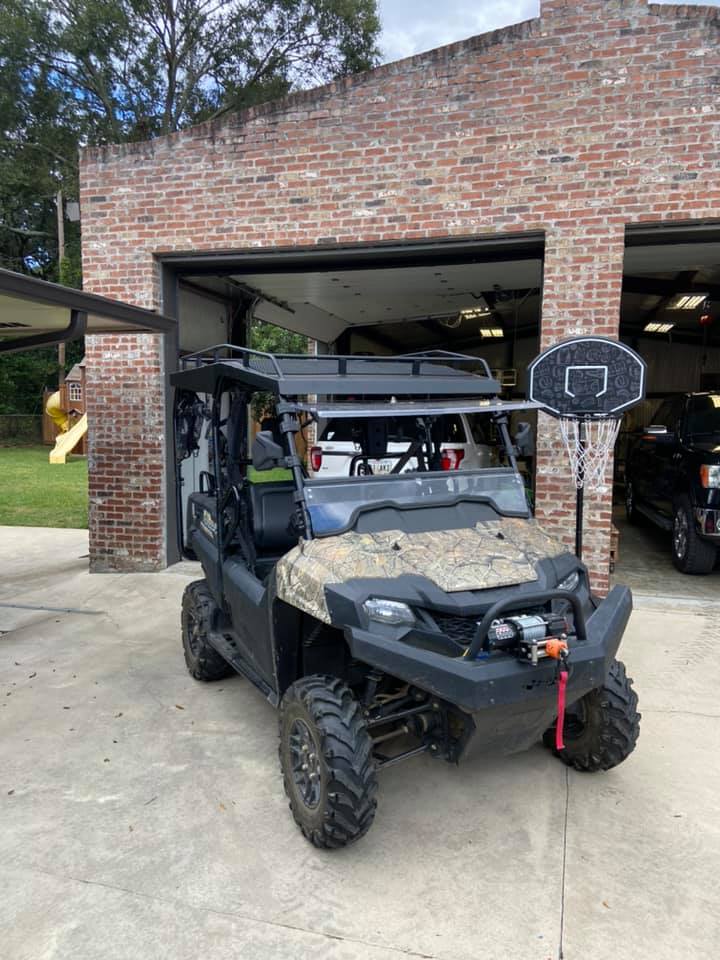 Some riders pick up roofs and windshields individually from different brands, while others go with a Honda Pioneer 700 roof, windshield, and door package to ensure that everything is compatible and fits tightly. When choosing accessories like Honda Pioneer 700 roofs, Honda Pioneer 700 roof racks, and Honda Pioneer 700 roof covers, it's important to get a product made to fit either the 2-seater Honda Pioneer 700 or the 4-seater Honda Pioneer 700.
Those with the two-seater version of the P700 can choose between Honda-branded roofs and roofs by firms like EMP, Moose, and Kolpin. Regarding the latter, Koplin's Honda Pioneer 700-2P Poly Roof is a quality option that requires no drilling or other modifications to your bike's frame / roll cage. Plus, because the Kolpin Honda Pioneer 700 roof is compatible with Koplin windshields and Kolpin back panels for the P700, you can easily upgrade to a full cab enclosure if you so choose at some point in the future.
For Honda Pioneer 700-4 roofs, there are several routes to take. You can go with the Kolpin roof version that the company makes for the P700-4, or you can go with a soft Honda Pioneer 700-4 roof like the ones by GCL which are heavy-duty, American-made, and available in a range of colors from black to camo. Low profile roofs are also in the cards, and so too are Honda Pioneer 700 roofs with built in lights, racks, and anchor points!
Honda Pioneer 1000 Roofs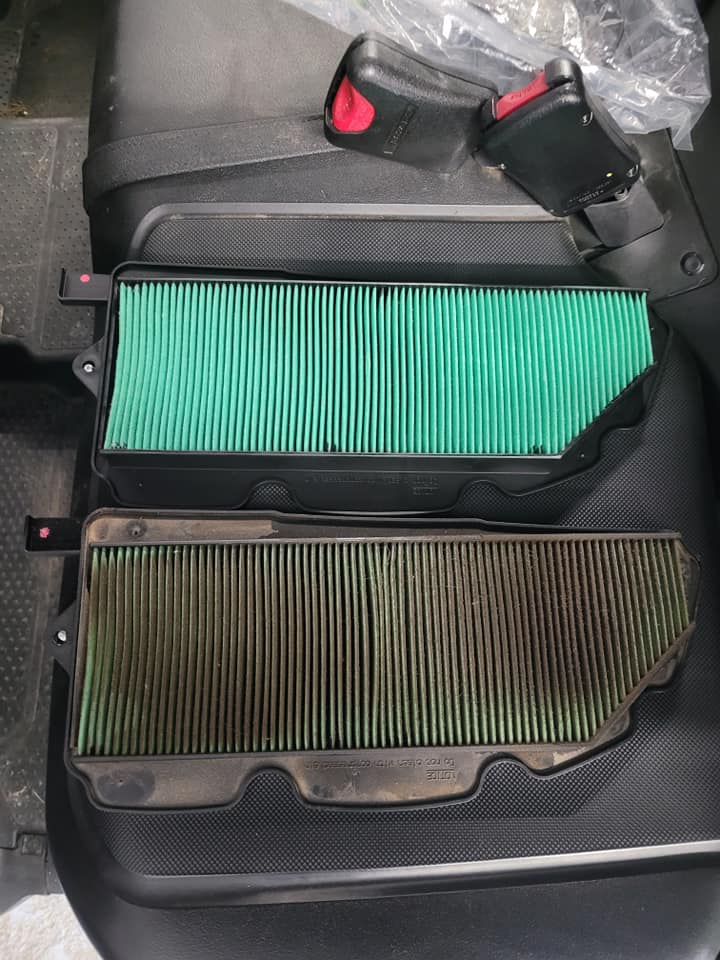 Just the same as it is with the P700 and P700-4, you need a UTV roof designed specifically to fit either the P1K or the larger P1K-5. One of the best Honda Pioneer 1000 roofs to go with a SuperATV's flip-out windshield is the SATV Honda Pioneer 1000 Tinted Roof. As far as the roof seal goes, the SAT roof is unmatched. However Tusk P1K roofs and the steel Honda Pioneer 1000-3 roofs / Honda Pioneer 1000-5 roofs by Armor Tech can also work on machines with folding windshields.
Companies like Rough Country and Bad Dawg also make roofs for the Honda Pioneer 1000 -- offering a molded Honda Pioneer 1000 roof and an aluminum Honda Pioneer 1000 roof respectively. And for those who like an open cab but want a little coverage from the beating sun, Honda Pioneer 1000 shade roofs like the ones by MotoRoof are amazingly effective at both providing shade as well as mitigating wind, dust, and draftiness.
Final Thoughts On Roofs For Honda Side-By-Sides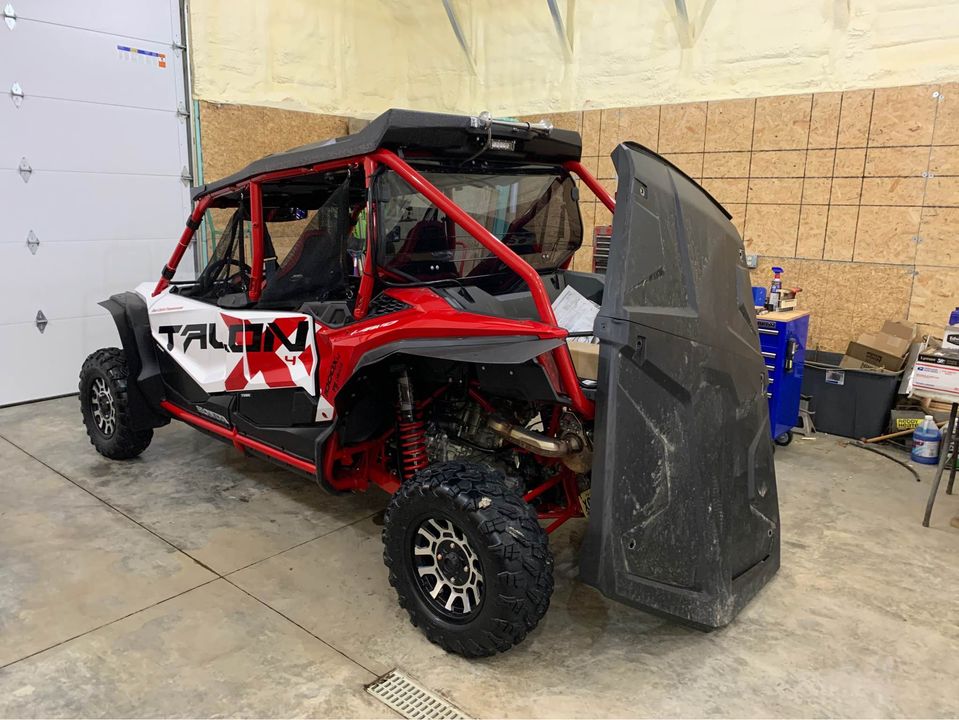 You'd be surprised by what you can accomplish roof-wise with some duct tape and a roll of Reynolds Wrap. But with so many incredible aftermarket roofs for the Honda Talon and Honda Pioneer, why would you mess around making one yourself? Because when storm clouds are looming on the horizon, when you need some extra space to haul cargo, or when things cool down and you're wanting to trap as much heat as possible inside the cab, your investment in a Honda Talon or Honda Pioneer roof will begin paying dividends immediately!