How Wide is Your Honda Pioneer?
Jun 16th 2022
When scouring the market for a new Honda Pioneer, so many variables come to mind while researching. Horsepower, tire size, and seating capacity all tend to top the list of everyone's search requirements.
There is one super important specification, however, that most prospective owners neglect to look up: the Honda Pioneer's width.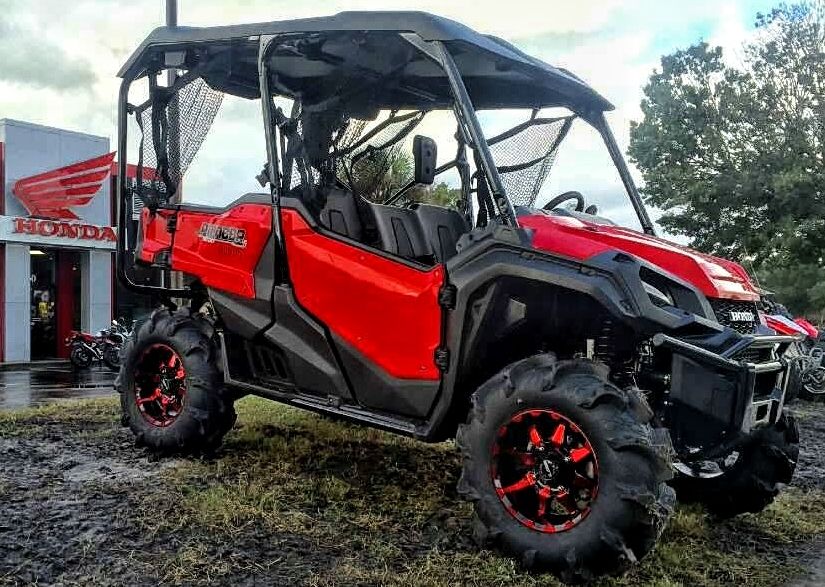 Notice that I didn't say only the Honda Pioneer dimensions, though, because we are specifically going to talk about how wide the Pioneer is, and why that should mean anything to you!
Before we jump into the thick of things, though, lets tackle some info you'll need going into your future purchase of a Honda Pioneer:
2021 Honda Pioneer Width and Dimensions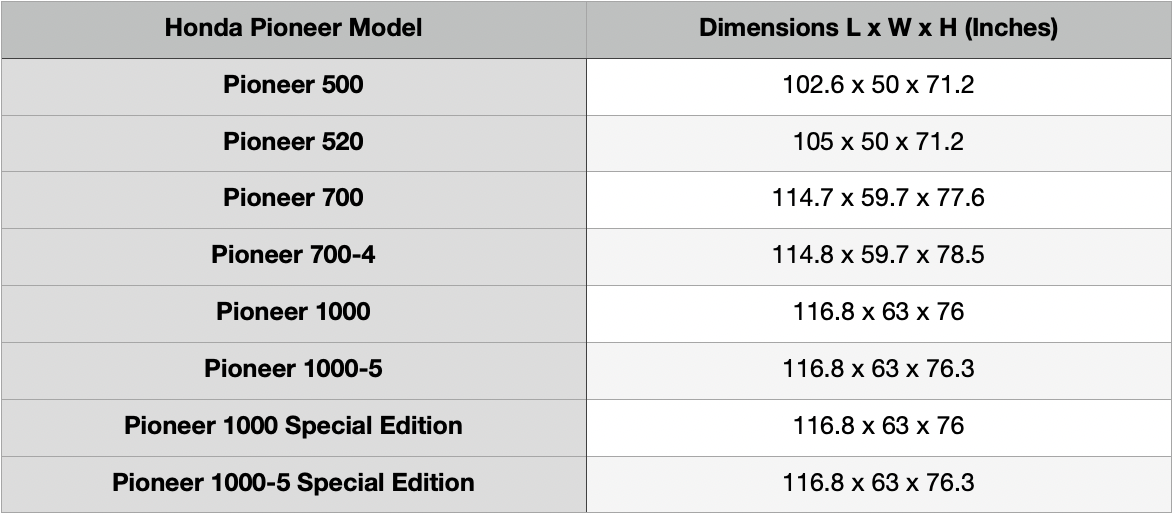 As you can see, the 2021 Honda Pioneer lineup varies greatly in size.
From the smallest Pioneer 500 coming in at just 50in wide, all the way to the Pioneer 1000-5 Special Edition with a massive stance of 63", each measured from the outside of the left wheel to the outside of the right wheel. As you've likely seen during your research, there are numerous reasons as to why these UTV's are all different dimensions.
All of the models that seat more than two riders tend to have a wider stance to accommodate the extra people likely to be riding in the UTV.
Why Are We Talking About Honda Pioneer Width?
Well, the simple yet vague answer is: width matters more than you think.
How wide your Honda Pioneer is affects a few very important day-to-day use scenarios:
Transporting the Pioneer via trailer
Smaller trails or those with UTV size restrictions
Honda Pioneer overlanding and camping
These topics are all things that many perspective buyers don't tend to think about until it is far too late and their purchase has been made. So today, we will dive right in and tell you why your Honda Pioneer width is important.
Transporting Honda Pioneers Via Trailers
Ever wonder why UTV owners tend to always move the machine from place to place via a trailer? There are two common answers to that: either their Honda Pioneer is not street legal, or the distance to their destination is far enough that it isn't logical to drive the UTV there.
The first scenario is easier to remedy than you might think. Honda Pioneer Street Legal Kits exist, as do myriad Honda Pioneer Street Legal Accessories to make it super easy to convert your side-by-side to a street legal pavement pounder.
This is an easier process than it seems, and we actually made it even easier with this blog post: How to Make your Honda Offroad Street Legal.
What does all of this mean, though? That you'll likely have the Pioneer on a trailer more often than you think. And if you already have a trailer at home ready to move your brand new UTV to the next trailhead, you're going to need to pay attention!
Lets say your trailer has a max width capacity of 60 inches and you bring home the beastly Honda Pioneer 1000-5 Special edition with a 63in width. You're obviously going to run into some problems safely and securely transporting the machine via your existing trailer.
Width is starting to matter a little more now, right?
Trails with UTV Size Restrictions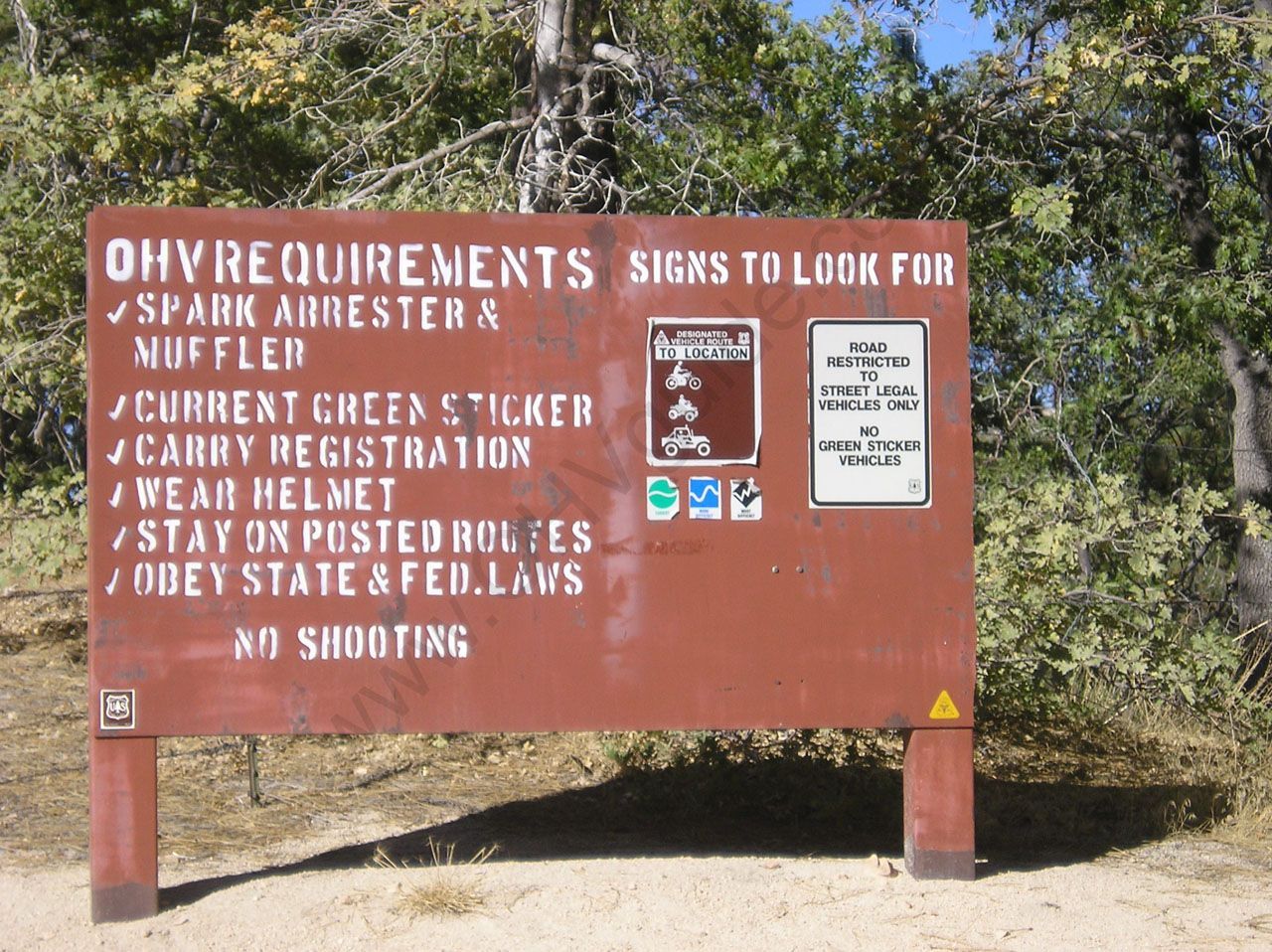 If you have yet to take your Honda Pioneer down a trail, there is some extra research you'll need to do first.
Believe it or not, a lot of trails will have size restrictions and max UTV widths.Common trail sizes are anywhere from 50in to 60in, and in some areas these rules are strictly enforced.
Blasting down a 50in trail in your 59 or 63in Honda Pioneer will not only damage the trail's surrounding environment, but it will also likely leave tons of broken branches and other debris behind on the trail, making it hazardous for enthusiasts unlucky enough to be driving behind you. Not to mention the extreme damage you can cause to your beloved side-by-side, and even your own body!
Just check the trail size restrictions by searching online before you head out to your next trail, and you'll be good to go.
Honda Pioneer Overlanding and Camping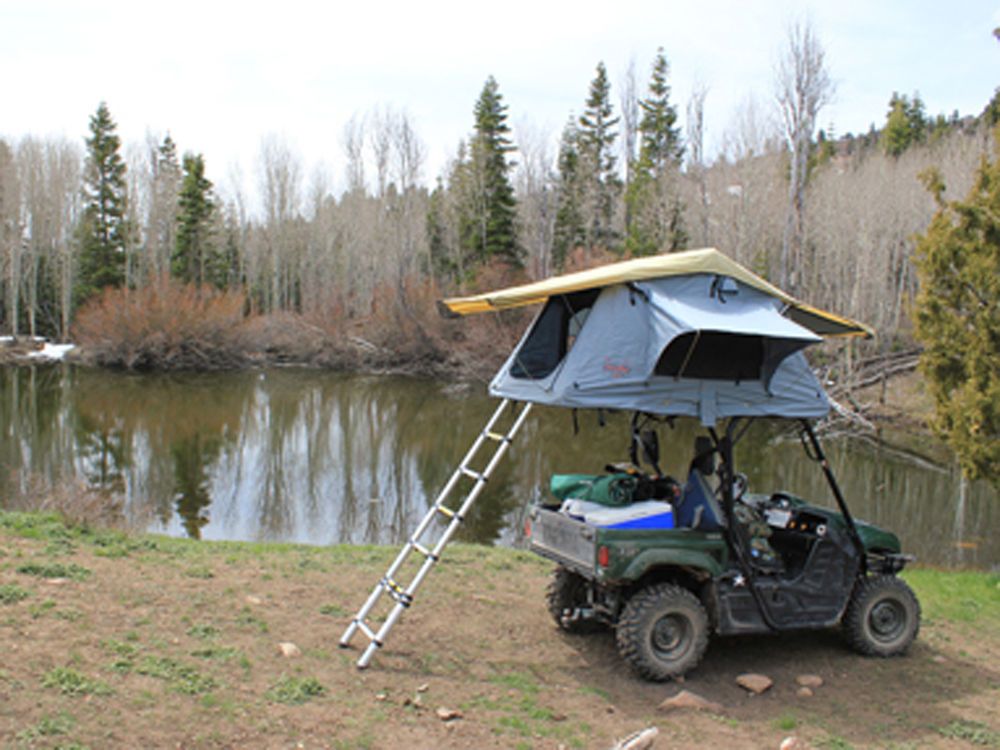 A lot of us tend to purchase a Pioneer for its off-road capabilities. I'd wager that the majority of owners have at least a slight interest in Honda Pioneer overlanding and camping. But why does your Pioneer's stance matter for overlanding?
Just like with trail riding, overlanding will have you driving your side-by-side on every sort of terrain imaginable en route to your next camp site.
Muddy forest trails, sandy beaches, and epic sand dunes are just a few of the environments you may find yourself riding through. And although up until this point we've focused on why a slightly thinner UTV might be a better choice for some situations, at the end of the day a wider stance will greatly increase the off-road capabilities of your side-by-side.
A wider distance between your Honda Pioneer wheels means more traction, better stability and a more comfortable ride.
So how can you make your stock Pioneer wider? Thankfully, that is a fairly straightforward process.
Making your Honda Pioneer Wider
Some prefer to start and end with a simple set of wheel spacers to increase the distance between the left and right wheels. Although this will certainly make the Pioneer wider, it won't necessarily be the best option for ride comfort, utility, or the longevity of the drive train.
One of the best ways to increase width and performance all at once is with a combination of the following: a Honda Pioneer portal gear lift kit, Honda Pioneer replacement axles, and an accompanying Honda Pioneer A-Arm Kit.
This combination will lengthen your UTV's stance to a perfect width thanks to the long travel axels and a-arms, which will also allow for larger, wider tires. And the Portal Gear Lift Kit will increase width even further, but also help give your Pioneer an increased ride height, clearance, and properly compensate for the torque needed from increasing your tire and wheel size.
Luckily for you, whether you're buying your first Honda Pioneer, or outfitting your existing UTV for a wider footprint, we have you covered here at Everything Honda Offroad!